On February 28, Miss Ruth Mukhia, President of Kalimpong Children's Club with Master Upendra Kujur, under the child rights initiative, Bal Adhikar Mero Jimmewar, arrived at the office of Bal Suraksha 'Abhiyan, brimming with the excitement of life-enriching experiences from a week-long child rights programme in Panchagani, Maharashtra. The Children as Actors for Transforming Society (CATS) Asia Forum, was launched in India with a series of events from February 11-16. The Forum witnessed a convergence of children and adults from different parts of the country and nations for making Child Participation a reality.
Motivated by this first of its kind exposure to diverse experiences carried forth by children and adults, Miss Ruth and Master Upendra decided to share their learnings with their peers in the community and children at BSA Girls' Shelter Home. It was their vibrant spirit in action that inspired more children to join their Club and contribute to the cause of child rights in their communities, thereafter.
Caritas India with its partners BSA and ADDSSS has been implementing the programme Bal Adhikar Mero Jimmewar in the districts of North West Bengal since 2013. While the programme acts on various child protection issues, such as child sexual abuse, trafficking, missing and child labour cases through rescue, restoration, and rehabilitation in coordination with Police and administration; it has been raising child ambassadors to empower them to speak out on their concerns to all duty bearers. For this purpose, they have been organised into Children's Clubs at village, block and district levels.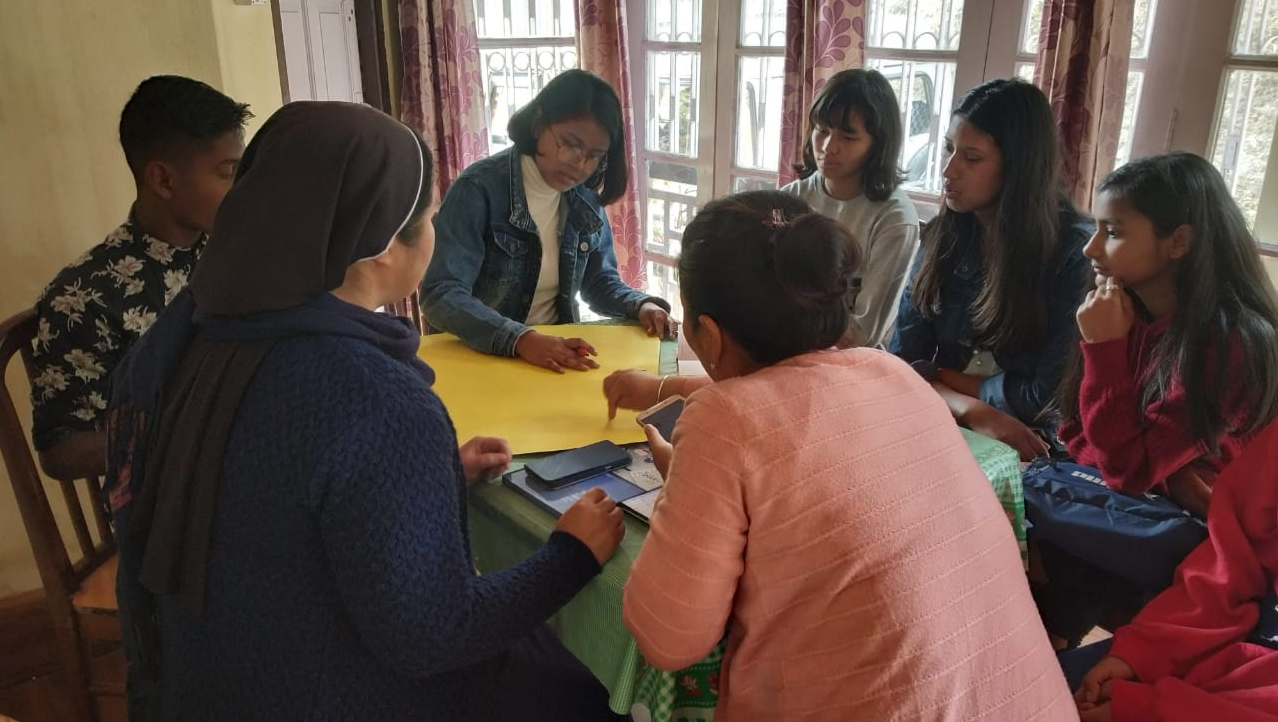 Preparation of Action Plan for Children's Club, Kalimpong
The 90-Day Challenge embarked upon after the CATS Asia programme was deliberated by the Children's Club members with the team of BSA, consisting of Child Protection Workers. A community action plan was prepared and shared by Miss Ruth and Master Upendra for their Club's advocacy on child rights. Presently, CATS Asia, which now is renamed Child Rights in Action, has its Asia secretariat housed at Caritas India, a core member apart from Pratyek-Nine is Mine and Initiatives of Change-France.
See the linked news https://www.caritasindia.org/children-and-adults-partner-for-child-rights/