Volunteering is not just extending your support but transforming lives and creating a difference.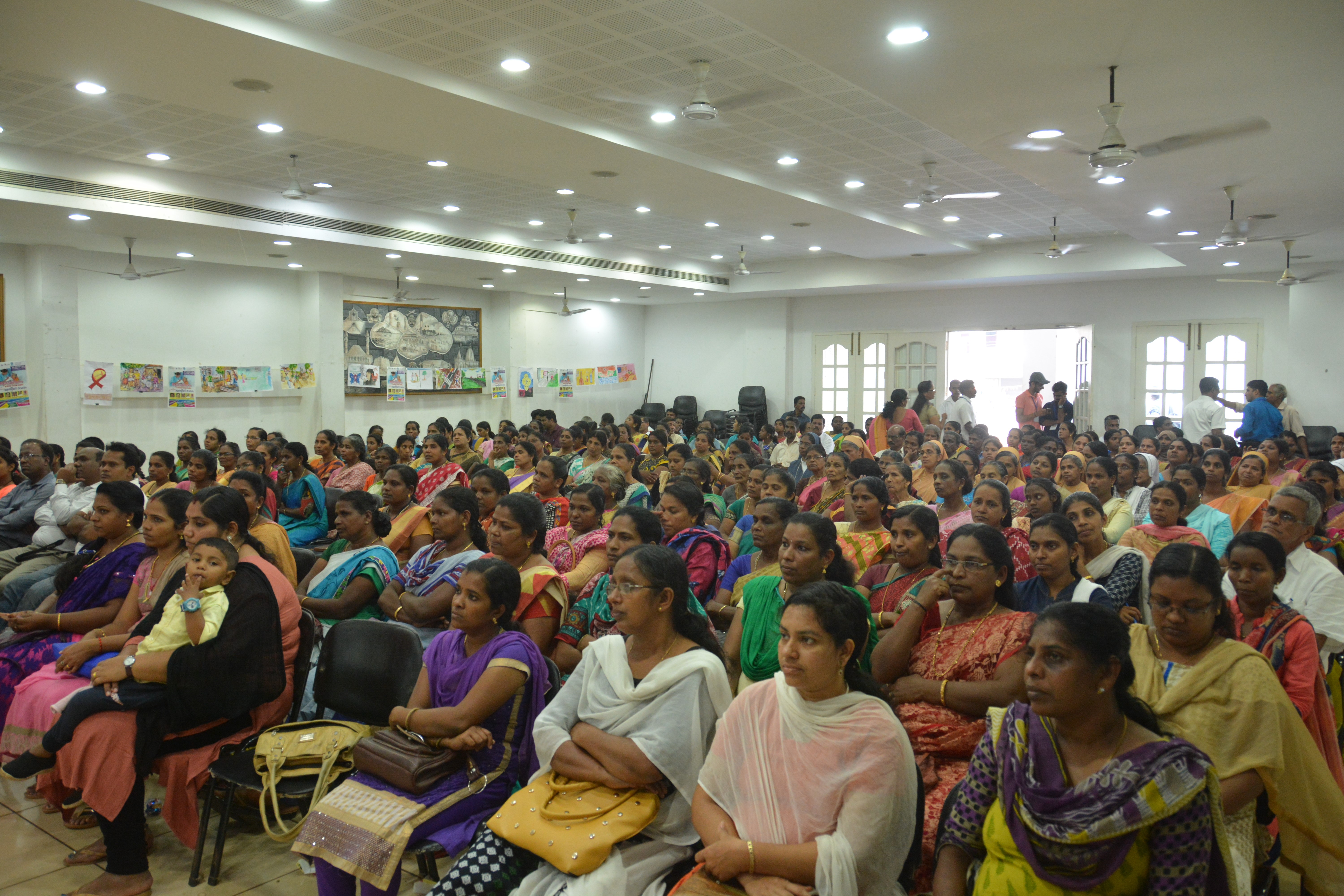 Thousands of volunteers from Caritas India Ashakiranam – Cancer Care Campaign are helping to transform and regenerate the lives of cancer patients in Kerala. These volunteers support in awareness creation, palliative care, fund mobilization, and promoting organic farming.
45 women including students from Anjarakkandi Medical College came forward during the volunteer meet of Ashakiranam at Kannur to voluntarily donate their hair for making wigs for cancer patients who have lost their hair during the treatment. This donation act as a psychological therapy for the patients suffering from low self-esteem.
Hosted by KAIROS, the volunteer meet was inaugurated by Sri. K K Ragesh Member of Parliament and Bishop of Kannur Diocese, Most. Rev. Dr. Alex Vadakkumthala on February 15, 2018 at Kannur.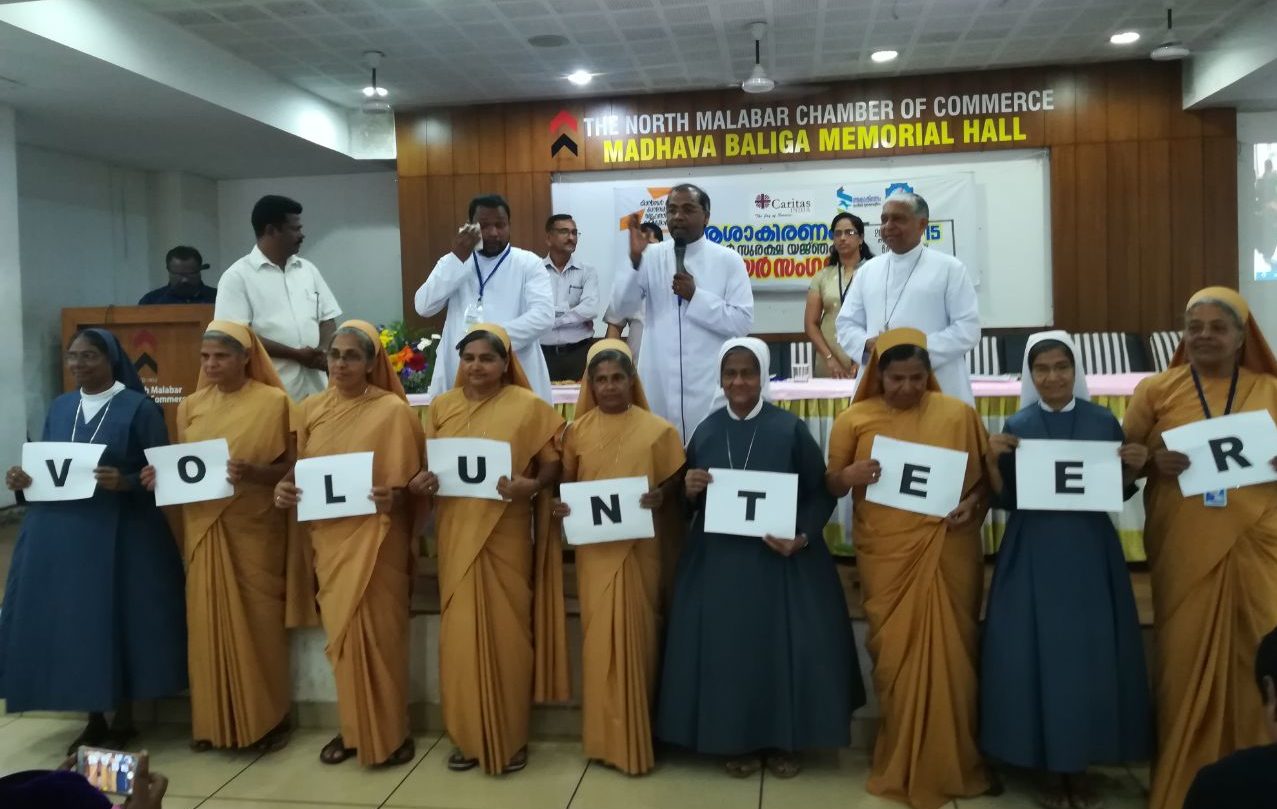 Fr. Shaiju Peter, Director of KAIROS welcomed all the participants gathered for the volunteer meet.  Fr. Paul Moonjely (Asst. Executive Director, Caritas India presented the current status of Ashakiranam Cancer care program, its aim, and functions with the audience.
KAIROS KIDS IN ACTION, the volunteer's force of school children was inaugurated during the event by Msgr. Clarence Paliyath, Vicar General of Kannur Diocese along with 12 students present in the program.
As part of promoting organic vegetable farming, the second phase of organic family farming was inaugurated by Dr. John Arockiaraj, South Zone Manager of Caritas India by distributing 156 vegetable seed packets. Identity card to the volunteers was issued and distributed during the event by Fr. Paul Moonjely, Assistant Director of Caritas India to the volunteer team of the nuns.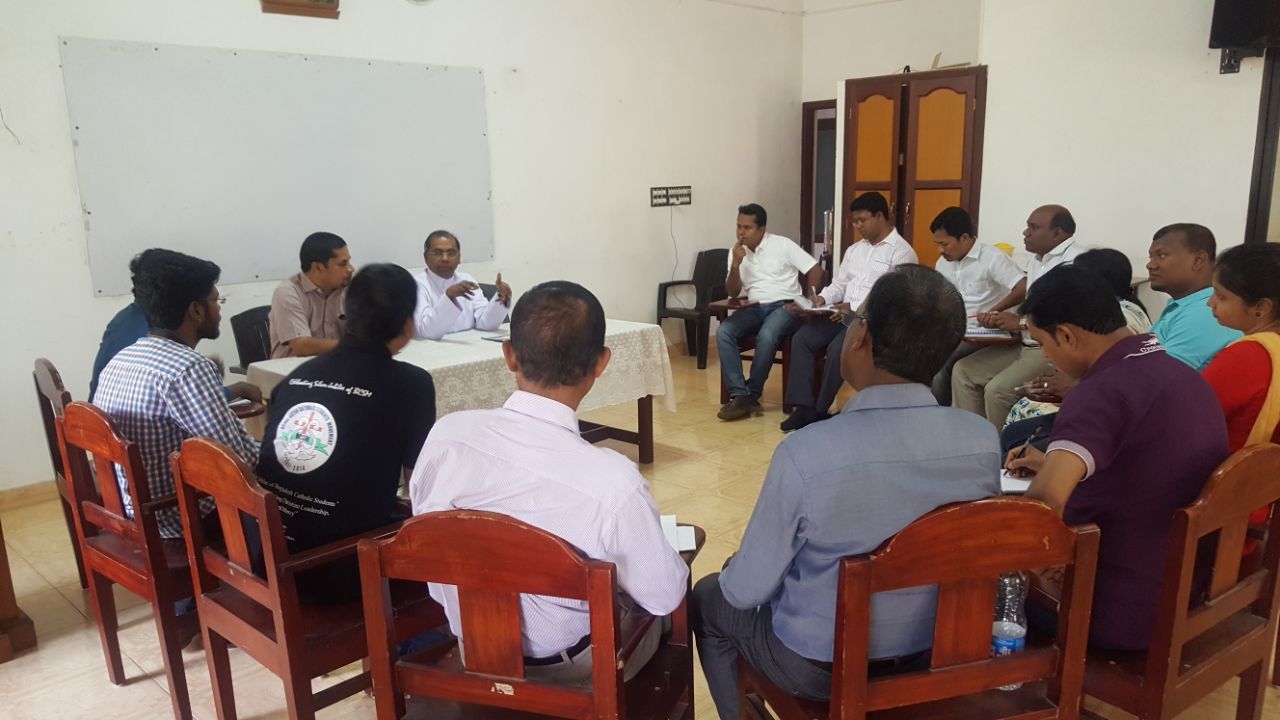 The program was attended by the eleven-member team from Caritas Bangladesh to learn the Ashakiranam volunteer model of Caritas India. Their presence was recognized by the Member of Parliament and Bishop by presenting mementos. Smt. Jessy Reji, the Health co-coordinator of KAIROS, facilitated the cancer awareness pledge with 350 volunteers assembled from the different units of KAIROS during the program.