United Way Bengaluru agreed to support Caritas India in providing shelter and livelihood to 235 families in Morigaon district of Assam.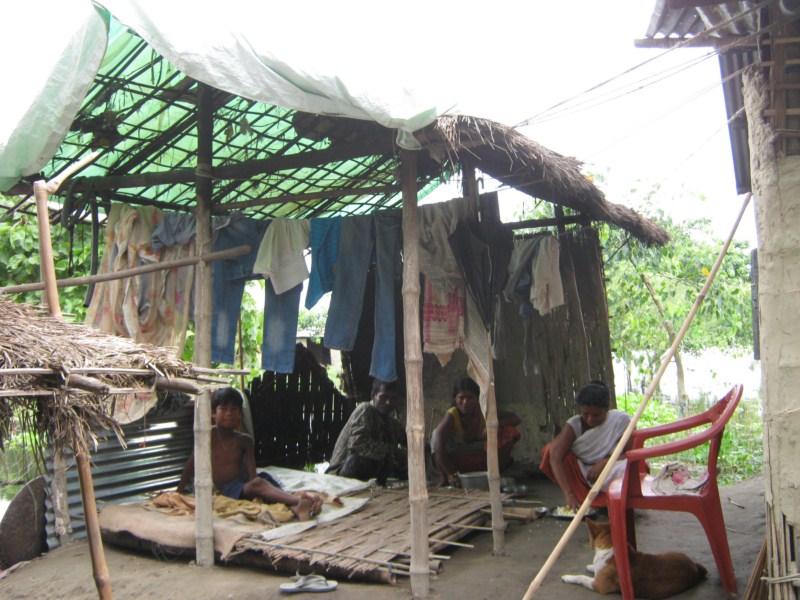 The support will be provided to the poor and excluded communities who have lost their shelter along with their source of livelihood during the flood 2017.
35 Resilient safer houses will be reconstructed for the vulnerable families of Laharighat revenue circle of Morigaon district to withstand the harsh environment. These houses will have sufficient living space and will provide thermal, comfort, fresh air, protection, privacy, safety and above all beneficiary will be part of the construction process to bring greater ownership.
Additionally, three kilograms of flood resilient varieties of Ranjit Sub-1 and Bahadur Sub-1 seeds will be provided to 200 families to get better yields under submerged conditions to support their livelihood. Along with this traditional handloom/weaving set, yarn and kitchen garden seed will also be provided.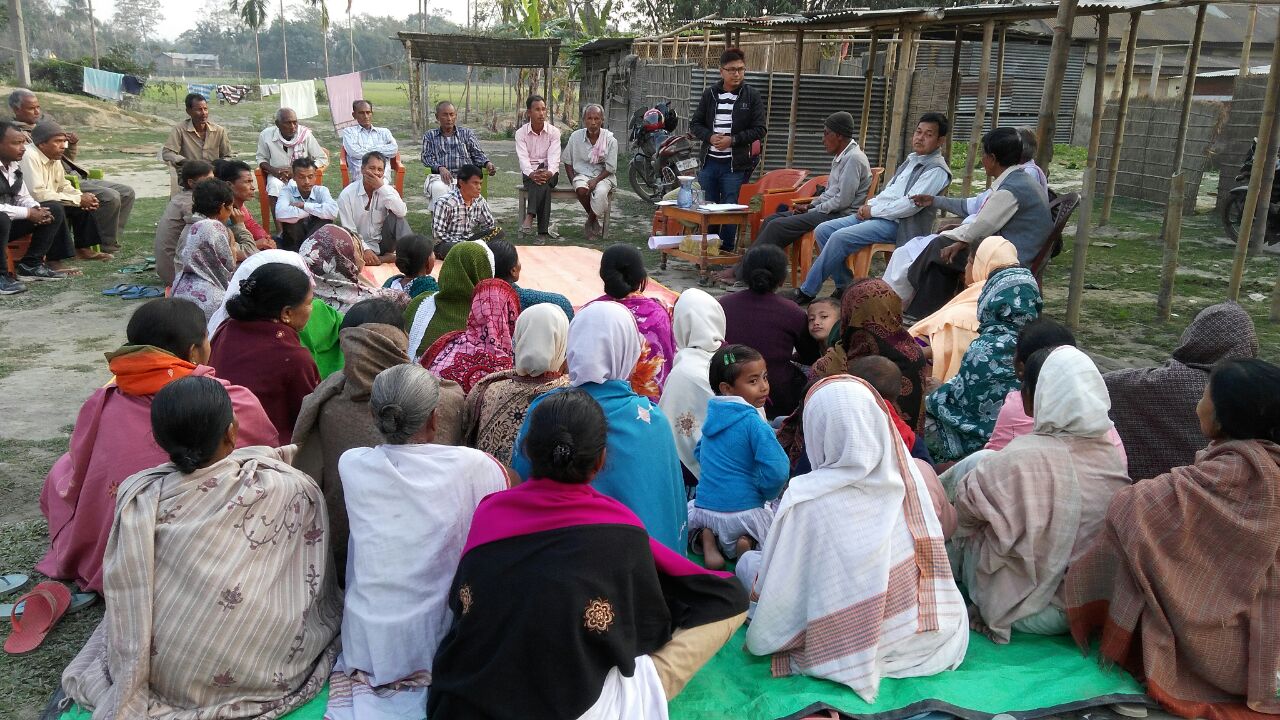 Chief Operating Officer, Rajesh Krishnan and General Manager, David Kumar from United Way Bengaluru visited Palahjuri village one of the target villages with Caritas India State Officer, Thangsha Sebastian Anchong to interact with the community, selected beneficiaries and committee members of shelter and formed committees.
Kashab Deka, Gram Rozgar Sevak of Kathani panchayat appreciated the initiative taken by Caritas India and sponsored agencies WELLS FARGO and UNITED WAY BENGALURU for their support for the people of Palahjuri village and the other 4 villages.  Rajesh requested Kashab Deka to find out the target families who come under Swatch Bharat Mission where Government support for the construction of toilets so that this amount for toilet construction could be used for constructing some more houses.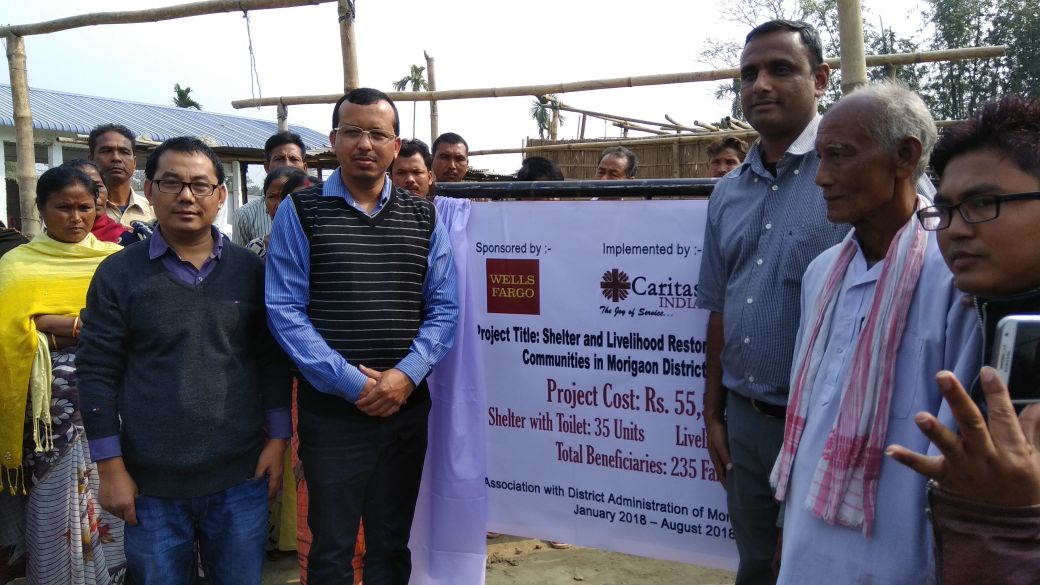 During the launch, ADC of Morigaon district thanked Caritas India and United Way Bengaluru for their humanitarian assistance to the people of Palahjuri, Rojabori, Bhakahubori, Chenimari and Tarabori villages.  He also assured all the possible support from the district administration. The launch was attended by United Way Bengaluru team, Caritas India team, Panchayat members, Gaonboras, media persons, and community.
David assured people about the second phase of rehabilitation program from United Way Bengaluru for the mentioned villages.  He also expressed his satisfaction over the work done by the team in terms of accountability, transparency, and community participatory in the process of beneficiary's selection.
All the constructed houses will be handed over to the beneficiaries by April 2018.