On March 26, Caritas India with Bihar Regional Forum released the 'Study on the Nutritional Status of Mahadalit Children and Women in Bihar', at A.N. Sinha Institute of Social Studies, Patna. The occasion witnessed a robust presence of civil society organisations, and convergence of state campaigns on right to food campaign, right to education and Dalit Adhikar Manch. The event was graced by Rev. Bishop Sebastian Kallupura, Coadjutor Archdiocese of Patna, as the guest of honour.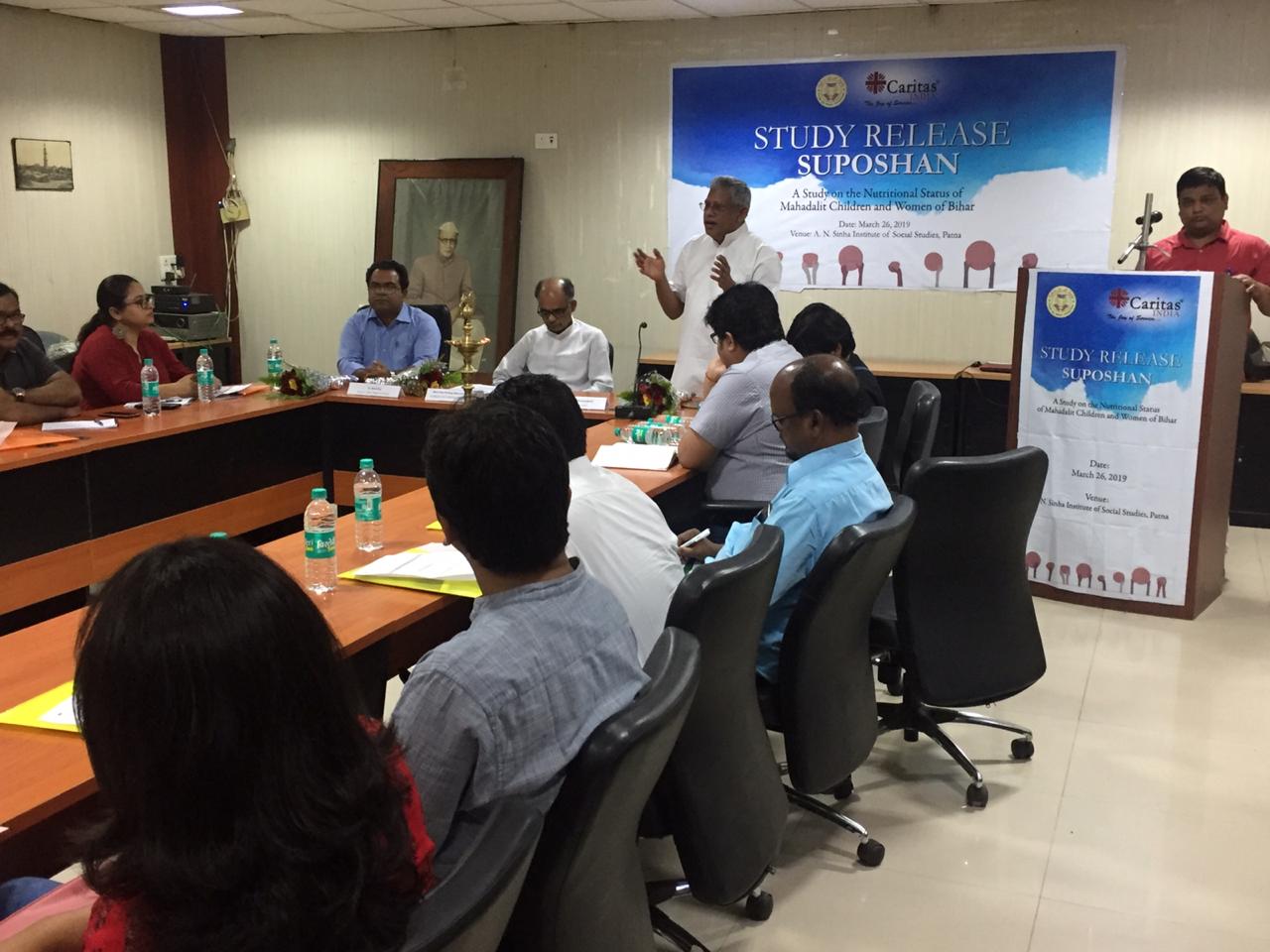 Caritas India, inspired and founded on the teachings of Catholic Church, reaches out to the communities in the far-flung geographies, said Fr. (Dr.) Jolly Puthenpura, Dy. Executive Director of Caritas India. Nutrition is an important area of work for Caritas India, and this year's Lenten Campaign theme is 'Nutrition our Rights', being launched across India, he shared. It is the effort of the Bihar Regional Forum with Caritas India to enable the Rishidev, Manjhi and Saday communities, and other Musahar communities to live a life of dignity, through educational interventions, added Fr. Amal Raj, Director of the Regional Forum.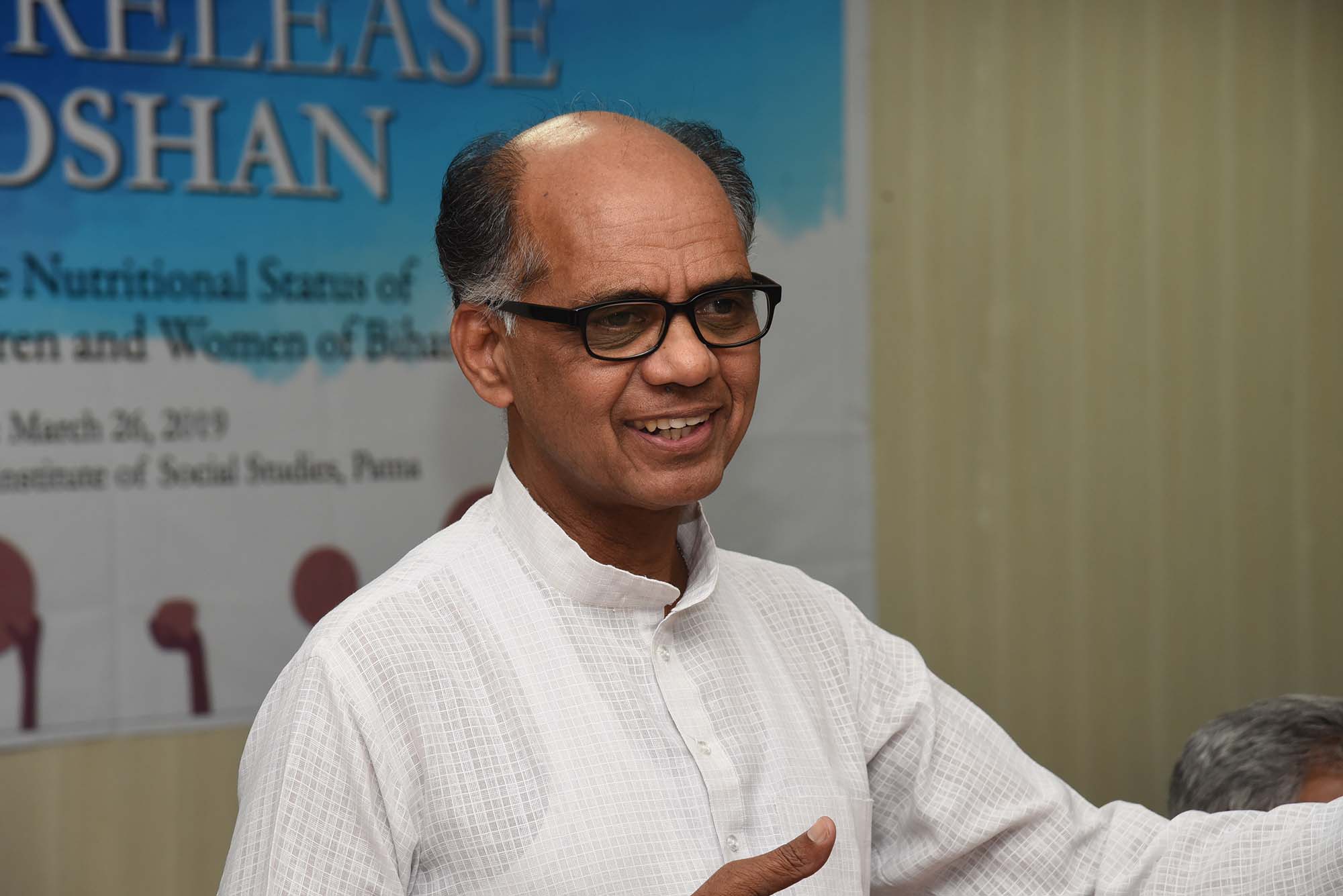 "Any work on land rights needs to begin among the Rishidev, Manjhi and Saday (Musahar) communities", voiced Rev Bishop Sebastian Kallupura. Sharing his life experiences of working and staying among the community in Bihar, he said that the mindset of the larger society needs to be changed, without which a transformation is farfetched.
The presentation of key findings of the study by Mr. Praveen Chandra, State Officer, Caritas India led to the panel discussions on ground challenges and convergence to eradicate malnutrition from among the Musahar and Dalit communities. Fr Francis Tirkey, Director, PSES Purnea, highlighted the issues of illiteracy, landlessness and malnutrition to be interconnected. Bihar needs to learn from successful interventions on containing malnutrition from southern states of India, and adapt those to its own context, said Fr. Peter Charles, Director, MDSSS Muzaffarpur. The Government schemes are designed to address issues impeding sustainable development, but the slapdash implementation mars the schemes, accompanied with progressive budget cuts.
Dr. Shakeel Ur Rahaman, Director, CHARM, called attention to the orders passed by the Supreme court on universalisation of ICDS way back in early 2000s, which remained forgotten. Besides, he questioned what SDG 2 (on Ending Hunger) meant for the Dalit communities! He stressed on the need to analyse the access and implementation of poverty alleviation programmes and other schemes using the lens of discrimination, highlighting the need for targeted interventions in Musahar and Dalit communities instead of a general approach.
Prof. Daisy Narayan, State Convenor of Right to Education Forum, referring to the study findings, asserted that malnutrition has a face, which needs to be recognised and accepted by all actors. Education and health indices, along with other development indices show a diminishing trend for Dalit children, and worse for Musahars. Situation of girls and women is even more unsettling, she held. System strengthening needs to be a priority, and states need the handholding support in implementing existing programmes effectively, expressed Mr. Sarbajit Pattanayak, Nutrition Officer of Care India.
Concerns were shared regarding the public and authority's perceptions of development, determined more in terms of infrastructure creation, while the levels of awareness on girl child related schemes and implementation remained feeble. The issue of health and malnutrition need to be situated within the constitutional framework, said Mr. Kapileshwer Ram, Convenor of Dalit Adhikar Manch, as it relates to the right to life with dignity. Mr. Roopesh Kumar, State Convenor of Right to Food Campaign underscored the demand for requirement based Anganwadi centres and stressed on the need for child population-based budget allocation by the Government. Besides, nutrition, education, and child marriage are intertwined issues and need to be seen and addressed in an integrated manner, echoed Mr. Vinay Odha of Landesa, and Prof Daisy Narayan.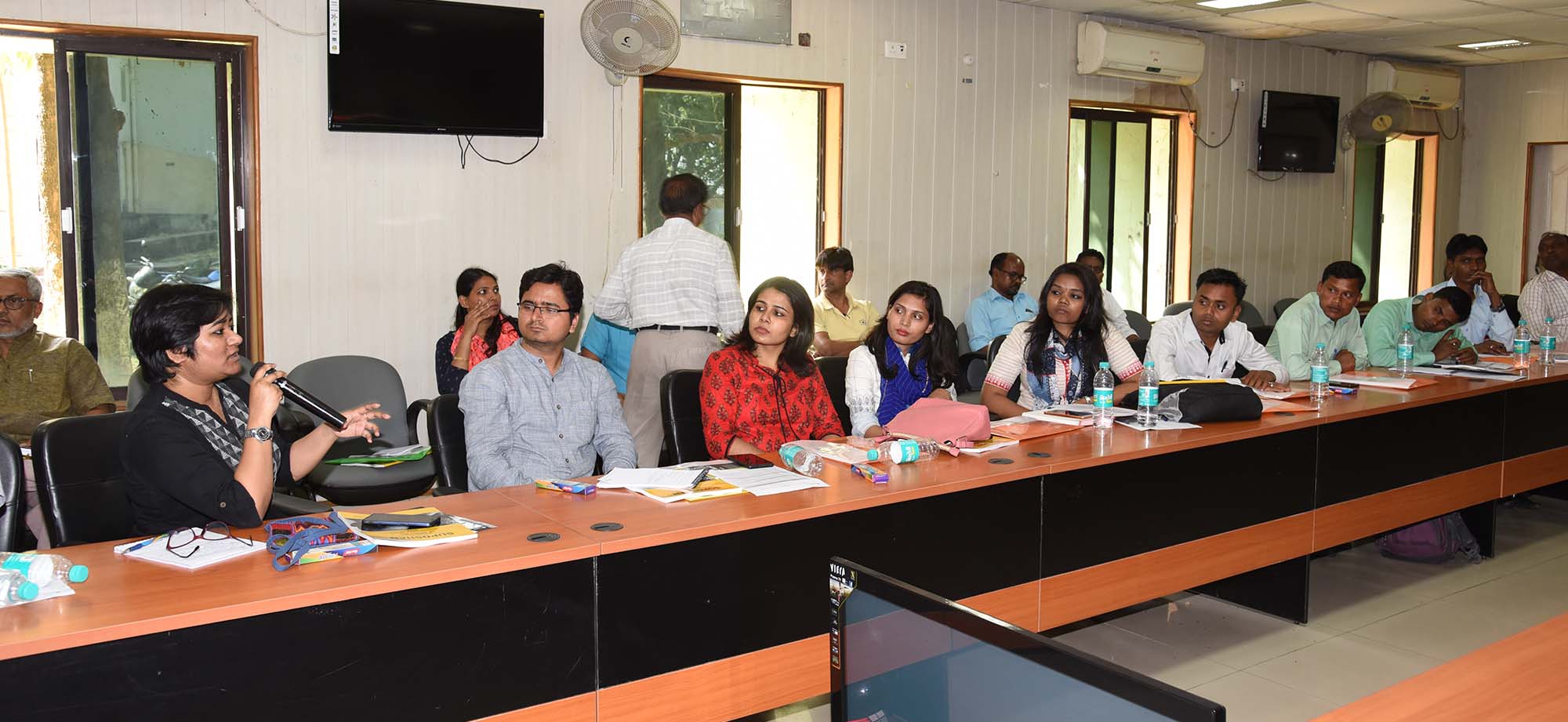 The need for consistent dialogue and convergent actions between civil society groups and campaigns with the Government based on the study findings was articulated by Ms. Lee Macqueen, Manager-Advocacy & Child Rights, Caritas India.
In September 2018, Caritas India commissioned cross-sectional research to understand the status of nutrition among the under-5 children and women of Musahar communities. The study covered selected blocks of Araria, Madhepura and Saharsa districts, aiming at collaborative actions, and Dalit reality informed policy and programme interventions on food security, health , and nutrition, by the State, UN, INGO and CSO stakeholders.