Caritas Asia Conference took place in Bangkok, under the agies of Caritas Asia. The conference was attended by all the 19 members of Caritas Asia. This is one of the unique region considering the varied geographical, cultural and religious diversities. The theme of the conference this year was ' Committed for A Better Future'.
The conference reflected on the themes such as Diakonia and Dialogue of Life in continuation to the keynote address delivered by Michel Roy, Secretary General of Caritas Internationalis. Caritas India could contribute meaningfully to the discussion as Diakonia and Dialogue of Life is one of the important pillars of the New Strategic Plan of Caritas India.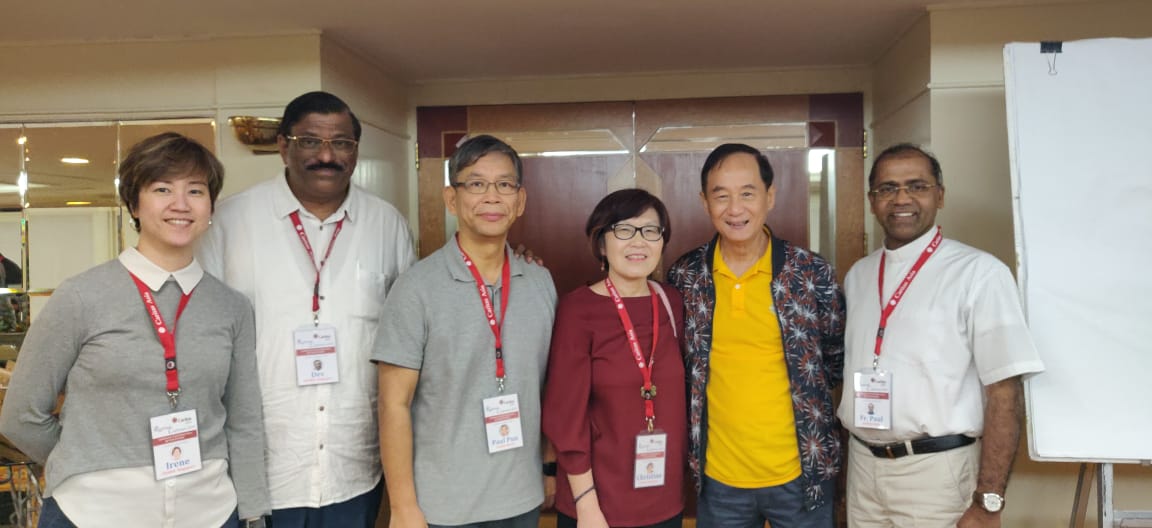 Charis, Caritas Macau, Caritas Singapore, Caritas Hongkong supporters from Asia
Another important area of discussions was Localisation and Grant Bargain, in line with the capacity of the locally grown organisation and equipping them with resources and other forms of capacities to respond to the humanitarian crises. Caritas India had the advantage of contributing in this direction as Caritas India co-convened the recently held India Hub meeting to achieve this objective.
The conference elected the New President of Caritas Asia as the present President completes his two terms. The newly elected President is Dr.Benedict Alo from Bangladesh, a person with good experience in the development field.
The conference was participated by the Caritas India Chairman, Bishop Lumen and the Executive Director, Fr.Paul Moonjely. It was a good experience for Caritas India in positioning ourselves as a major contributor in the region.