A 14-member German delegation visited four villages in Beed, Maharashtra, to review the impacts achieved by Jeevan People Led Empowerment (PLE) from 2 to 4 November 2017. The delegation, led by Dr. Anselm Meyer-Antz of Misereor, met with community members to apprise themselves about the community empowerment initiatives during its three-day visit to Jeevan PLE. The visit was organized as an exchange visit in the run-up to the Lenten Campaign which will be jointly launched by Misereor and Caritas India in Germany and India.
The team visited water conservation structures constructed by community with local resources, interacted with women who have become active participants of Gram Sabha and learned about practices of sustainable agriculture from farmers. The delegation was impressed with community's ownership of initiatives made in these villages by the implementing organisation Aurangabad Diocesan Social Service Society (ADSSS). Jeevan PLE was launched as a programme to empower communities in the domains of good governance, sustainable agriculture and tribal identity. The programme also encourages communities to pool their resources for developing community assets and leverage community solidarity for gaining more spaces in local governance systems.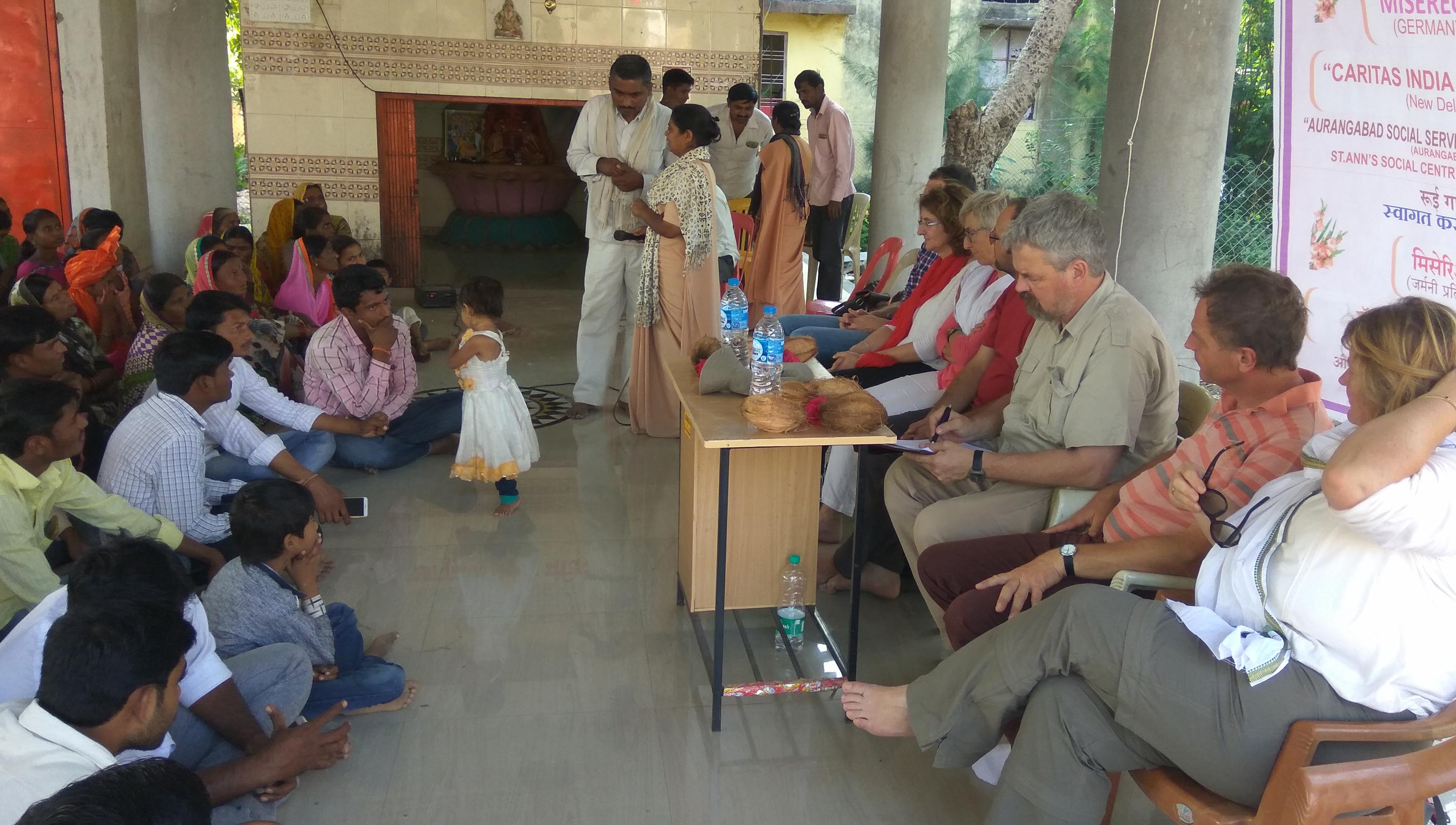 Addressing the village meeting in Bahranpur village Dr. Anselm expressed his admiration for the large number of community initiatives in the sectors of water conservation, good governance, tree plantation and sustainable agriculture. "People's ownership is critical for the sustainability of development initiatives. When people gather around issues and work vigorously and spiritedly, sustainable solutions emerge inevitably", Dr. Anselm said. The delegation consisted eleven delegates belonging to various departments of the archdiocese of Munich like women federation, youth federation, marketing and media and publication.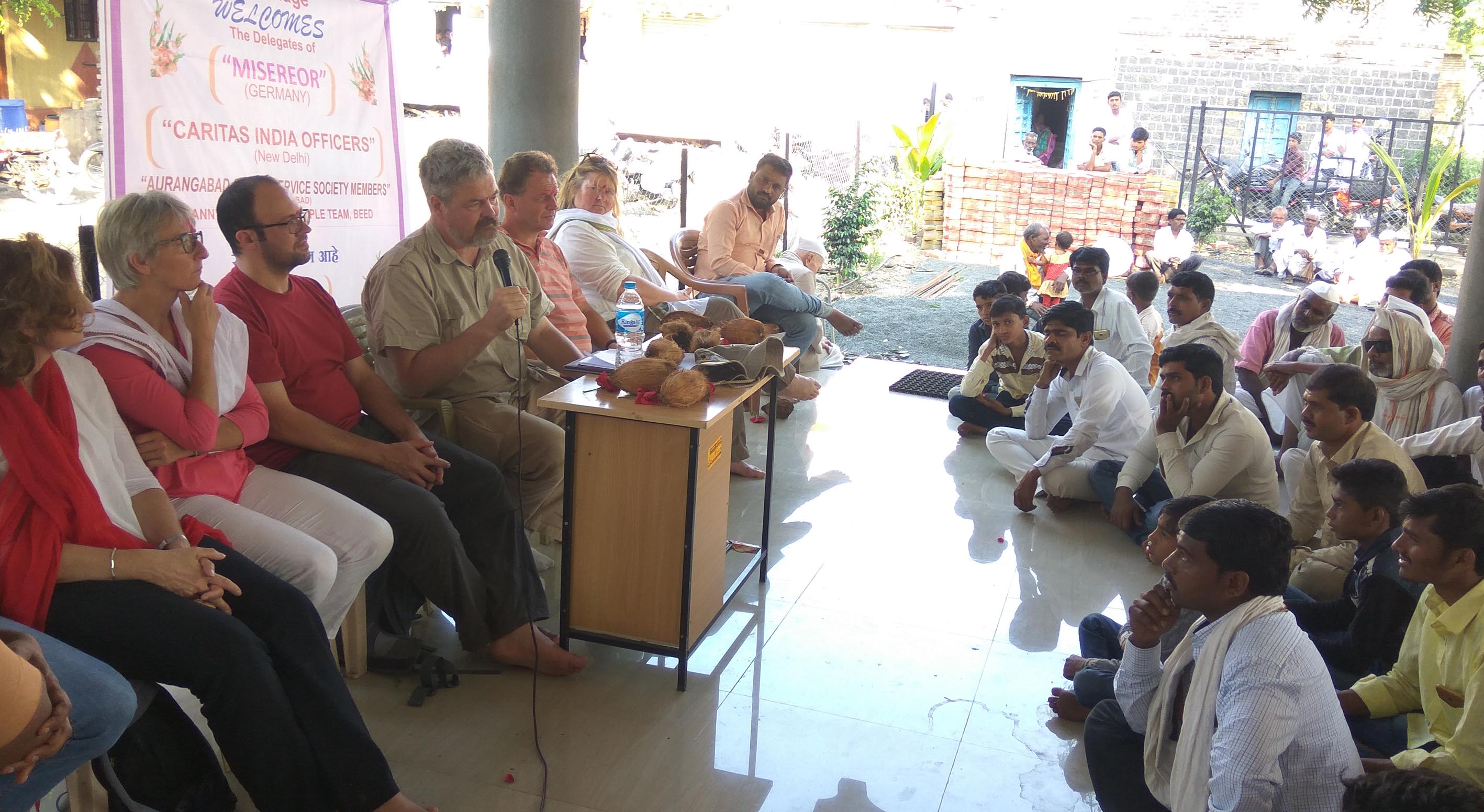 The German team commended the unity of the village community and the leadership that has emerged from among the poor communities. "One of the striking impacts of Jeevan programme is people's leadership which has clear vision for the community and commitment to the cause of empowerment", said Sabine Slawik, vice-president of Catholic Women Federation of Germany. The team also interacted with the communities of Umri-Umred Khalsa, Rui and Shitode villages and learned from them how they had launched campaigns for the construction of rural roads, claiming their rights and entitlements, winning land rights and for fighting social evils. The delegation inaugurated the construction of two roads which will be developed with local community's contribution of funds and labour.
The German team later paid a courtesy visit to Bishop Ambrose Rebello of Aurangabad diocese and informed him about the objectives of its visit to India. Dr. Saju MK, zone manager-west of Caritas India and Mr. Melvin Pangya, state officer of Maharashtra, accompanied the delegation.