Member of Parliament Mr. Benny Behnan from Chalakkudy along with Member of Legislative Assembly of Aluva Mr. Anwar Sadath has handed over the Sreemoolanagaram Health centre to the people on March 8, 2020. The center will provide medical care, maternal-child health, basic sanitation, referral services and basic health education to the residents of Aluva.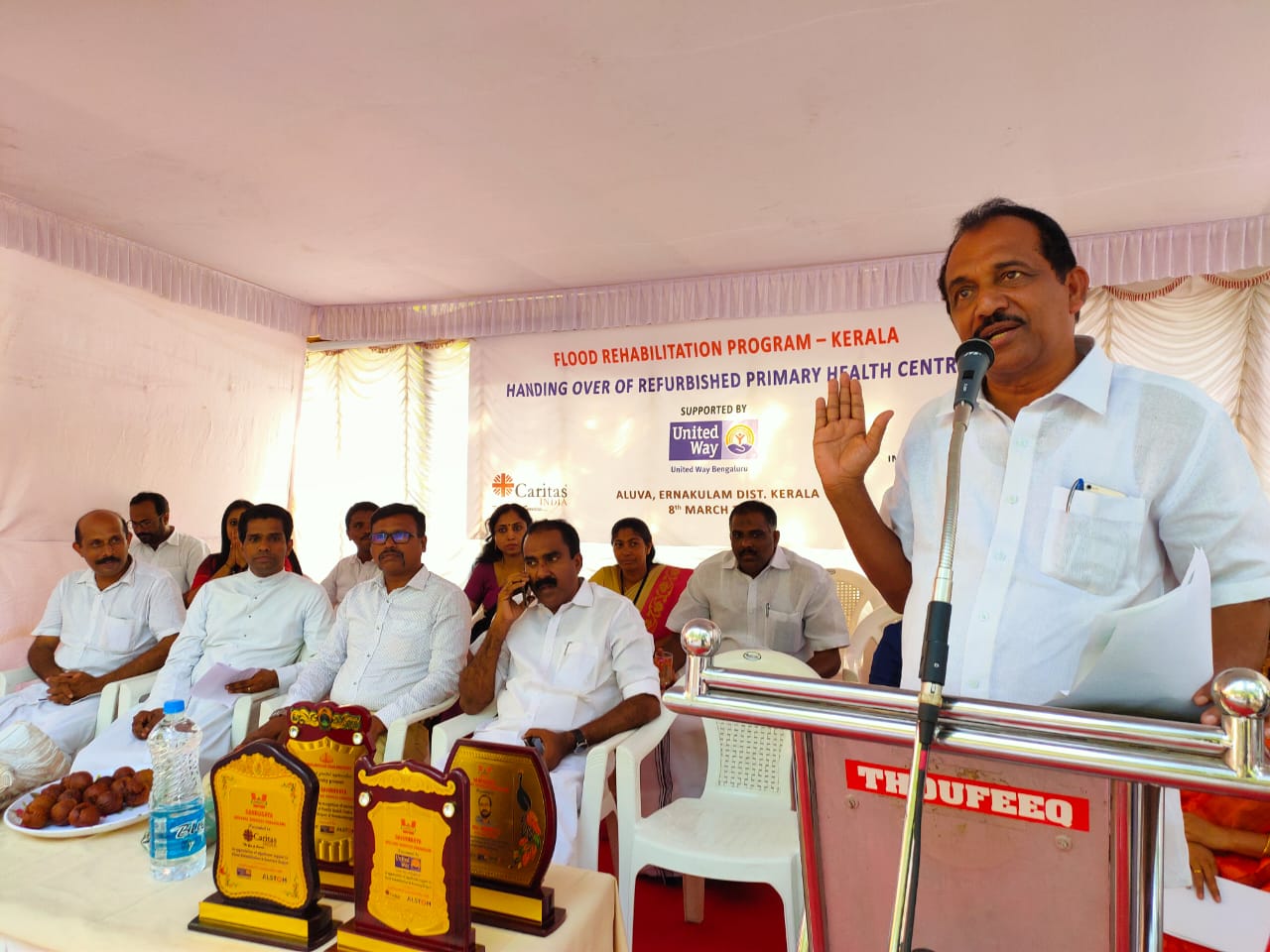 "Providing self-employment, the effort of Sahrudaya to empower women is priceless" shared Mr. Benny Behnan while inaugurating the programme. Shri. Anwar Sadath also appreciated the effort of Caritas India and Welfare Services Eranakulam (WSE) collaborating with the United way Bengaluru (UWB) for taking the refurbishment efforts as part of the continuation of the post Flood rehabilitation project in Kerala.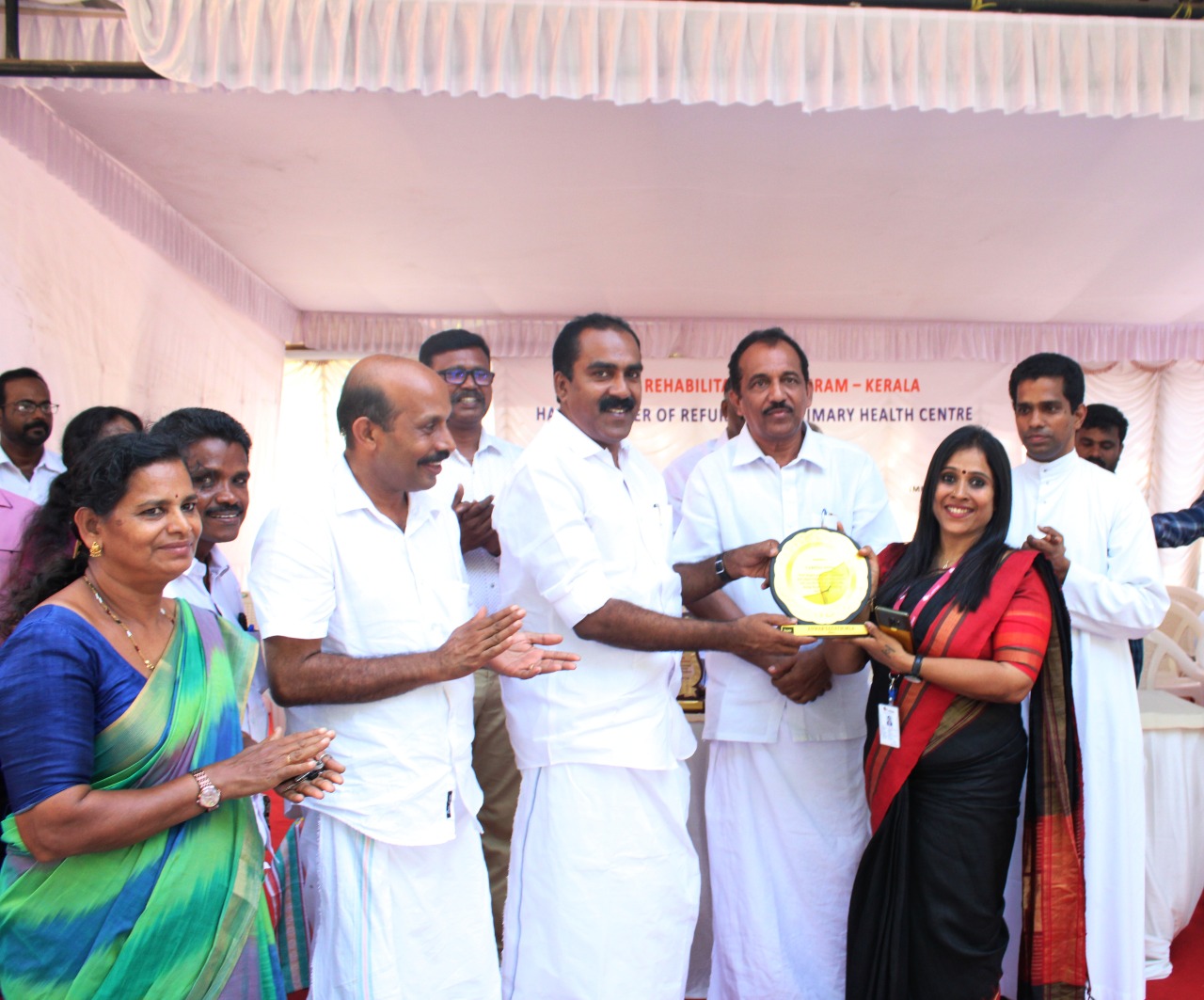 "Flood was deteriorating the life of Kerala, so rehabilitation works done by Caritas India and WSE after devastating flood, is really appreciable and a great consolation for many" added MLA. He also highlighted the activities of Caritas India as an example for other humanitarian agencies on how to respond to the agony of the poor around.  He even gave mementos to Caritas India, United Way Bangalore, and WSE as a token of appreciation.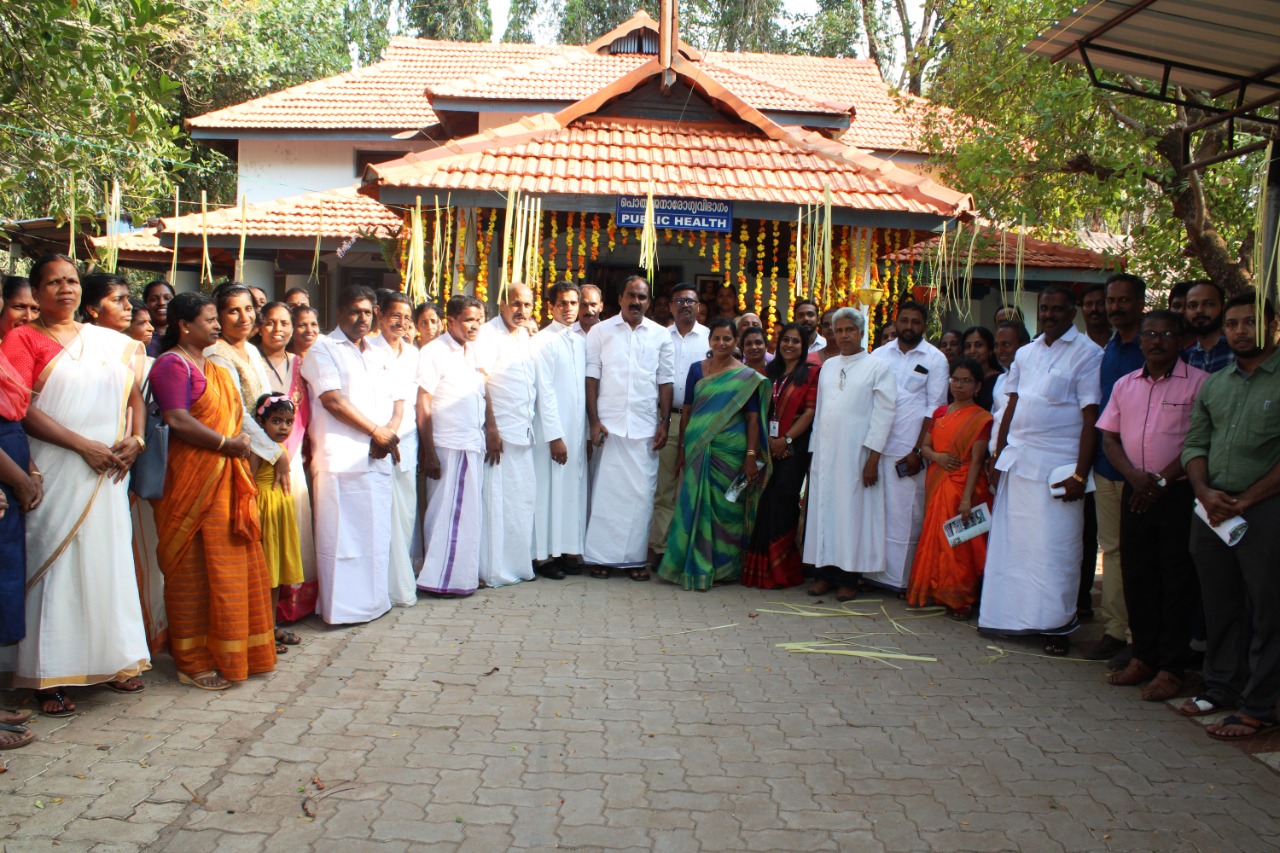 The joint effort between Caritas India, UWB and WSE have supported the refurbishment of 3 schools, 21Anganwadies and 2 Primary health centre and learning material distribution to 20 Anganawadis. Education kits were also given to 1500 school children from the project.  Minister handed over vegetable saplings to Sreemoolanagaram L.P school Headmistress, Mrs. Rethnavalli and school children for the Jaivasamridhy Programme, which is the wasteland cultivation programme.
This programme will start in the next academic year with the support of school children in the hospital compound. WSE Director, Fr.Jose Koluthuvallil, United Way Bengaluru Senior Manager Shri. H. C. Mahesh, Caritas India Program Officer Mrs. Siby Paulose, Mrs. Alphonsa Varghese, Panchayath President, Fr. Peter Koikkara, Panchayath Vice President V.V. Sebastian, FHC  Medical officer Dr. P.S. Manju, Project coordinator Mr. Abhilash Thomas also attended the meeting along with District, Block. Grama Panchayath members.