Small holder farmers are the backbone of agriculture sector and they produce 70% of the total produce. The changing agriculture scenario in the country put burden of their subsistence.
Introduction of monocropping and cash cropping pattern in the cultivation practices has affected food security of the farmers. The additional expenses on chemical fertilizers, seeds and pesticides had increased farmer's distress.
Due to infinite use of chemical fertilizers and pesticides soil fertility also decreased and farmer is completely depending on market for their daily needs. The impact of all the aspect is very negative on the farmer.  Indian agriculture sector has damage their traditional knowledge in agriculture practices, climate resilience indigenous seeds and food crops pattern due to that increasing the numbers of committed farmers suicide, especially in the backward region of Vidarbha, Marathwada and other backward part of country.
Caritas India's Center for Environmental Studies in Social Sector (CESSS) is working to restore the ecological balance in environment sector. The center is working for small holder farmers, social and environmental activist, students, researchers and Caritas supported partners for strengthen their capacities on sustainable agriculture and Natural Resource management for restoring traditional practices of agriculture sector. In the month of November, CESSS has trained over 200 farmers through their centre and created emerged as a credible institution working in the field of sustainable agriculture sector .
Mavav Vikas Sanstha (MVS), Yavatmal which is working in backward Yavatmal region for regeneration of Agriculture and holistic community developmental since several years has requested an exposure program for 40 small holder farmers from Zarijamni block of Yavatmal district at CESSS for imparting knowledge on sustainable agriculture practices among the farmers and promote sustainable livelihood options for them.
CESSS staff briefly explained about the climate change and their impact on Indian agriculture sector, Green revolution- loss and benefits, importance of sustainable agriculture practice and different low-cost soil & water conservation measures for restoring soil fertility.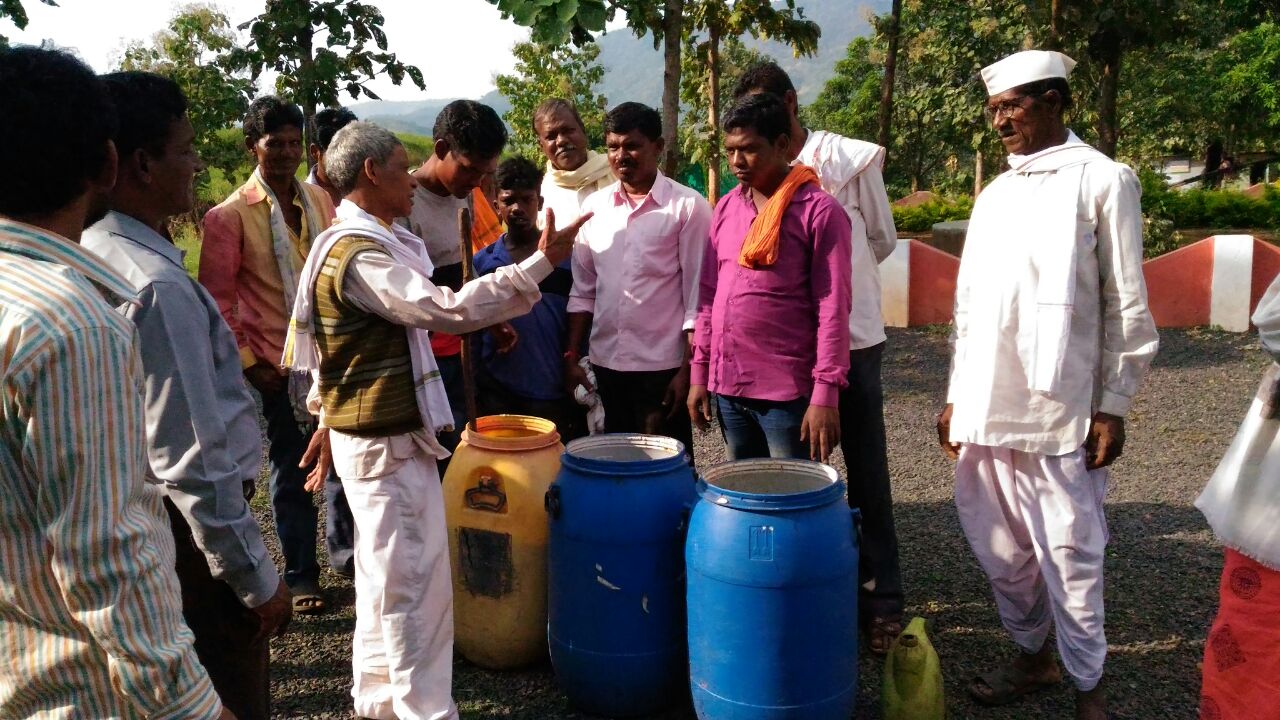 During the farmer exposure program, farmers were exposed to the sustainable agriculture practices, agrarian crises and impact on small holder farmers, climate change and their impact on agriculture, disasters of chemical farming and impact, how to promote organic farming and process, which is the options for chemical farming, post-harvest technology, production of bio manure and preparation of INM methods, practical session on INM and quality control of organic inputs.
Initiative of Bio manure production center at Vastapur village, Country poultry farm at Malkapur village and Mini dal mill unit at Badnapur helped farmers to learn additional income sources.
Farmers from Yavatmal expressed their commitment to restore ecological balance and reduced cultivation cost of crops by adopting SAP.