Caritas India, in association with media partner Asianet News, organized a Cancer Survivors' Meet on 4th Feb 2020, also celebrated across the globe as World Cancer Day. Hosted at Le Meridien, Kochi the occasion was graced by celebrity actor and designer Poornima Indrajith, Fr. Paul Moonjely Executive Director, Caritas India, Unnikrishnan BK Vice President, Asianet News Network and Dr. V.P.Gangadharan, renowned medical oncologist.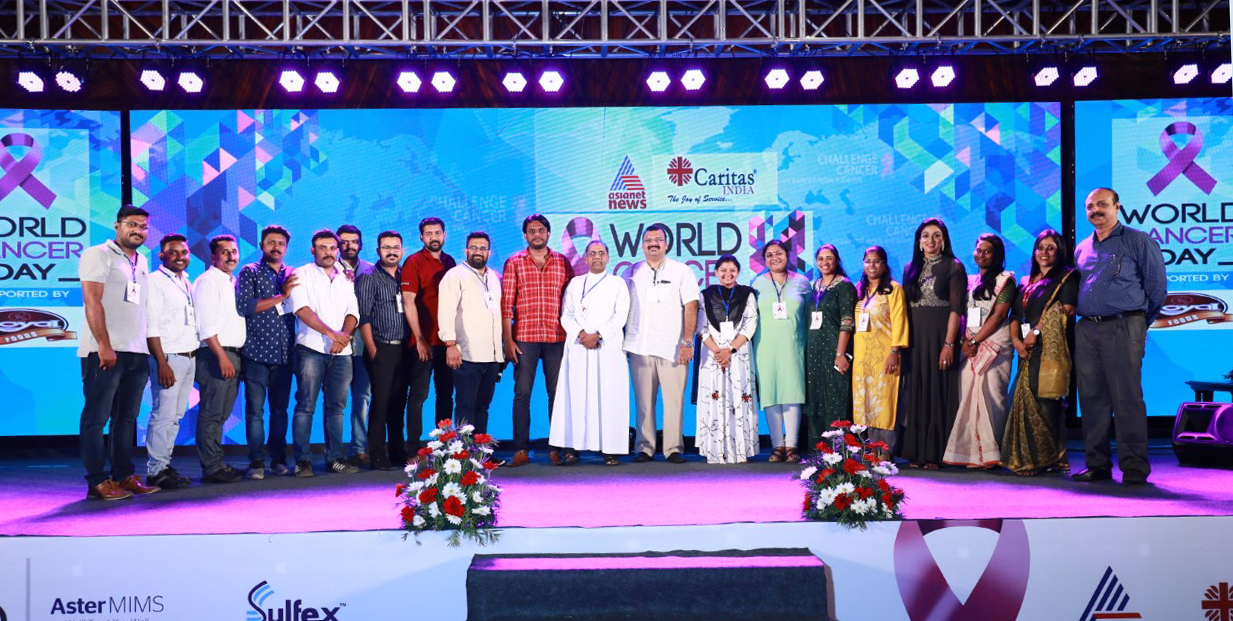 The programme was envisioned as part of Caritas India's 5-year long campaign against cancer "Ashakiranam – Realize & Retreat" and Asianet's "Challenge Cancer" initiative. Mr. Unnikrishnan BK from Asianet gave the welcome speech. "Cancer is not a life-threatening disease. All the cancer survivors present in this room are living examples of the same", he said. During his keynote address, Fr. Paul Moonjely only had words of appreciation for both organisations and well-wishers fighting against cancer as well as for cancer survivors. He rightly said: "we need to bow ourselves in awe of cancer winners".
Filmmaker Poornima Indrajith, who came as a guest of honor, said that she is not afraid to boast about Cancer. When the survivors shared their challenges and support for surviving cancer, the audience was greeted with a fist. A special conclave was held as part of the program on how to diagnose and what prevention methods are available.
A panel of oncologists from reputed institutions across the state also held a conclave to address key issues like increasing cancer deaths, cancer stigma induced fear among people and latest advancements in treatment of the lifestyle disease. The discussion threw light into the importance of discipline among cancer patients and how a conspiracy of silence regarding the use of alternative medicine for cancer treatments is dangerous.  One of the concluding remarks "Was cancer prevalence in Kerala the price we pay for higher HDI?" has given us all some food for thought.
An experience sharing session of cancer survivors followed. Ms. Bindhu Kurien, a make-up artist from Muvattupuzha, Kottayam was diagnosed with breast cancer in 2017. She recollected: "The diagnosis helped to discover a new side of my personality. I used to be someone who worried over little matters. But when I was diagnosed with cancer, all I could remember was if I took a step back, I will not be able to take a step forward. All that I had built for myself in the last 20 years of my career will be ruined. I taught myself that cancer is not the last word in my life".
Another survivor, Ms. Maya Rajendran from Cancer Charitable Society shared: "When every cancer survivor got a memento each, I should be getting three! I was thrice diagnosed with cancer and the three times, I survived".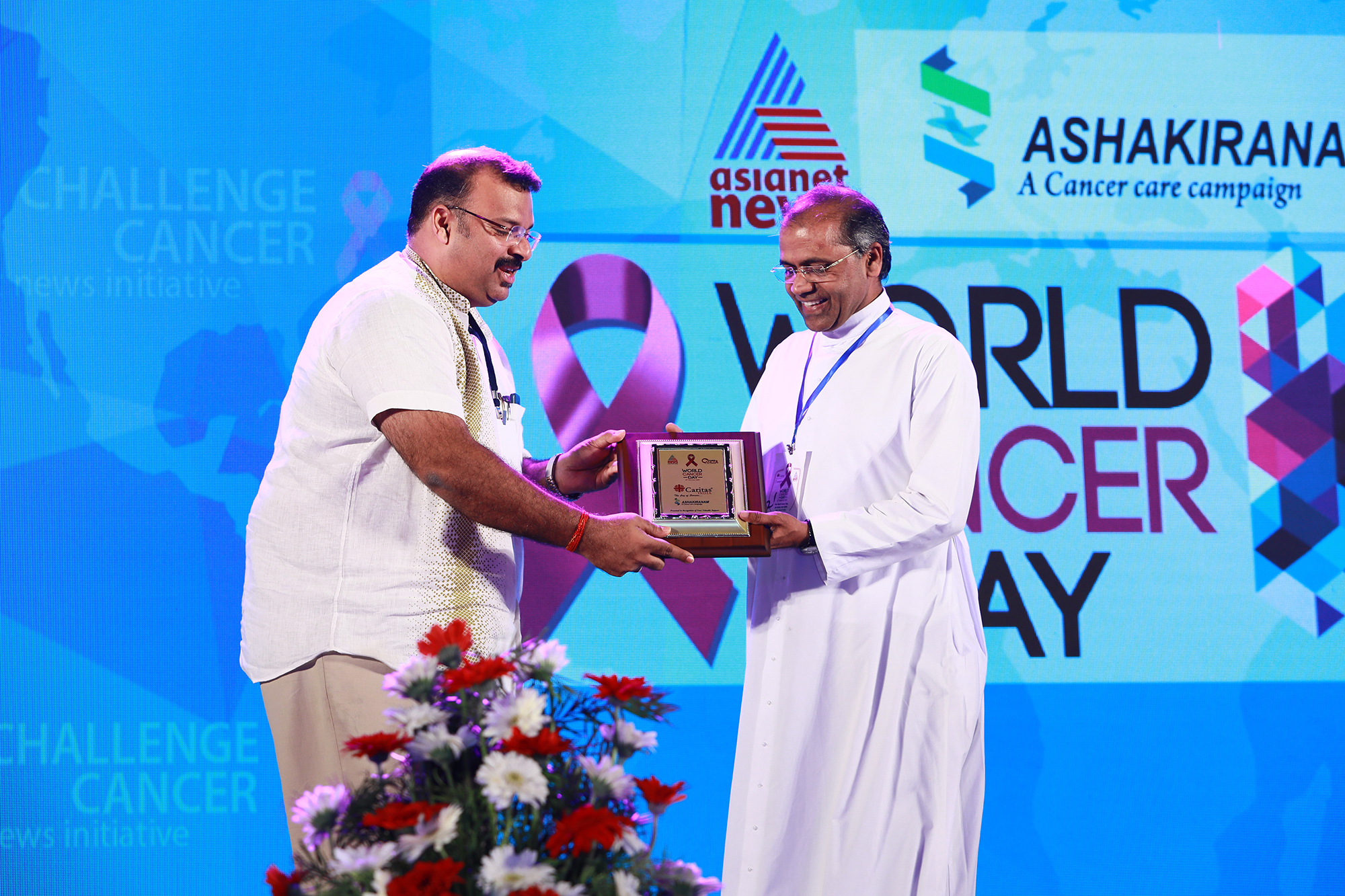 Caritas India was honoured for its service to humanity through the Ashakiranam Cancer Care campaign during this event. Ashakiranam – Cancer Care campaign initiated by Caritas India in 2014 has made an impactful milestone in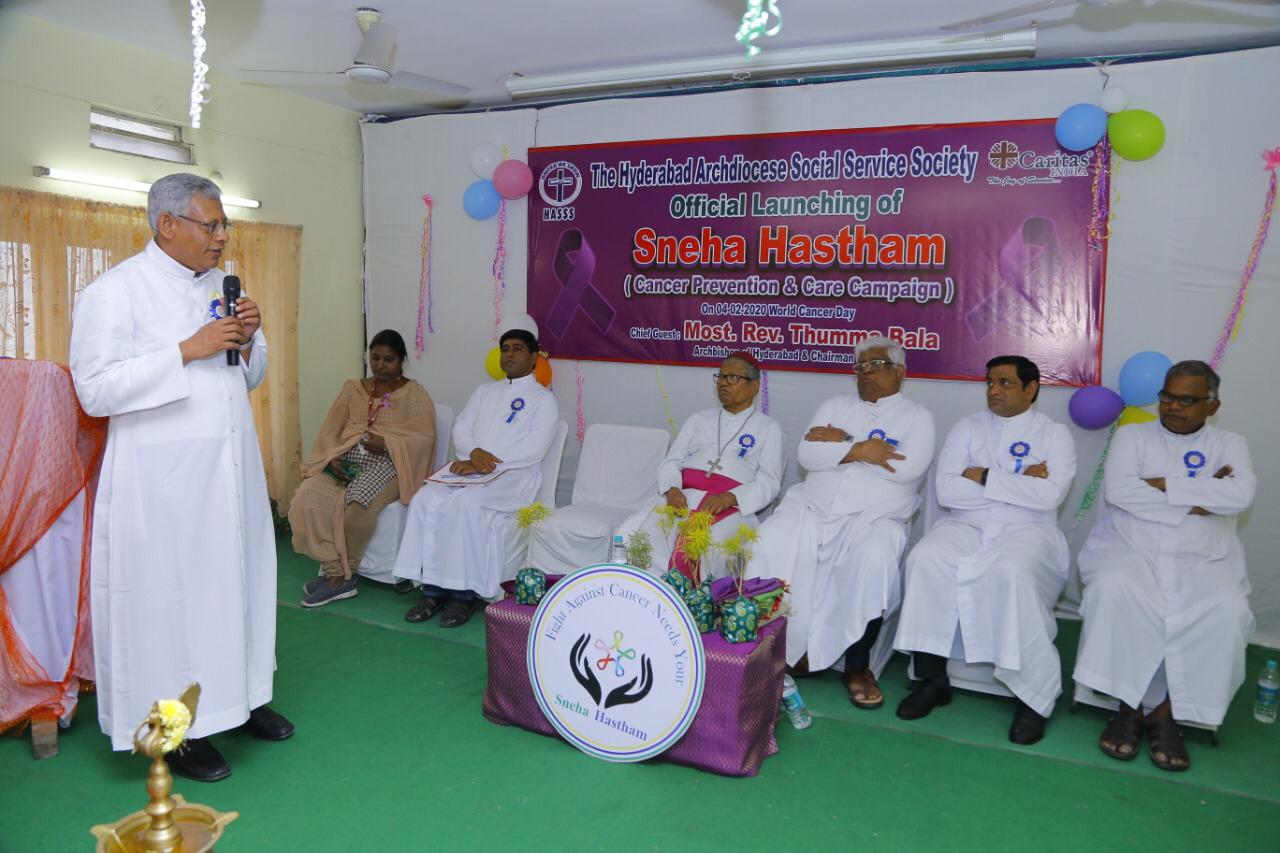 Kerala by working on prevention, patient support, resource mobilisation, and volunteerism. The success of the Kerala Cancer model has been extended to other southern states like Karnataka, Andhra Pradesh, Tamilnadu, and Goa.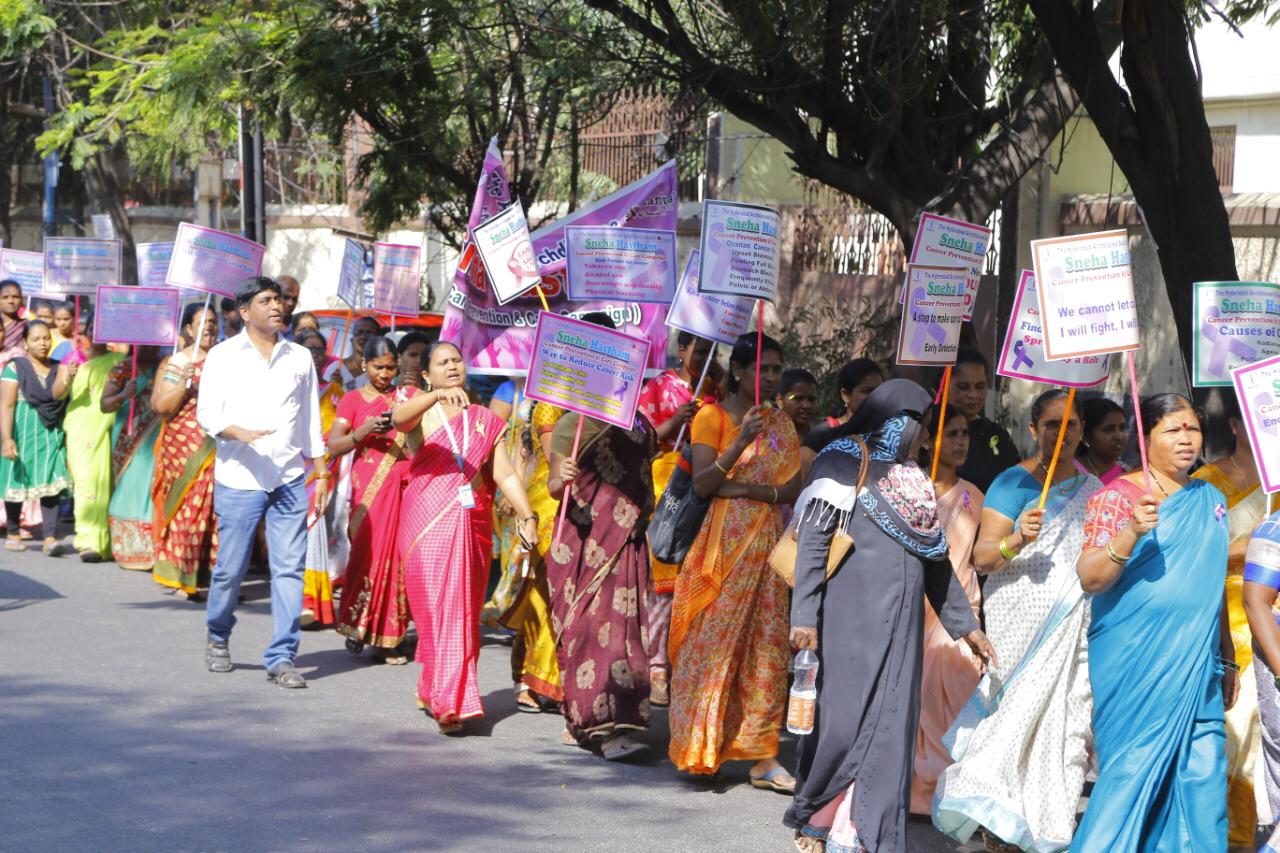 All things considered, the programme celebrated the victory of strong-willed fighters over being victims of a grave disease like cancer. We hope we were able to disseminate the message of "hope beyond what you see" through this event and inspire thousands of people to believe that cancer doesn't have to define them!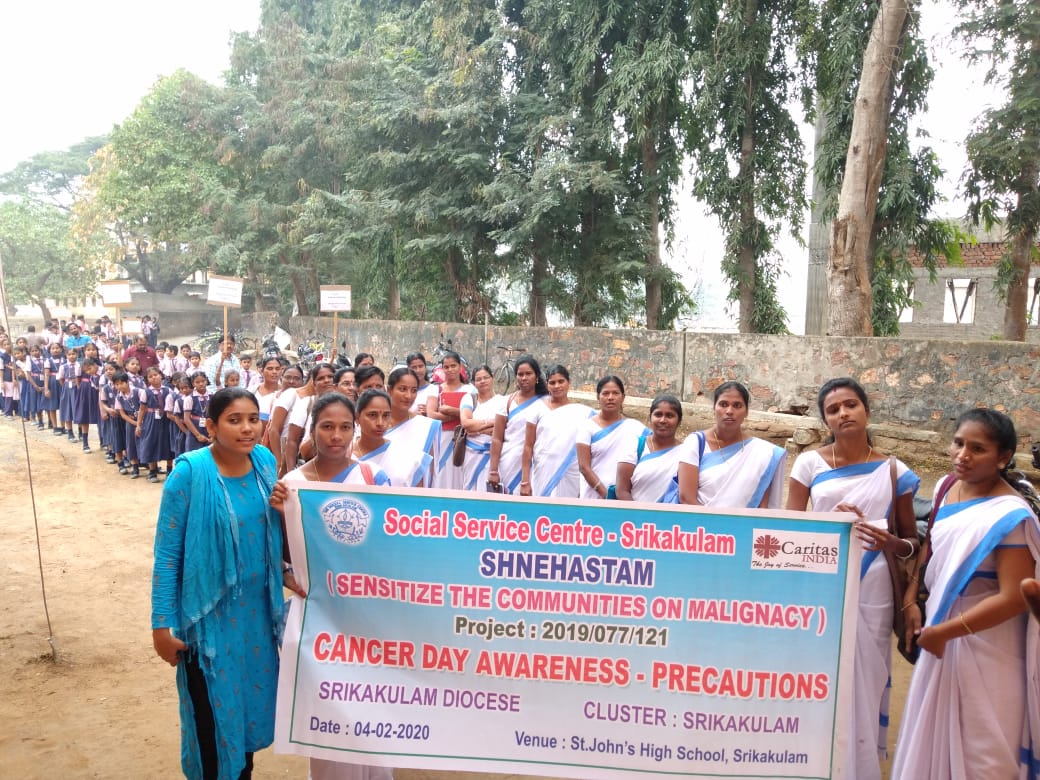 All these states observed World Cancer Day by organising awareness and detection Campaigns, mass rallies, signature campaigns, pledges, volunteer engagements, and honouring cancer survivors.