Fr. Paul Moonjely, Executive Director of Caritas India facilitated a session for the newly ordained Bishops on the theme Caritas India and its Diakonia mission. It was a reflection program organized by CCBI for its Bishops. Twenty-Eight Bishops from across India participated in this program.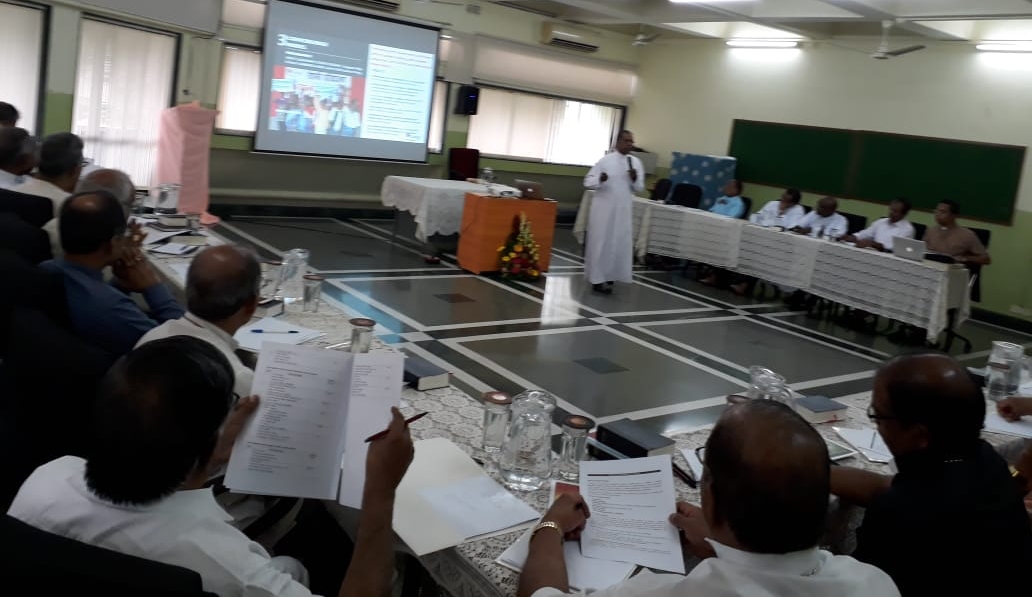 'Diakonia', as Gods outpouring of selfless love, both a gift and a duty and charitable activities based on compassion is the medium to promote charity and justice", said Fr. Paul. He also shared about Caritas India's strategic pillars of Diakonia i.e. Empowerment Animation, Dialogue, Volunteerism and Giving community to practice in the development programmes. He said the strategic plan is the aspiration of the spirit of Diakonia. Its foundation is based on the Christological, Theological, Ecclesiological and Spiritual foundation.
Fr. Paul gave a presentation on project formulation, the challenges involved, its advantages, proposal writing and differentiate between programme and project. He further detailed out on the concepts of proposal development, concept note and explained different elements like context analysis, problem statement, result, methodology/strategy and Budget. Through an infographic he explained the framework for integral human development with the Bishops.