In May 2019, extremely severe cyclone Fani hit the Odisha coast in Puri with wind speed or around 175 kmph causing extensive damage and impacted life and property of more than 1.65 crore people in 14 districts of Odisha.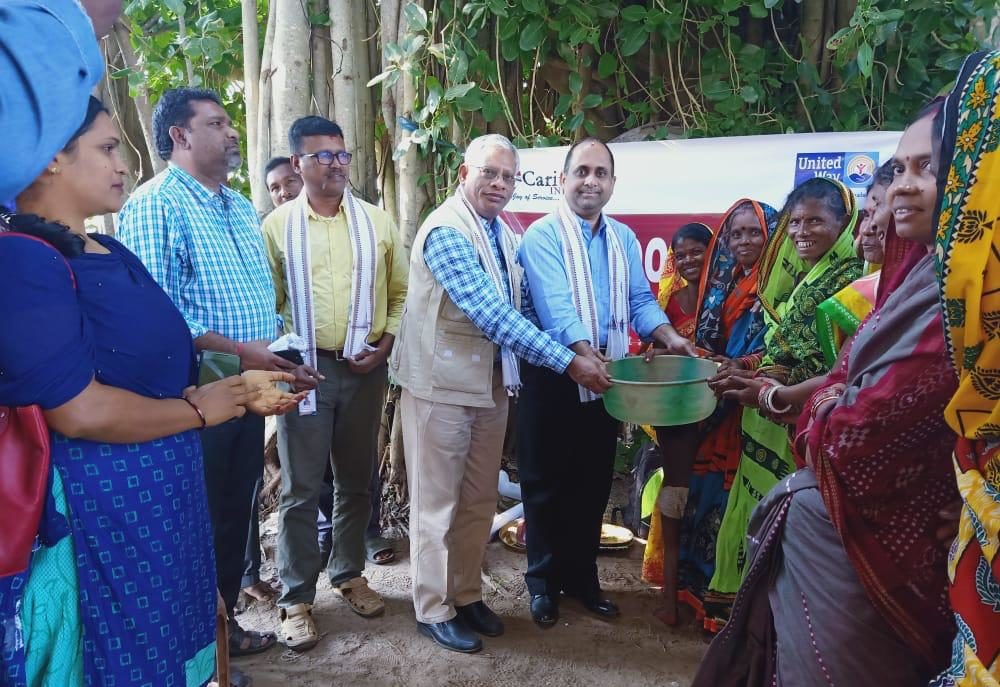 As part of recovery, Caritas India with the support of United Way Bengaluru (UWB) will construct cyclone resilient homes for 35 families, and provide livelihood support (SHG) for 90 individuals. In addition to this, support was extended to 20 individuals for boat repairing and fishing net support to 18 people. CEO, Mr. Rajesh and Program Manager, Mr. Mahesh from United Way Bengaluru along with Fr. Jolly, Assistance Executive Director and Manager – DRR and Humanitarian aid Mr. Anjan bag of Caritas India laid the foundation of the dwelling units at Padanpur village, Krushna Prashad Block on 12th December 2019. The program villages are selected in Krushna Prashad, Kanaso and Delango block of Puri district where the villages were worst affected by the cyclone.
These cyclone resistance houses are designed to face wind speed up to 200/ hr. The structure is designed with various disaster components like column foundation, plinth and grade beam, connectivity of all the column and beam. The roof will design with purlin strap, corner bracing, J hook, U hook which can give the complete strength to the house", informed Nutan Sogoria, Caritas India State Officer – Odisha.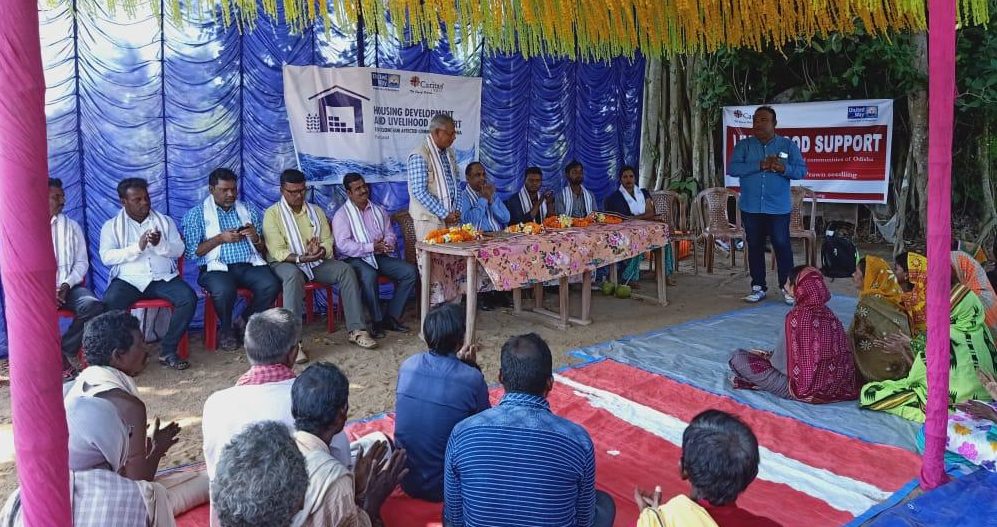 "Caritas India has taken such initiatives towards providing shelter to the underprivileged communities across India those who are affected such cyclone, flood, and other disasters", shared Fr Jolly in his inaugural address. He also spoke about the community participation, ownership and sharing and giving feelings to be developed among each individual to create peace and harmony within themselves.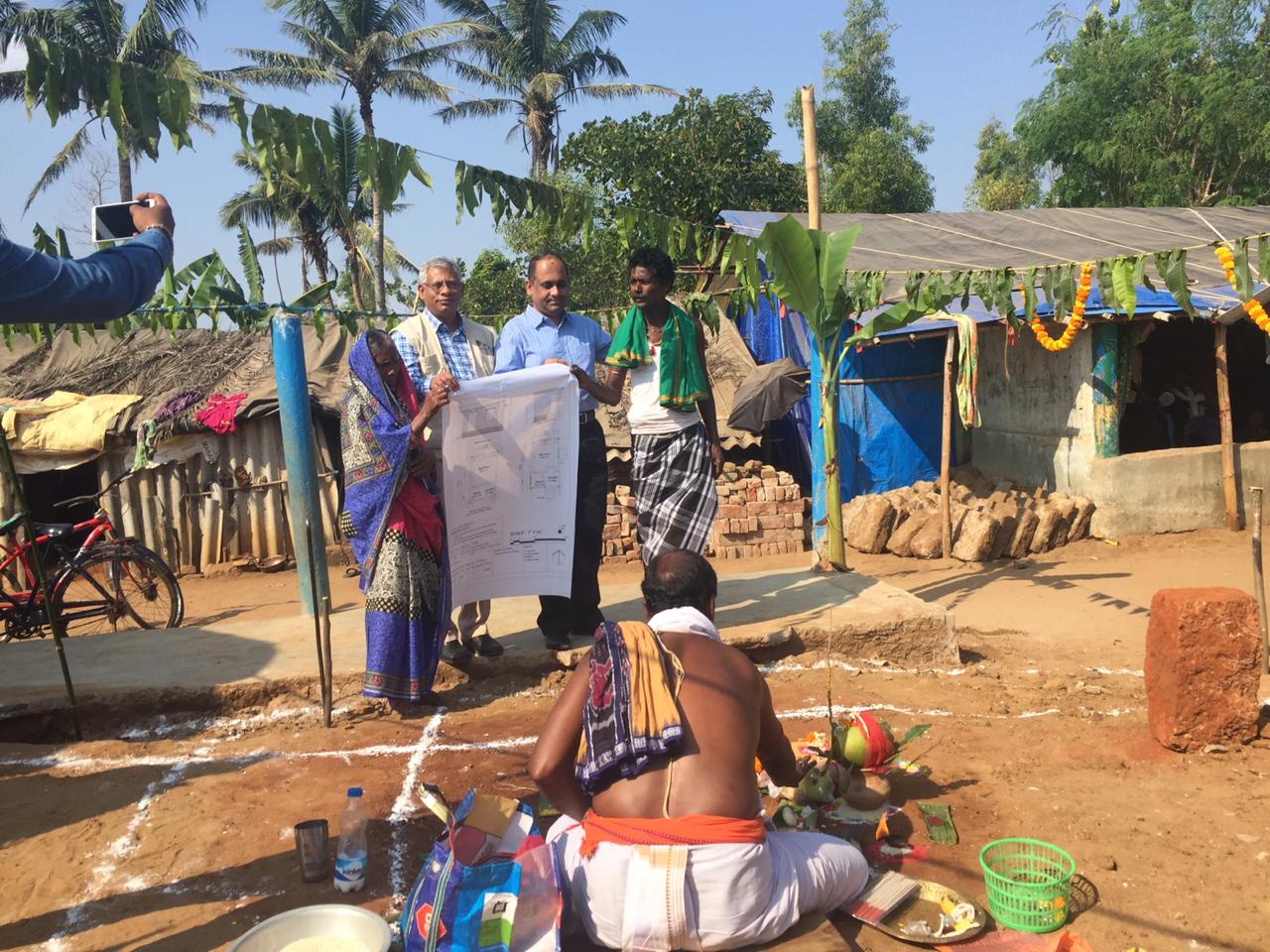 Mr. Rajesh shared his happiness and feelings of being with the community for the first time in Odisha. He interacted with the community on their experiences during the cyclone and how they were prepared and evacuated. He praised Caritas India for the presence there throughout the situation and letting UWB know for minimum support.
Government representative from OSDMA, Mr. Sukanta (District Project Officer – emergency cell), Mr. Sunil and Ms. Sasmita Das from Odisha Livelihood Mission were also present on this occasion.