I have traveled from one country to another and it was a great trauma for me. I had to flee Myanmar when violence spread at my place. I came to Bangladesh and stayed for some time there. But I could not continue to stay due to the attack on refugees. I fled to India and they got the status of refugee in 2012 and since then Don Bosco is helping through the help of UNHCR. I continued my studies and became the first one to go to university. I am the fortunate one to study but in Bangladesh, there are 3000 students who are not able to continue their studies.  We are forced to become refugees and are separated from our families. And in India, we have found support but there are millions of people who are forced to become refugees without any support.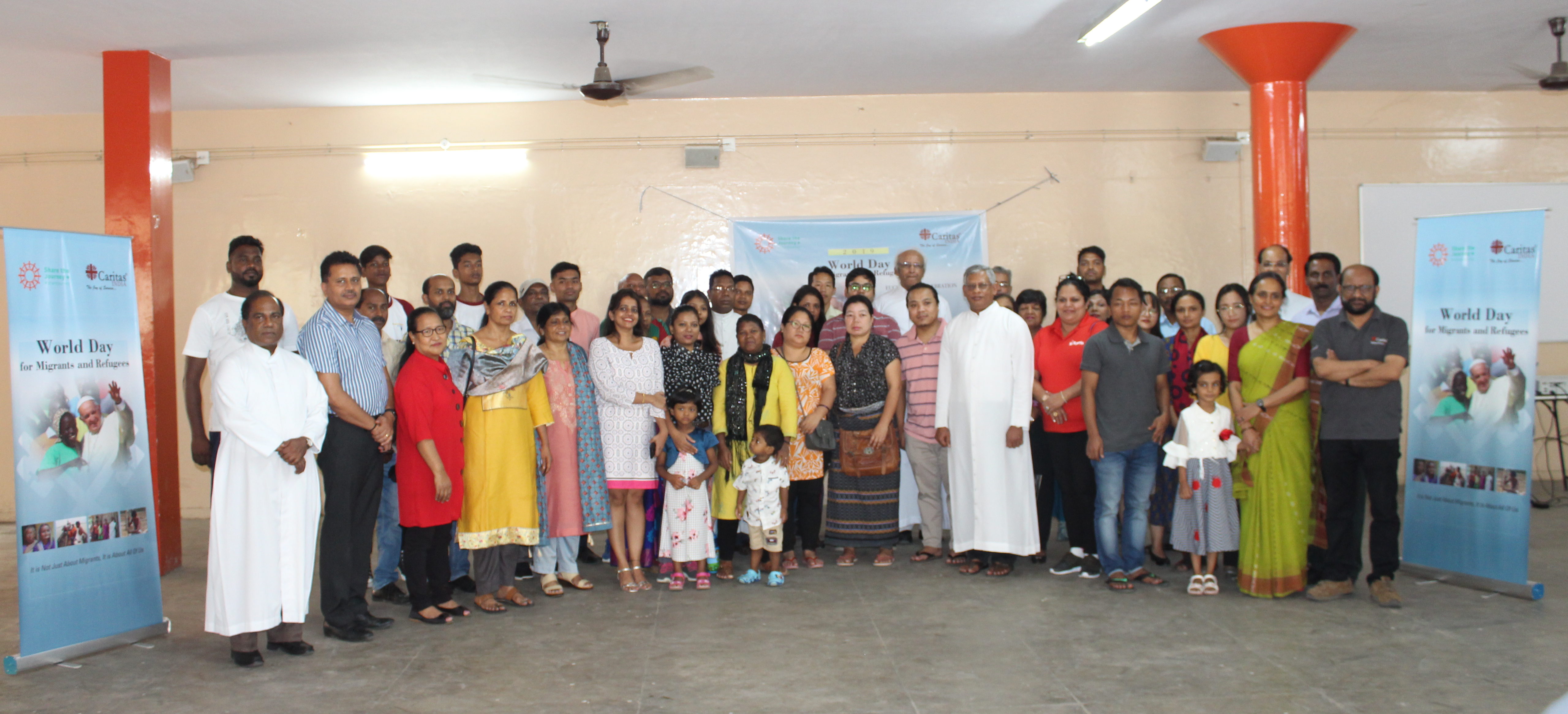 The 105th World Migrant and Refugee Day (WMRD) was celebrated on Sunday 29 September 2019 at Shrine of Our Lady of Health, Masihgarh, Okhla. It was also the launch of the Global Week of Action of the Share the Journey Campaign of Caritas Internationalis. Refugees Rohingya, Burma and Eretria and migrants from within the country were present for the event. The theme was, "It's not only about migrants". With this theme, Pope Francis invites us to prayer and action, proposing a reflection on the fact that migrants, refugees, internally displaced persons and victims of trafficking need to be provided greater care and support.
There are 18.3 million people in modern-day slavery in India as per the Global Slavery Index 2016. 209,234 refugees are living in India according to the UNHCR data. There are 33 million child labourers between the ages of 5-18 years in India as per Census 2011 data and 10.13 million between the ages of 5-14 years. As per the National Crime Records Bureau (NCRB) – 15,379 people have trafficked of whom 9,034 victims were below the age of 18 in 2016 in India.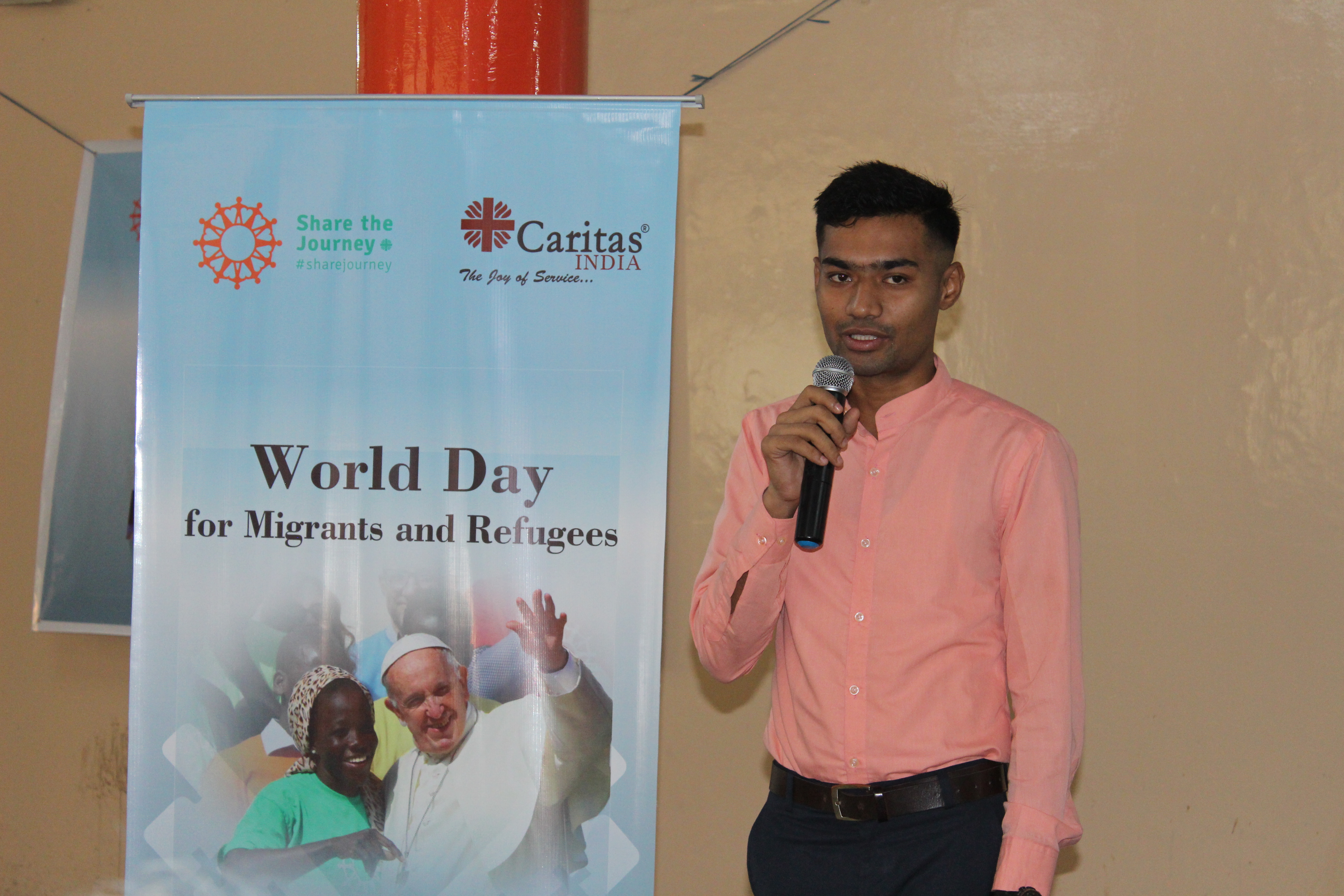 Mr. Thomas from Eretria community says that I came to India to Study and completed my masters. My friends who went back home, some are arrested, some were killed so the situation in my country is not good. Therefore, I decided to stay in India. As a refugee, it is difficult to get a regular job. I came to Delhi to look for job opportunity and now I am working as a teacher with Don Bosco and also helping the other refugees.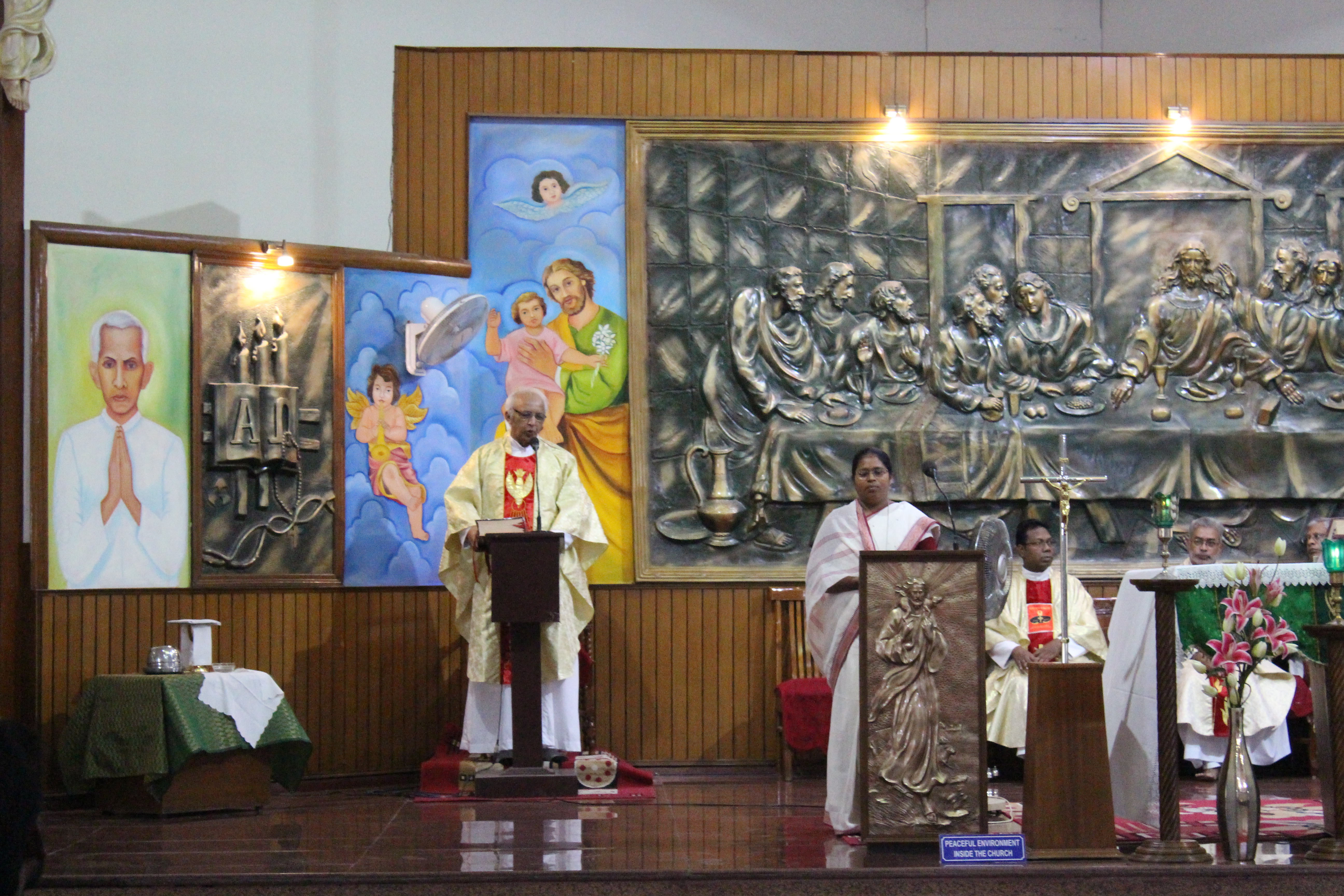 Fr. Joe, Secretary-General of National CRI said that it is the indifference towards to the others is the mortal sin as per the Bible reading where we read about the Lazarus and the rich man. The rich man went to hell because of his indifference towards Lazarus. Pope Francis has gone ahead to show us the way by embracing the migrants and refugees and calling on the people of God to be generous towards them.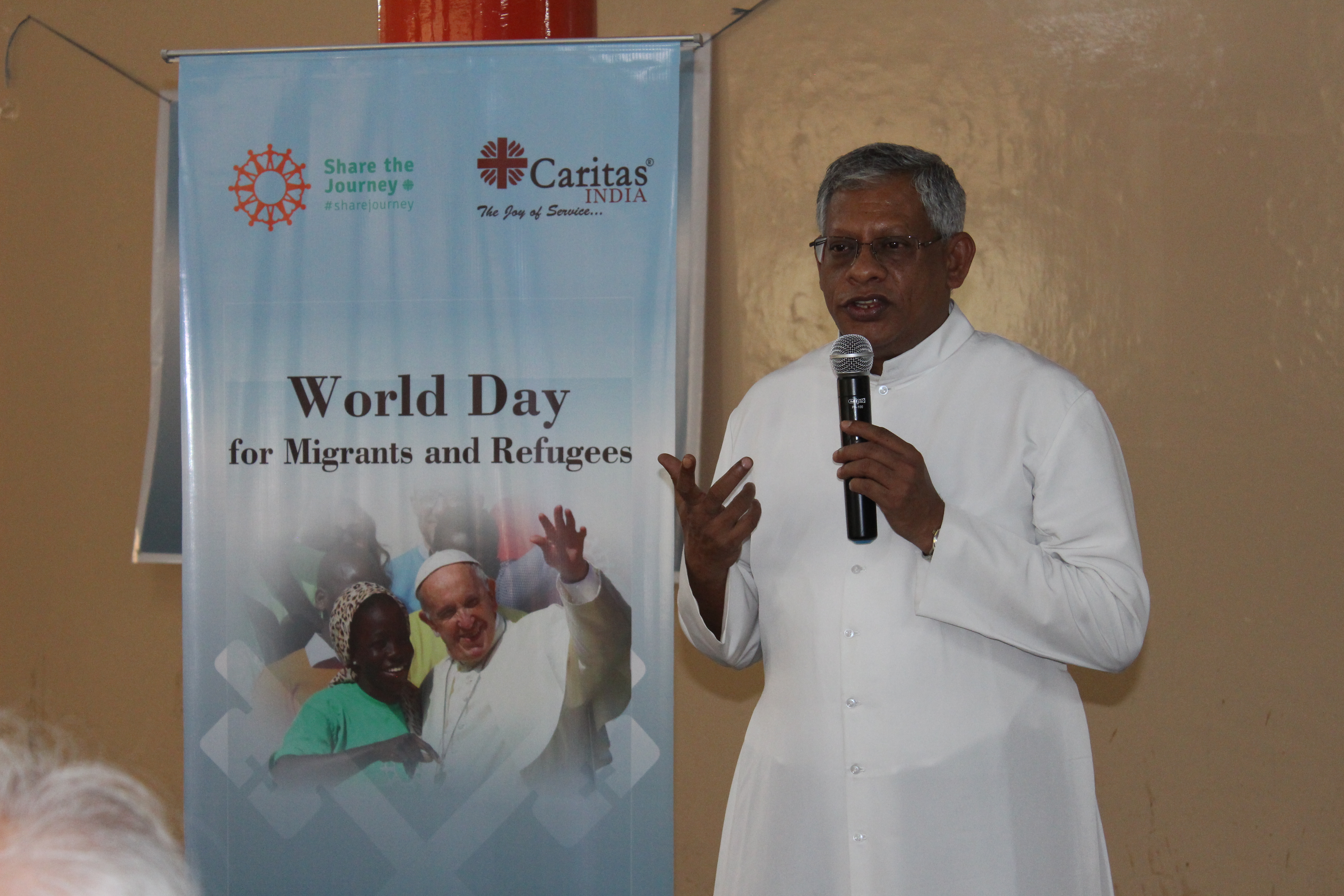 Fr. Jolly Puthenpura, the Assistant Executive Director of Caritas India said that the Caritas India is committed to welcome, protect, promote and integrate migrants and refugees.
The day was also celebrated in Kerala by the Sahrudaya, Welfare Services Ernakulam (WSE) partner of Caritas India. The programme inaugurated by Adv. Eldhose Kunnappilly MLA. Mr. Faizal P.A, the Circle Inspector of Police, Perumbavoor gave the keynote address. The interaction meeting with the Migrant community lead by Ms. Sobha Jose, Manager, Kerala Programmes briefed the purpose of the program and how Caritas respects human dignity, safety and security across the world through various programs.
Mr. Kishor from Odisha handles more than five languages translated the talk in Odiya as well in Hindi. Mr. Kishor is the first volunteer from Migrant Community enrolled in the program and shared his thought that there is a big need to address our brethren and I am Happy that Caritas is walking along with us to guide us to the right direction. This indeed helps us to feel more secure and home away from home'. As part of social security programmes the Partner Sahrudaya, Welfare Services Ernakulam (WSE) implemented Maxwin Insurance programme for the entire school children of Govt. School, Kandamthara and Allapra. Mrs. Sathi Jayakrishnan, the Municipal Chairperson of Perumbavoor, inaugurated the insurance schemes.