With climate change, rainfalls turned irregular and drought has become a common phenomenon especially in rural corners of Madhya Pradesh. The effect of last twenty-year drought has been manifested in terms of malnutrition, farmer's suicides and high rate of distress migration in the State.
Caritas India came forward with Saksham programme to build the climate change resilience of smallholder tribal communities to address their socio-economic and agricultural issues.
Supported by Misereor, an organization of German Catholic Bishops' Organisation for Development Cooperation aims to achieve enhanced food and nutrition security, diversified livelihood for smallholder farmers, rights realization and promotion of adaptive agriculture.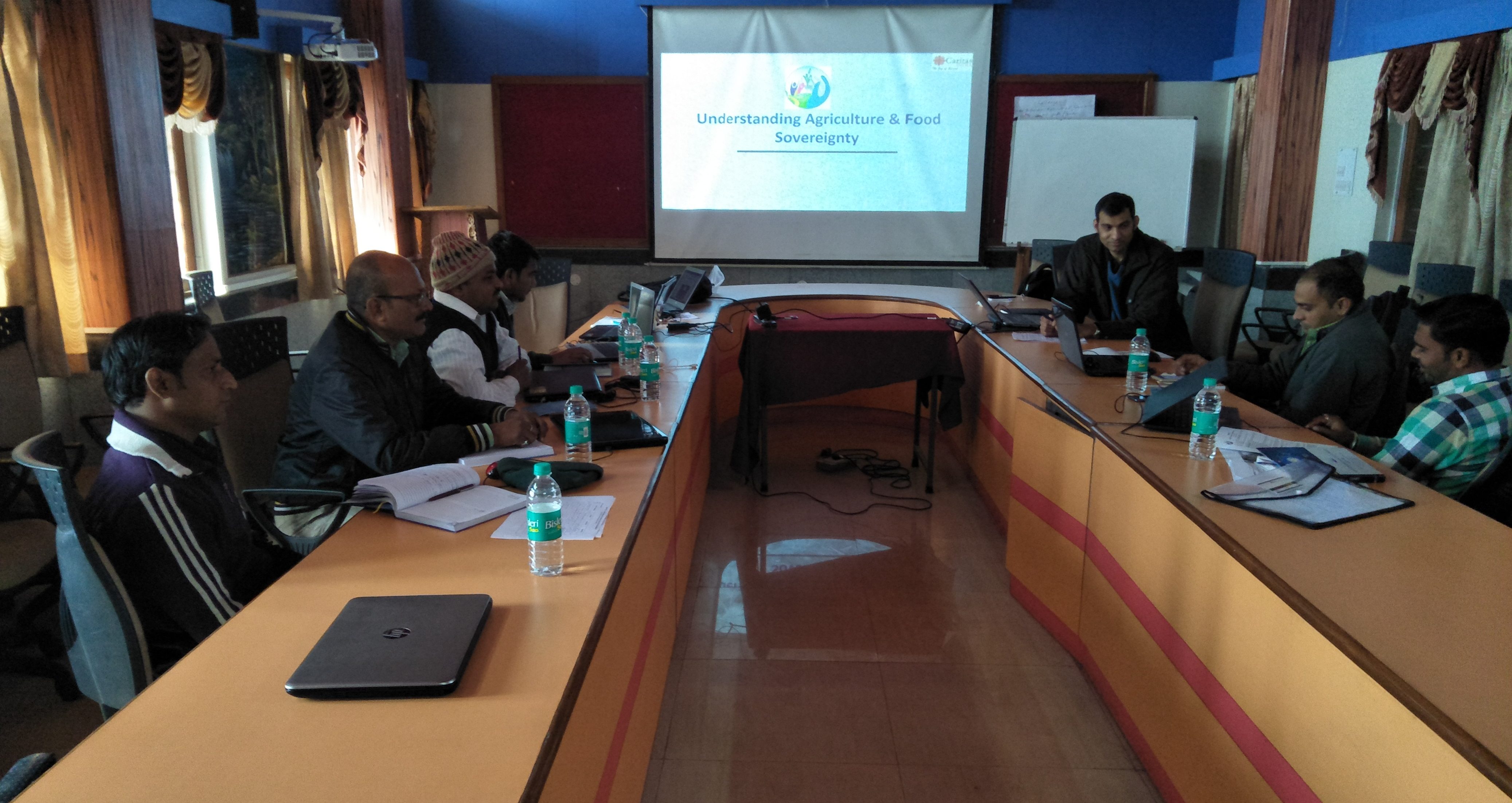 To address the agriculture and food sovereignty issue, a two-day training programme was organized by Caritas India on January 4-5, 2018 at Bhopal for project coordinators of SAKSHAM from all over Madhya Pradesh.
Elaborating the definition of Food Sovereignty, Dr. Saju M.K., Manager, West Zone and chief facilitator said that Agriculture or Food, Fertilizer & Pesticides, Seeds, Nutrients, Technology & Human Resources (Labour Pooling) and Market are to be localized in Food Sovereignty.
Recognition and promotion of people's knowledge and wisdom on agriculture and food are imperative to conserve, develop and manage localized agriculture systems which are best-suited to small and marginal farming. It is a shift from 'training' to 'exchange' among farming communities.
Dr. Saju said, to help farmers, localize and regain control over agriculture, we need to have seed sovereignty and popularization of local seed varieties that are hardy and more suitable to local agro-climatic conditions. He also insisted to have indigenized pest management systems and localize nutrient management systems that are affordable and locally mobilized to achieve the goal of food sovereignty.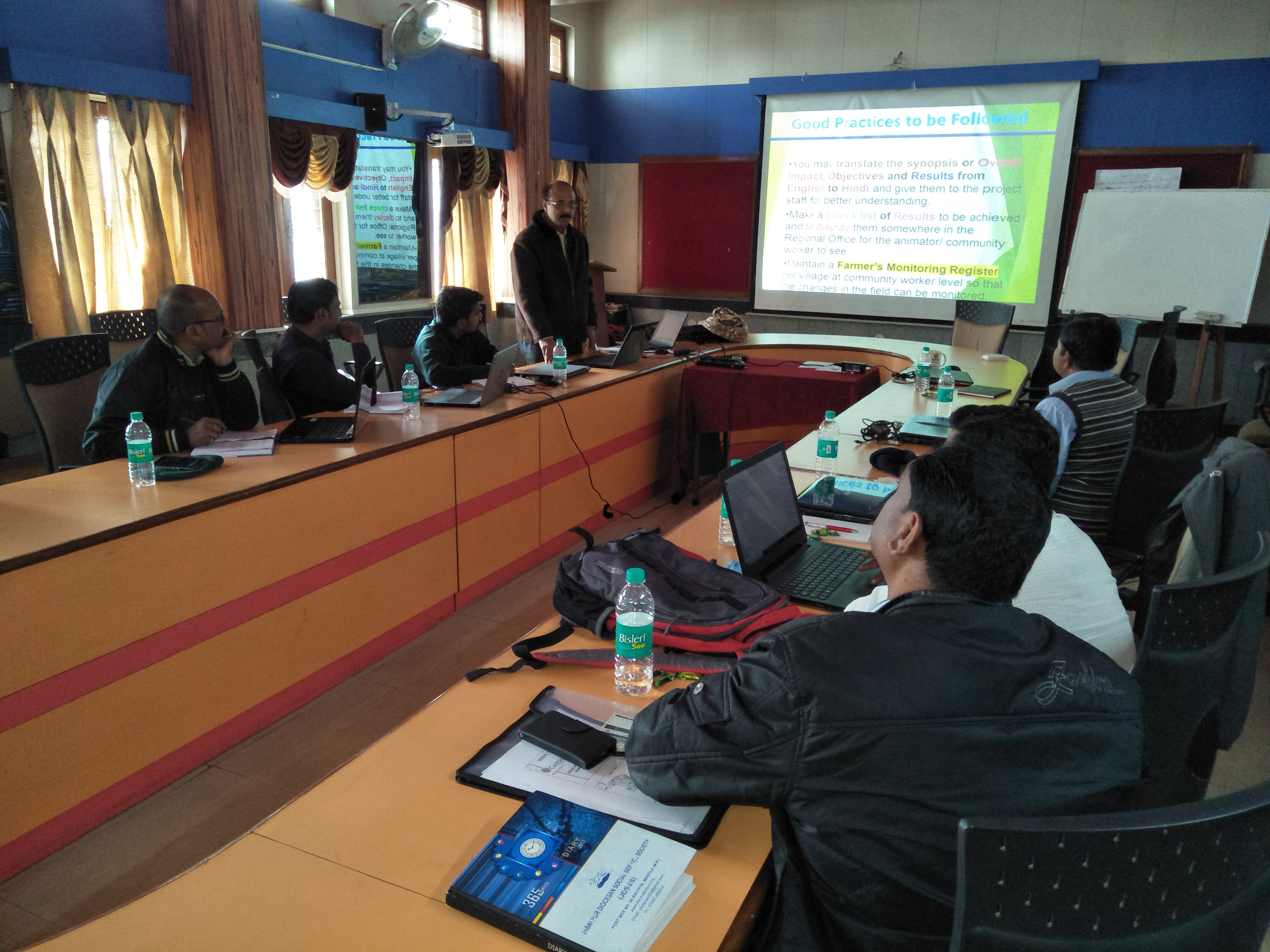 Emphasizing the importance of 'Project Management', Mr. K.A. Sebastian, State Officer, Madhya Pradesh said emerging good practices are to be replicated and each component of Project Cycle Management is to be meticulously taken care.
Project coordinators from all the partner organizations which include ANWC Bhopal, IDSSS Indore, JDSSS Jabalpur, KSWS Ujjain, GCSS Gwalior, PRAGATI Jhabua and MVSS Sagar participated in the workshop.