"Someday I aspire to lead the community in dialogue with the government stakeholders on issues critical to the development of my village", remarks 20-year-old Sharad. The eldest of three siblings, Sarad, and his family struggled to make ends meet at the remote hamlet of Dimprepankal. Their situation worsened when at the tender age of 16, Sarad's father deserted their family compelling him to take up odd jobs.
However, in 2018, things took a different turn for Sarad. The tropical cyclone Titli brought havoc in the eastern coast displacing thousands of families from the region. Number of NGOs flocked in the localities adjoining Sarad's village and it was in one of their field visit that partner staff from SWAD had an encounter with Sarad. His curiosity and determination to take up the community's cause earned him a volunteering opportunity with Caritas India.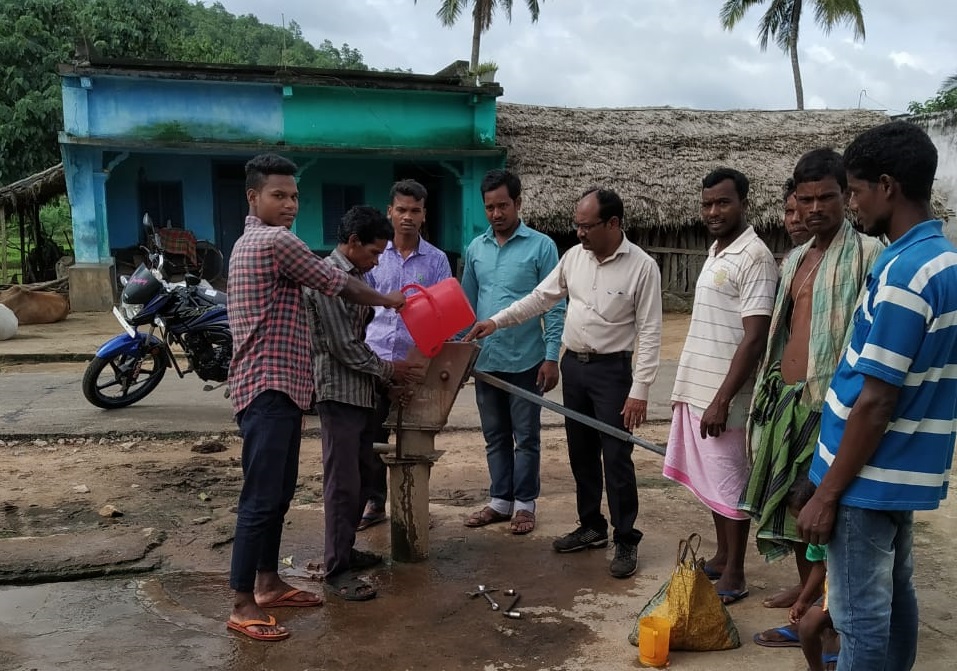 Over the next one-month, Sarad and his team facilitated the distribution of life-saving kits to 1500 families in the remote villages of Mohana Block, Gajapati district through Caritas India and its partner agency. Following the response program, Sarad has taken up a lead role in mobilizing his fellow tribesmen from the Soura community, training them on disaster preparedness measures and enabling their participation in development planning.
"I never dared to speak up in my own locality, forget addressing a gathering of 50-80 people", exclaims Sarad narrating his previous experience. However, his association with the ongoing recovery work has emboldened Sarad to take up community outreach work, initiate linkage with several line departments and speak across various village level meetings.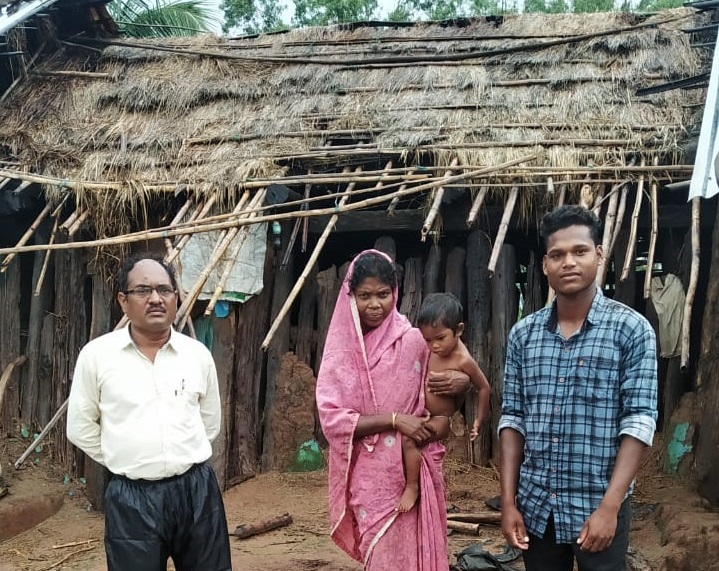 "Recently I got the opportunity to make a presentation on the Village Disaster Planning of our intervention areas in front of 30 odd participants which included, the Block Development Officer of Mohana. Though I was nervous in the beginning but the keenness of the audience along with the support of my colleagues boosted my morale", he put a quick remark.
Sarad believes that Caritas India's program has made a tremendous difference in his life and is excited to see how it is helping his community rebuild their lives post-traumatic cyclone. "I want to put in my efforts to enhance the preparedness of my community to the routine disaster and effectively contribute towards the building a disaster resilient Odisha", concludes Sarad.
Caritas India along with its partners are working towards the recovery of 17 cyclone Titli affected villages in Rayagada and Behrampore district of Odisha, supporting the marginalized communities in shelter and livelihood and building their capacity on disaster preparedness and mitigation.