Coimbatore Multipurpose Social Service Society  (CMSSS) is working in 10 villages of Thoppampatti Block of Dindigul District. 20 volunteers are trained along with the staff to create awareness among the farming community for better management of land and water resources. They, in turn, have promoted Village Land and Water Protection Committee in all the 10 villages.  Selected 55 farmers were taken for an exposure visit to Agriculture University  Research Centre at Needamangalam, Thiruvaoor District to learn about soil and water management,  sustainable agricultural practices,  organic farming methods, and  livestock management. They came to know about various government schemes available for agricultural development.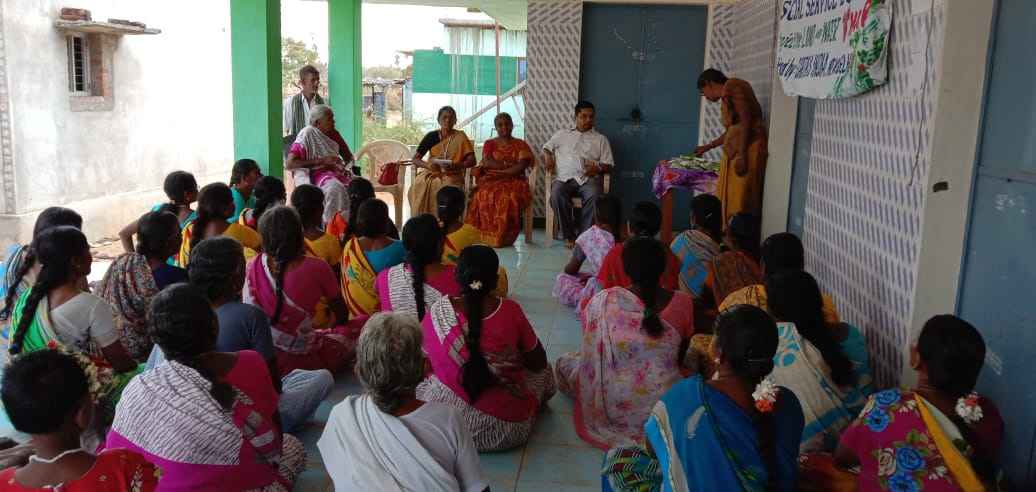 Taking a cue from the exposure visit, the farmers wanted CMSSS to enlighten them about  Government schemes available and how to access them.  With good rapport created with Panchayat leadership and Agriculture Department, farmers made use of MGNREGA programme for land and water development. Volunteers and the farming community took up pond deepening in the villages of Appiyapalayam, Mettupatti, and Palapanpatti and as an outcome of this initiative, 70 farmers could have sufficient water for irrigation during last season. There is also a considerable amount of increase in groundwater level as it is seen in the 30 and odd open wells. This helped the farmers to go for flowers, cereals, vegetables, and minor millets cultivation.
Folk dance and awareness songs are used to disseminate the knowledge on free agri related Government Schemes. The agriculture development office has supported  70 farmers with free seeds like corn, green gram, cowpeas, black gram etc., were given to increase acreage under the pulse production in the block.
"THULIR program has helped small and marginal farmers approach agricultural, horticultural and social welfare departments without any fear. The officials treat us with respect and explain the procedure to avail the schemes" said Ms.Vanaja of Gorikadavu. As a consequence of organic farming training, 20 farmers have set apart 0.5 acre for cultivation with organic manure.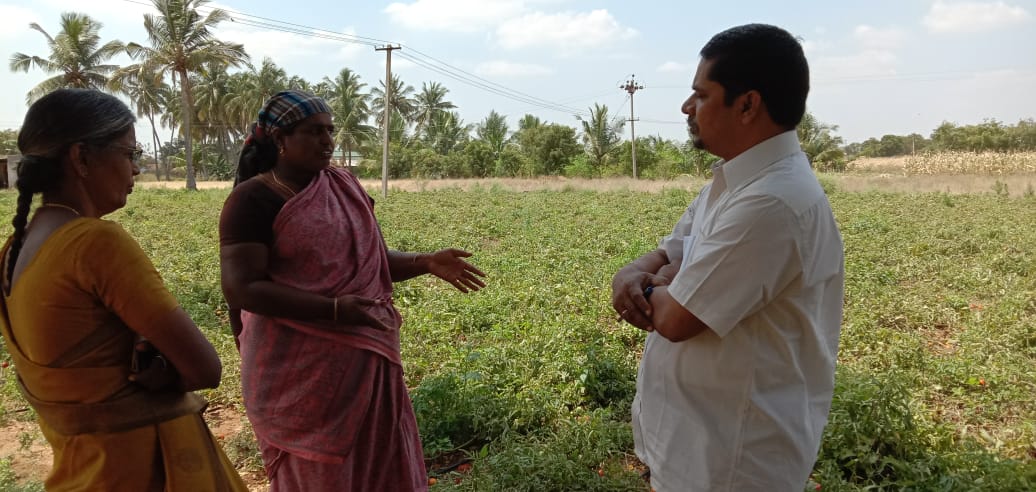 Ms.Sathyavathy, field coordinator of CMSSS is the motivating factor who has animated the farmers to have wider perspectives going beyond agricultural production to forming a federation, marketing, linkages and branding. The Director of CMSSS Fr.Arun and staff team are appreciative of the technical and hand holding support rendered by Caritas India through Dr.John Arokiaraj, Caritas India Thematic Manager,  who has guided the team starting from conceptualisation of THULIR programme in October 2016. His suggestion to involve school children in awareness creation is paying a dividend as they commit themselves in tree plantation, refusing plastic usage, growing vegetables in their household nutrition garden.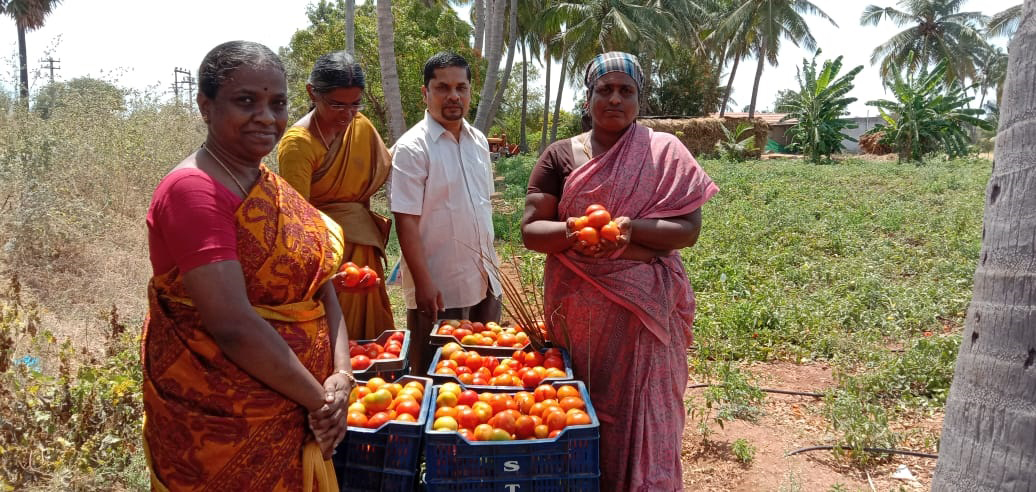 Ms. Kalaiselvi of Saravanpatty is doing integrated farming and multi-cropping. She is wary of using chemical fertilizers. She said, " Ever since I got married, I have been involved in farming for 20 years; never I availed any government schemes but after CMSSS intervention only I come to realise that we can get Government subsidies without any difficulties". She has availed drip irrigation scheme with 100% subsidy. "When I went to avail this scheme only I became aware of the land documents like title deed, patta, chitta and adangal that we need to possess for our own land" she added. Now she is motivated to start farmers' cooperative for direct marketing. "Farmers have the right to lead a dignified and quality life for all the sacrifices they do," she said. The farmers are working towards a movement wherein they want the decision making power to fix the rate for their produce so that the fair price will lead towards betterment.