Since the Ashakiranam Cancer Care Campaign was launched in Kerala, people from different sections of the society flocked in to support this cause. Whilst it is undoubtedly a game changer, the support in terms of volunteering come in many flavors and there are many lessons we can learn from it.
This is precisely the reason that during the coordination meeting of Tamil Nadu Southern cluster programme (Health and Wellbeing) on March 14, 2018, the directors and project managers unanimously proposed for an exposure visit to Ashakiranam programme. Since all the Diocesan Social Service Societies are taking Cancer Care Campaign as a priority, it was thought to be an opportunity that will open new ideas. Accordingly, the 2 days exposure visit was organised on April 10-11, 2018.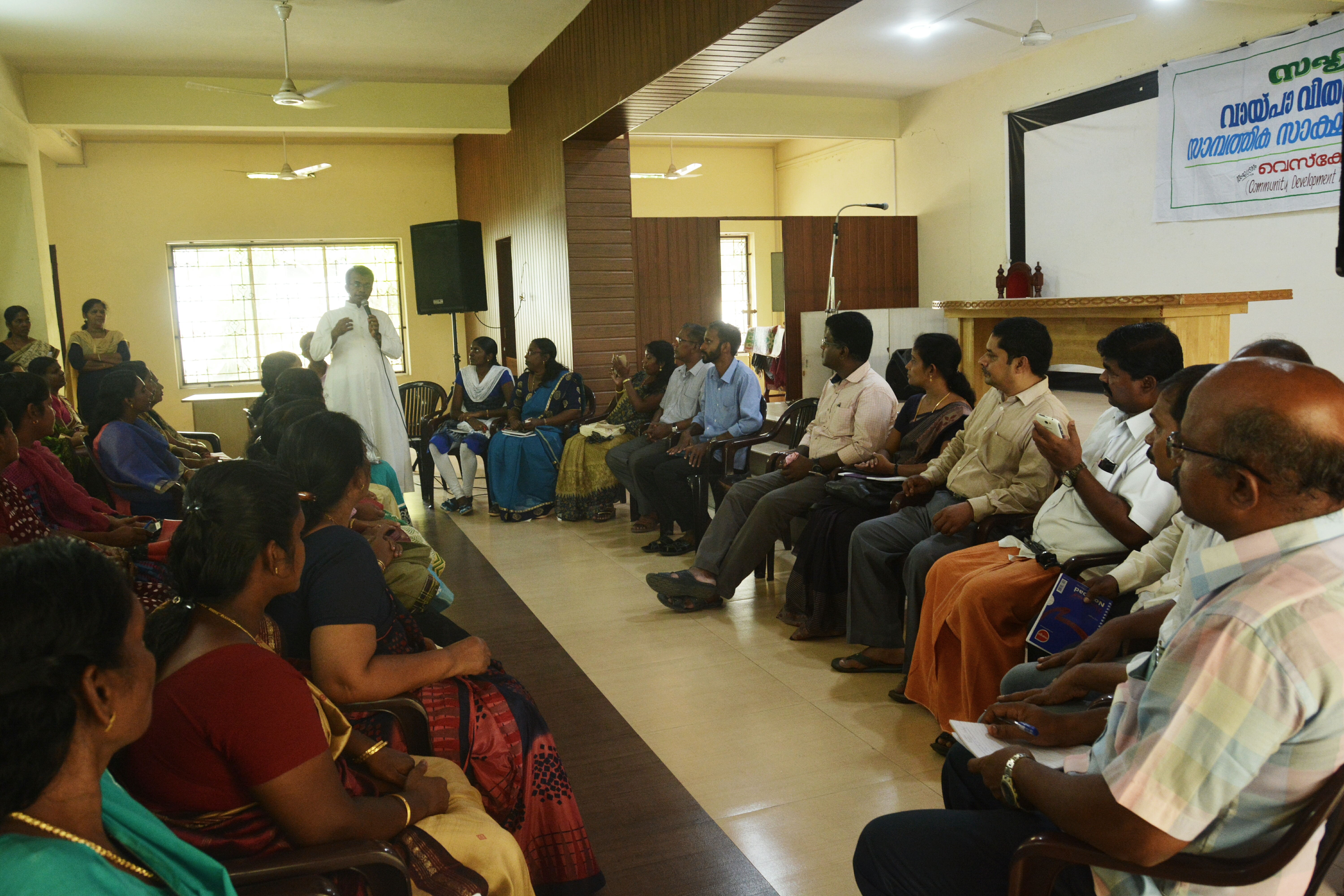 "Ashakiranam Campaign follow local resource-based approach while creating awareness on cancer prevention, we also treat the pre-existing diseases," said Fr. Paul Cherupilly, Welfare Society Ernakulam (WSE) Director. He explained about the social security measures and how volunteers are trained by doctors. He insisted that likeminded people and institutions need to come together to address the issue of cancer. He explained how WSE is working in close coordination with Regional Cancer Centre, Trivandrum. "When I come for group meetings, I forget my problems and I thank my children who introduced me to this group," said Annakutty, a 72-year cancer winner who is exceptionally included in the Udhaya group.
"We have prepared 10 commandments for prevention of cancer," says Fr. Sebastian kochupurakkal, Director of HIDS. "We distribute them through pamphlets in different parishes and schools which are our greatest strengths. Though our area is communally sensitive, our health mission is welcomed by all" informed Fr. Sebastian. For this media, relationship plays a crucial role. We maintain transparency and inform our donors about the utilisation of their contribution to the mentioned cause. This practice has increased our credibility and last year alone we were able to mobilise more than Rs. 24,00,000/-. He said that we are able to change the food habits of children by encouraging them to avoid fast food and maida (wheat flour) products. They are also involved in agricultural field work. People also have started to grow their own food and we have distributed organic seeds to 12419 families. Natural Resources Management, Environmental protection, Local Resources Mobilisation and Volunteers Engagement Plan are key factors for the cancer campaign.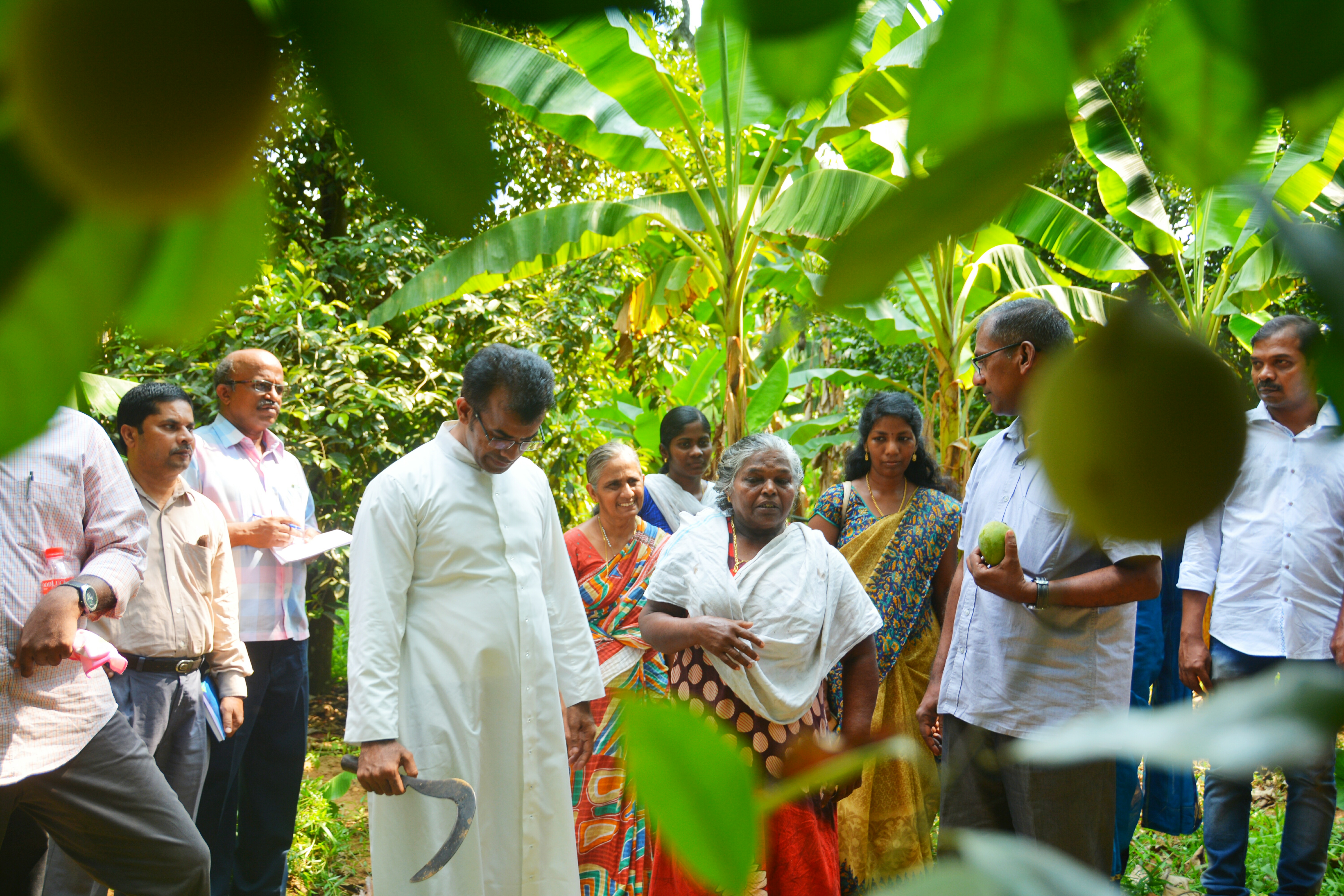 "I learned a lot from the village visits. The volunteers are inspiring. WSE model in promoting organic farming food for fighting against cancer and Highrange Development Society (HDS) community-based health care can be replicated in our field area" said Fr.John Michael Raj, the Director of KIDSSS, Kuzhithurai. His Project officer, Seline Sheeba was emotional when she expressed that  "I was impressed by the palliative care given by HDS staff. I could experience their inner peace of mind and dedication. They are gifts to HDS. They replicate Mother Theresa's mission".
Sheeba of KKSSS, Thuckalay expressed that to sustain volunteerism we should create passion and graceful working atmosphere, promote team spirit and involve human resources for creating positive impacts in sync with the community.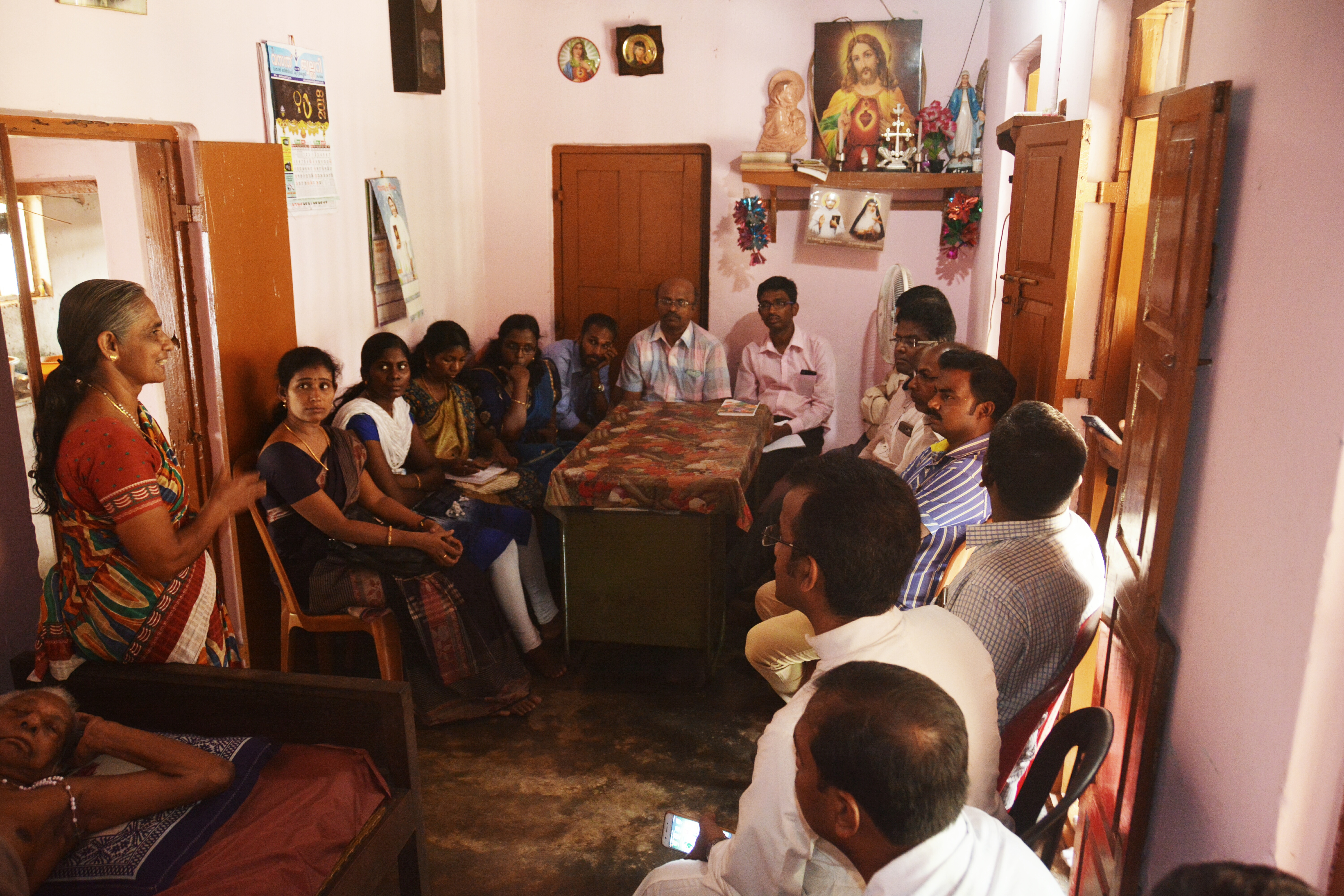 The health register maintained by volunteers shows the closer accompaniment of dedicated volunteers. More than addressing the physical sufferings, one could experience the joy of volunteers when they said that the ailing patients eagerly wait for the due date to meet them, talk to them and feel relaxed. Their visits have brought solace to the ailing cancer patients and their family members are motivated to take due care of the ailing family members. "This is spirituality in practice" observed Dr. John Arokiaraj, Caritas Zonal Manager – South who co-ordinated this immersion programme for knowledge sharing and mutual learning.
A total of 16 persons participated in this insightful immersion programme which was coordinated by programme officers Siby, Amal, and Abeesh with the Directors and Staff of Welfare Society Ernakulam (WSE) and Highrange Development Society (HDS), Idukki.