Caritas India has been responding to various disasters and emergencies in India. One of the main sectoral responses which is considered during emergency relief is the WaSH intervention.
To understand the concept of WaSH components during Need Assessment and Humanitarian response, Caritas India has organized two days orientation for her partners in  Assam including Women Development Centre (WDC), Guwahati Gana Seva Society (GGSS), Seva Kendra Silchar (SKS)and Seva Kendra Dibrugarh (SKD)on WaSH from days September 25-26, 2017.  The orientation was facilitated by Redr India, a humanitarian organization that builds the capacities of response organization. 24 participants including Peach Volunteers and Animators of recently flood affected areas of Assam participated in the learning platform.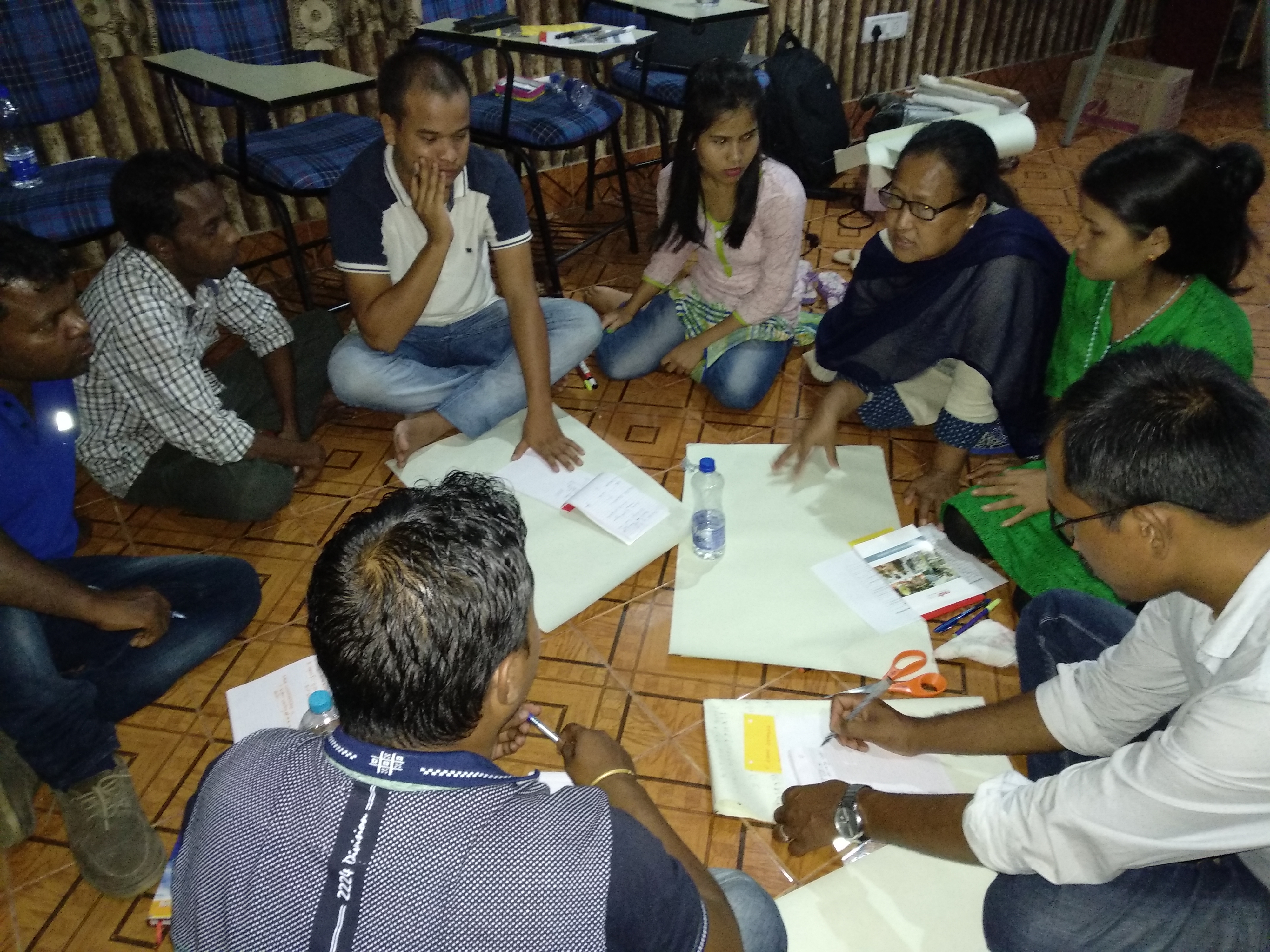 The training emphasized on the introduction and relevance of WaSH in humanitarian response and its different components i.e Water, Sanitation and Hygiene promotion.
Under Water- Source of water, quality of water and various methods of water testing were elaborated.  Under sanitation various practices of defecation of Excreta or human faeces, solid waste and its impact on health, Excreta Disposal in Emergencies: Sanitation Ladder, various models of toilets etc. were looked at. Under personal hygiene, six elements of hygiene were looked at namely Water supply, vector control, excreta disposal, Solid waste management, Drainage and Hygiene behavior.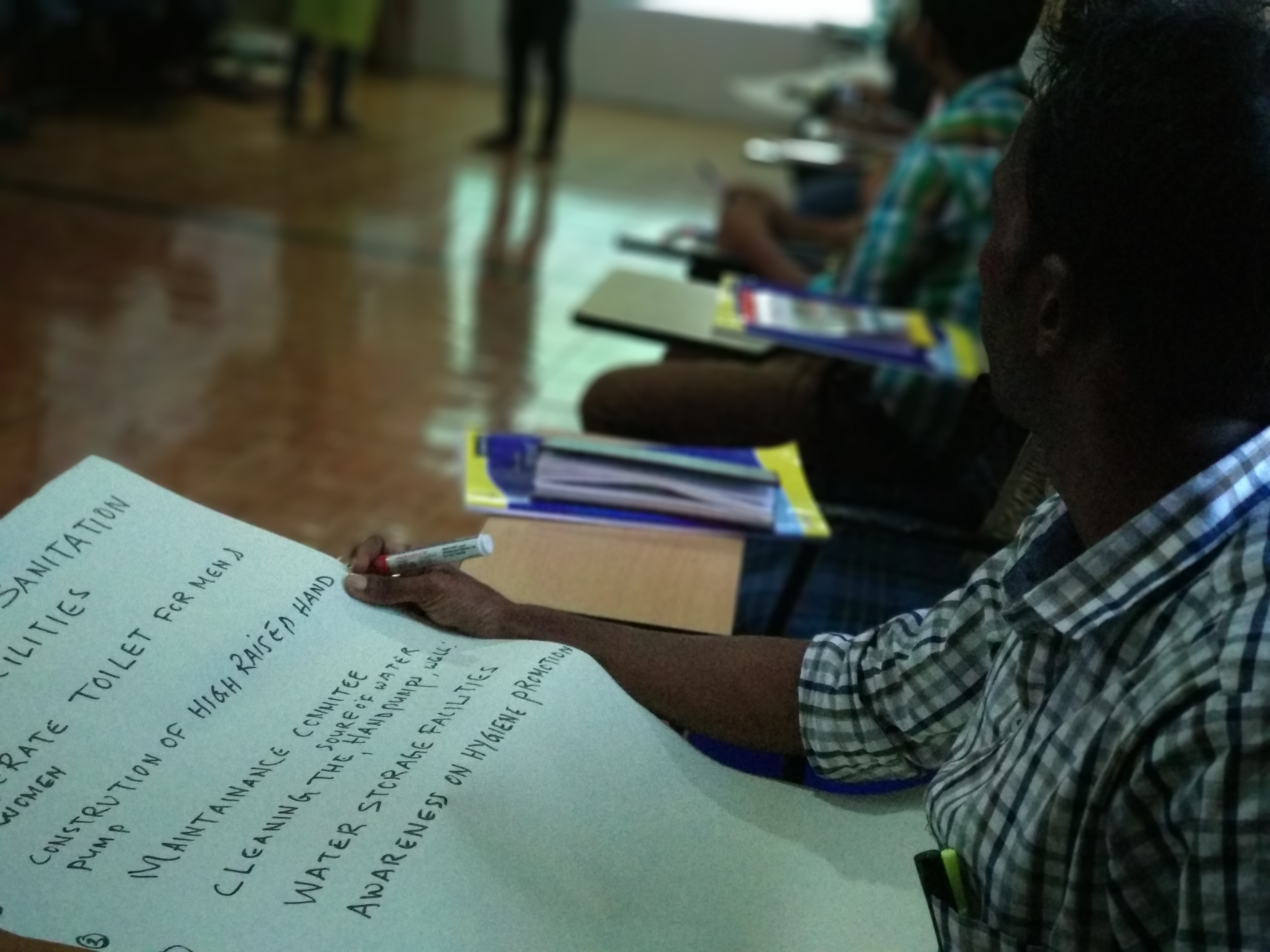 Sectorial (WaSH, Shelter and Food) linkages was also given due focus for better understanding. The facilitators dwelt on detailed elaboration of each component of WaSH.  One of the insights from the two days' orientation was household water treatment i.e. use of chlorination for water purification. The processes for testing, content of chorine required for water (depending on the condition of water). During emergency response one needs to keep in mind other sectors as these are all interlinked with WaSH sector. The clarity on Wash and its interlinkages with other sectors will help improve the quality of humanitarian response in any emergencies.