Reaching Nepal does not require many formalities, citizens from both countries can pass the international border by foot through several crossing points between India and Nepal. Thousands of people cross each other boundaries daily for different purposes.
Rupiyadiha is one such crossing point in Bahraich District in the state of Uttar Pradesh in India. The town looks very common with dusty roads, rickshaws and clogged market, but it holds a very significant point in terms of human trafficking. It is one of the routes between India and Nepal used for trafficking of persons for domestic work, labour, sex trade and traveling to Gulf countries.
Caritas India through 'Swaraksha' Cross border Anti-Human Trafficking programme is working in this area for the last 20 months. Supported by Scottish Catholic International Aid Fund (SCIAF), the programme focuses its intervention on prevention, protection, and partnership model with Developmental Association for Human Advancement (DEHAT) in Bahraich, Diocesan Social Work Society (DSWS) in Lucknow and Purvanchal Gramin Seva Samiti (PGSS) in Maharajganj Districts of Uttar Pradesh.
Since last December, Swaraksha programme has partnered with Shakti Samuha in Nepal, an NGO working to ensure the social justice for the victims of human trafficking to work on protection and prevention aspects of trafficking and migration. Shakti Samuha has set up a shelter home in Nepalgunj (Banke district headquarter, Nepal) for the rescued victims of trafficking for safe repatriation.
Caritas India programme staff visited Shakti Samuha in Nepal to interact and ensure safe implementation of the programme and meet the stakeholder across the border to understand the action plan, target communities, and shelter homes. In Shakti Samuha, six staff are exclusively working on the Anti-Human Trafficking programme. They have set up a nine-bedded shelter home at Banke District for rescued victims of trafficking. The organisation has taken consent from Govt. Departments to work in Banke District and to build a rapport with the Govt. machinery to work together for the programme.
The Caritas India team met the Chief Development Officer, Shri Madan Bhujal of Banke District in Nepal and gave an overview of Caritas India's work, its thematic operations, reach, structure and partnership.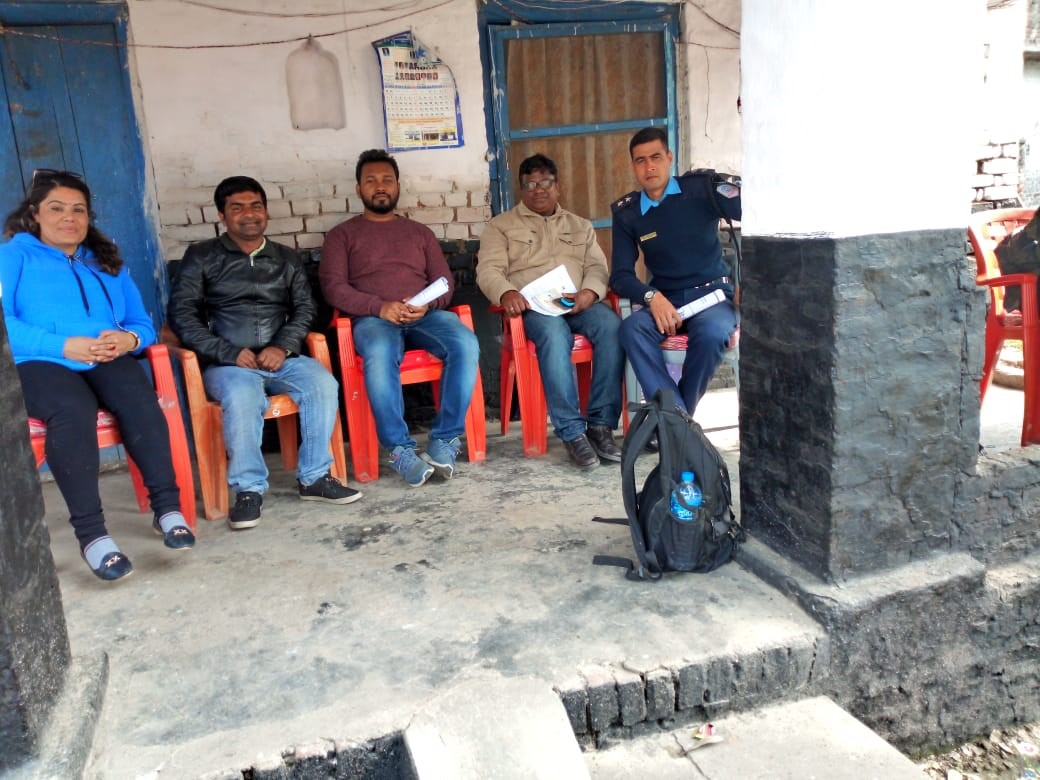 In a separate meeting with Shri Karam Koirala, Inspector Nepal Intelligence, Banke District (Nepal) shared about their partnership and networking which helps in carrying out rescue and repatriation operations. He also shared about the legal challenges involved in both countries and the involvement of civil society/ NGOs for improving the trafficking situation.
Smt. Shyama Kumari Paija from Nepal women Cell Police Officer, Banke District (Nepal) shared her experience of working with Shakti Samuh, their engagement with victims of trafficking or survivors especially women and children, challenges involved in the repatriation of the victims/survivors.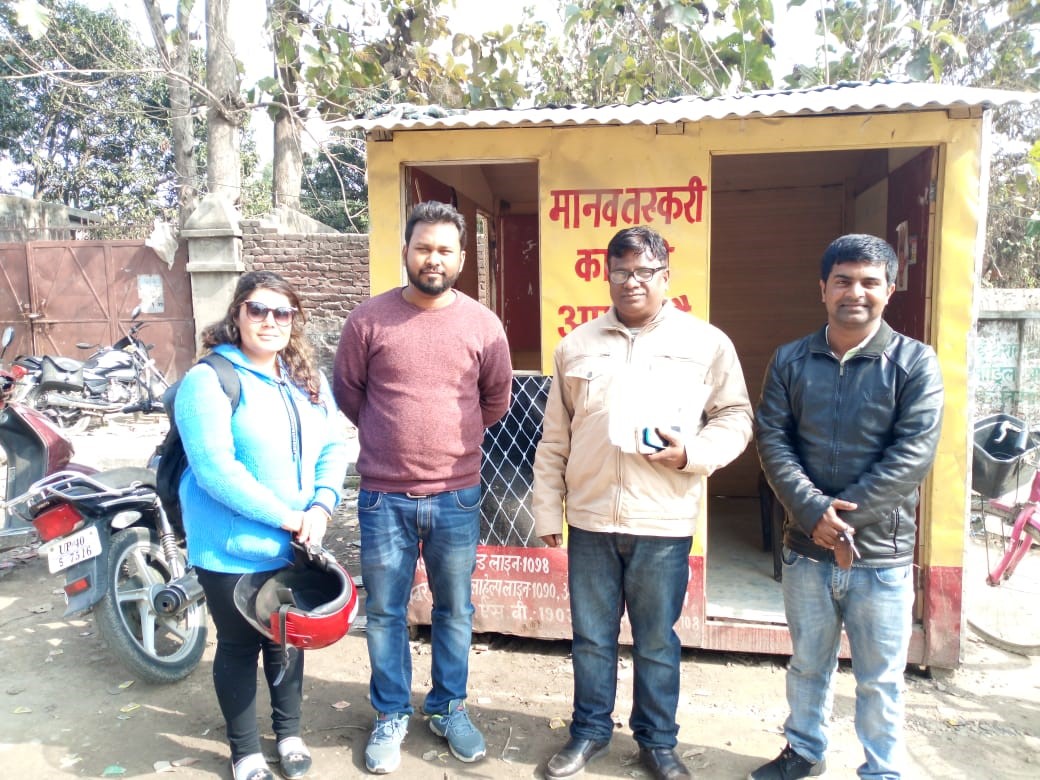 NGOs like Tiny hand, KI Nepal & Maiti Nepal operating interception booths at Indo-Nepal Border shared about their primary responsibilities, engagement, and coordination with other NGOs in the area including the Indian counterparts.
Caritas India team also visited Kausalya Nagar village under Kolpur Palika and met two women SHG Shakti Sahara & Shakti Sahyogi. Most of the women in these groups are survivors of trafficking who at once were trafficked to Gulf Countries (UAE, Qatar) for domestic work. They shared their stories of abuse like less payment, physical and sexual abuse, long working hours, etc. They shared their story of rescue or escape.  They shared that the common route used at their time was through India but the return route was direct via Kathmandu. Now, these women are working at their homes through the support of SHGs formed by Shakti Samuh. They are now more aware alert on the trafficking issues and discourage un-safe migration as cannot stop it.
After the approval of Government Authorities, Shakti Samuha will officially launch the 'Swaraksha' programme in March at Nepal. Following the prevention and protection approach, they will be focussing on livelihood through Income Generation Programmes and linkages with Government Schemes for accessing rights and entitlements. Caritas India team suggested that greater coordination would be required among six NGOs working in Nepal for successful implementation of the programme.