The Five day review meeting workshop began on 6th to 10th November, 2019 in Bangkok. The meeting was represented by members from Caritas in Austria, Asia,  Nepal, Pakistan and Bangladesh. The purpose of the meeting was to take stock of the program progress and how each country is placed. Each country shared their experiences and the challenges related to OFAR and Field Trials.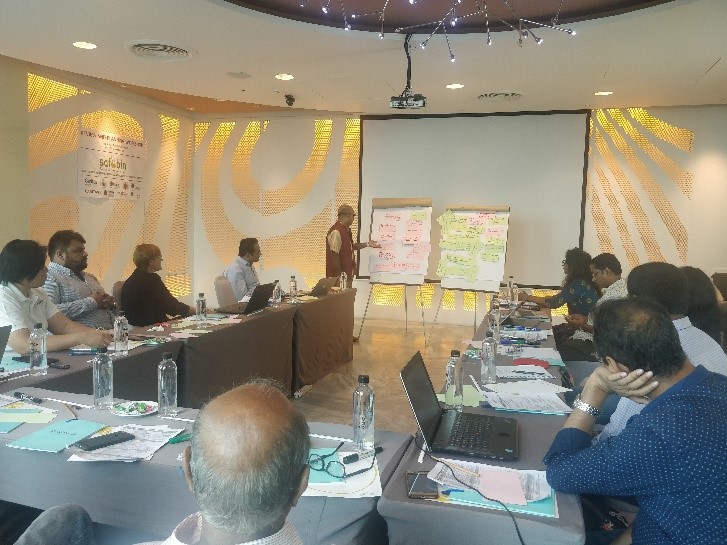 Taking cues and learnings from the presentations, there was reflection on the budget and the Log Frame. With reduction in the fund scenario, there was an internal reflection of revising the log frame and the budget. There was extensive deliberation and discussion before arriving to some common principles based on which LFA will be based. Members were divided into group to revisit and refine the outcome and output level statements. Indicators and activities were clustered in order to keep the essence of the program. The main outcome that was finally envisaged from the major deliberations was around increase in the income and on food security. Mr. Pranab Choudhury, the technical consultant to this program of SAFBIN spent a day discussing about the monitoring systems, OFAR, Value Chain and Fund Mobilization.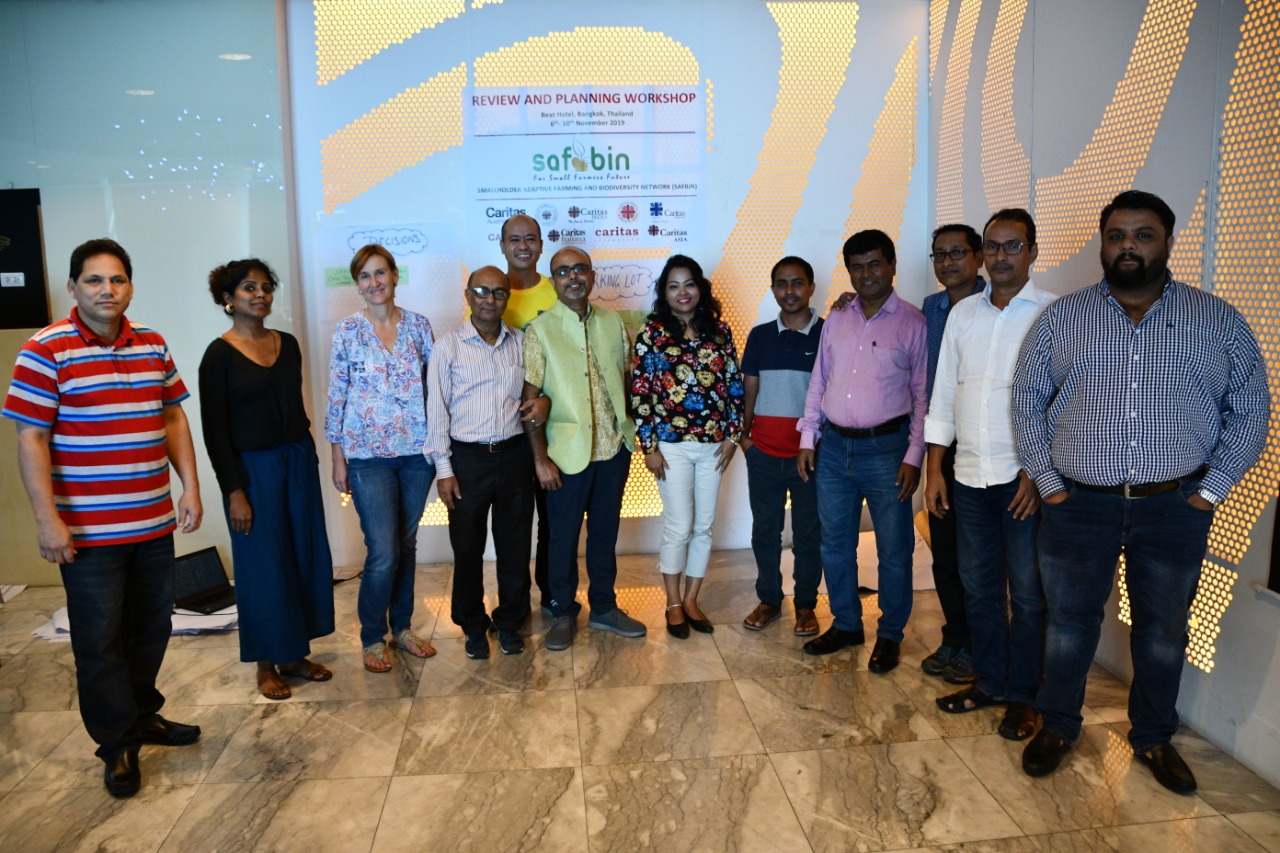 The meeting concluded with a lot of recommendations as a way forward and major decisions with timelines to make the program more effective on the ground.