Undulating topography could not stop people of Peera village to resolve their acute water shortage in the village. The village is surrounded by rocky hills on two sides and water used to runoff from the village leaving the people high and dry.
Most of the people from the village seek livelihood at the big cities like Mumbai, Surat, Delhi, Jammu, Kashmir etc. and the rest indulge themselves in the nearby farm land. A small fraction of people does farming in their small piece of land or engaged in poultry for their livelihood.
Peera is part of Water and Agriculture Resilience Mission program village under Chattarpur District of Madhya Pradesh. The program caters to 150 families of Adivasi (tribal) community dependent on casual labour for their livelihood.
Samaritan Social Service Society, partner of Caritas India identified water scarcity as the main problem. To resolve the issue Self Help Group, Farmers Club and Paani Mitr groups were formed and given awareness on Water Security and Water Governance.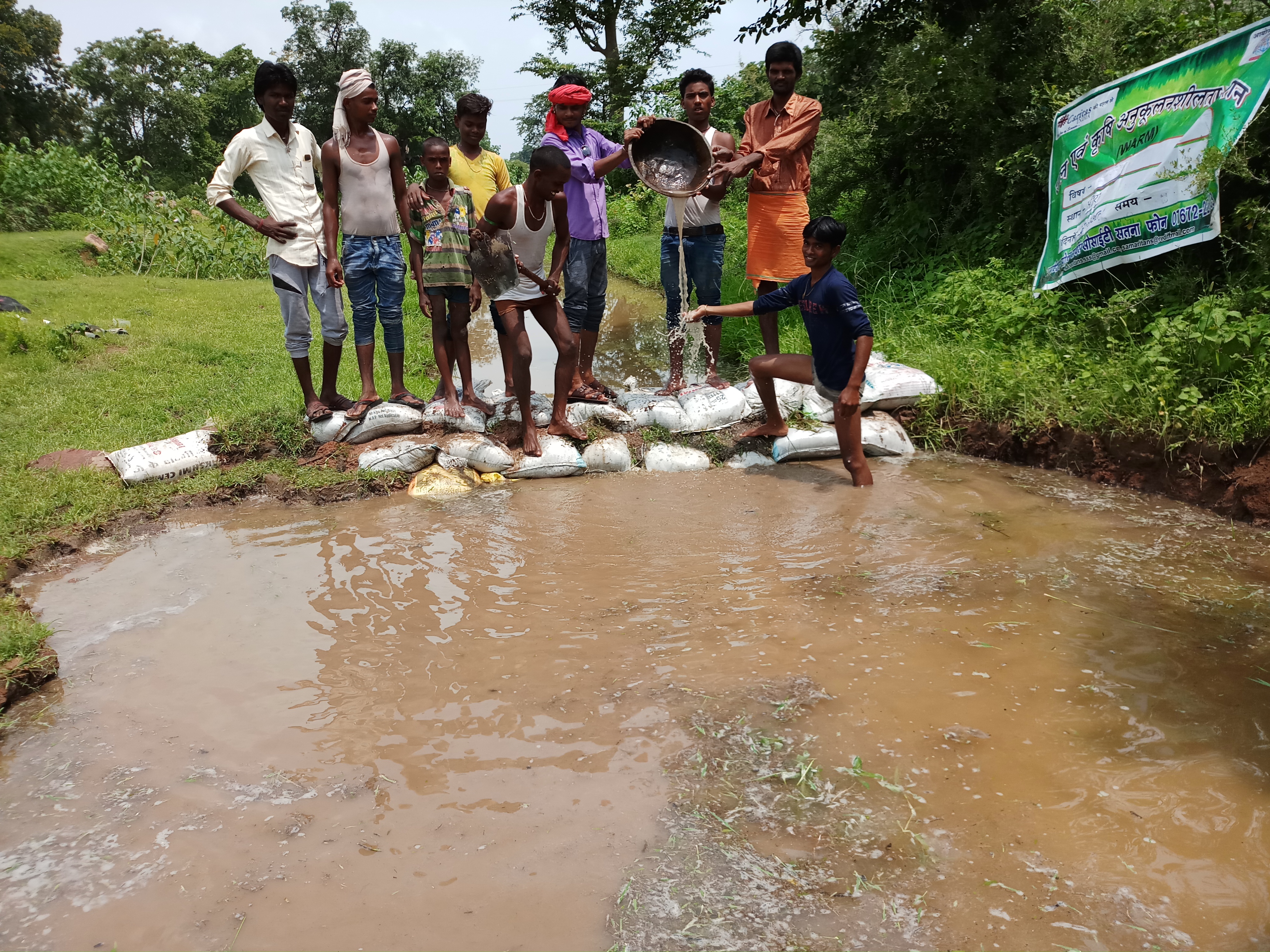 The Samaritan team suggested to stop the running off water from the streams in the village by using Bori Bandhan which helps in recharging the ground water level. Members from Farmers Club and Pani Mitr constructed Bori Bandhan with 60 to 80 sacs of sand near the stream at three different spots and they also take special interest in maintaining the same especially when there is more run off water.
Additionally, they had started cleaning and deepening of open well which was used by half of the village. A soak pit was also constructed to slowly soak water into the ground.
Community cheers as the ground water level was raised from 5 feet to 25 feet and they have enough water in two of their open wells for their poultry farm, dairying and domestic use. Now, five farmers are practicing agriculture, 95 families are engaged in poultry farming and around 40 families have cattle for dairying.
Apart from bori bandhan, people are engaged in the construction of soak pits, stone bunds, farm bunding, construction of trenches and organizing people for promotion of traditional farming. In future, the community has plans to construct a few more bori bandahan and soak pits in the stream and nearby areas.