Caritas India was part of a week-long training on ICT4D in Bangkok, Thailand organised from 22nd to 26th October 2018. The training saw members from Mongolia, Indonesia, Myanmar, Philippines, Nepal, Bangladesh and Austria come together to learn about the importance of information, communication and technology in the field of emergencies and development under the European-Asian partnership for building capacities in Humanitarian Action II (PEACH-2) programme. The training was organised by Caritas Austria and facilitated by Mr. Jeffery Jose of Catholic Relief Services.
The EU Aid Volunteer Initiative supports strengthening the Humanitarian system and the capacity of Humanitarian organizations and local responders to be more effective and principled in the delivery of Humanitarian assistance. European standards on the management of volunteers by Humanitarian organizations have been developed in the context of this initiative. The envisaged goal of the PEACH-2 project is to contribute to the organizational and technical capacities of Caritas organizations in Asia to widen their effectiveness and efficiency in humanitarian aid and volunteer management. In the first installment of the project basic trainings on Volunteer Management, Core Humanitarian Standards, Sphere Standards and Cash Transfer programme was delivered and then re-echoed nationally in the member countries.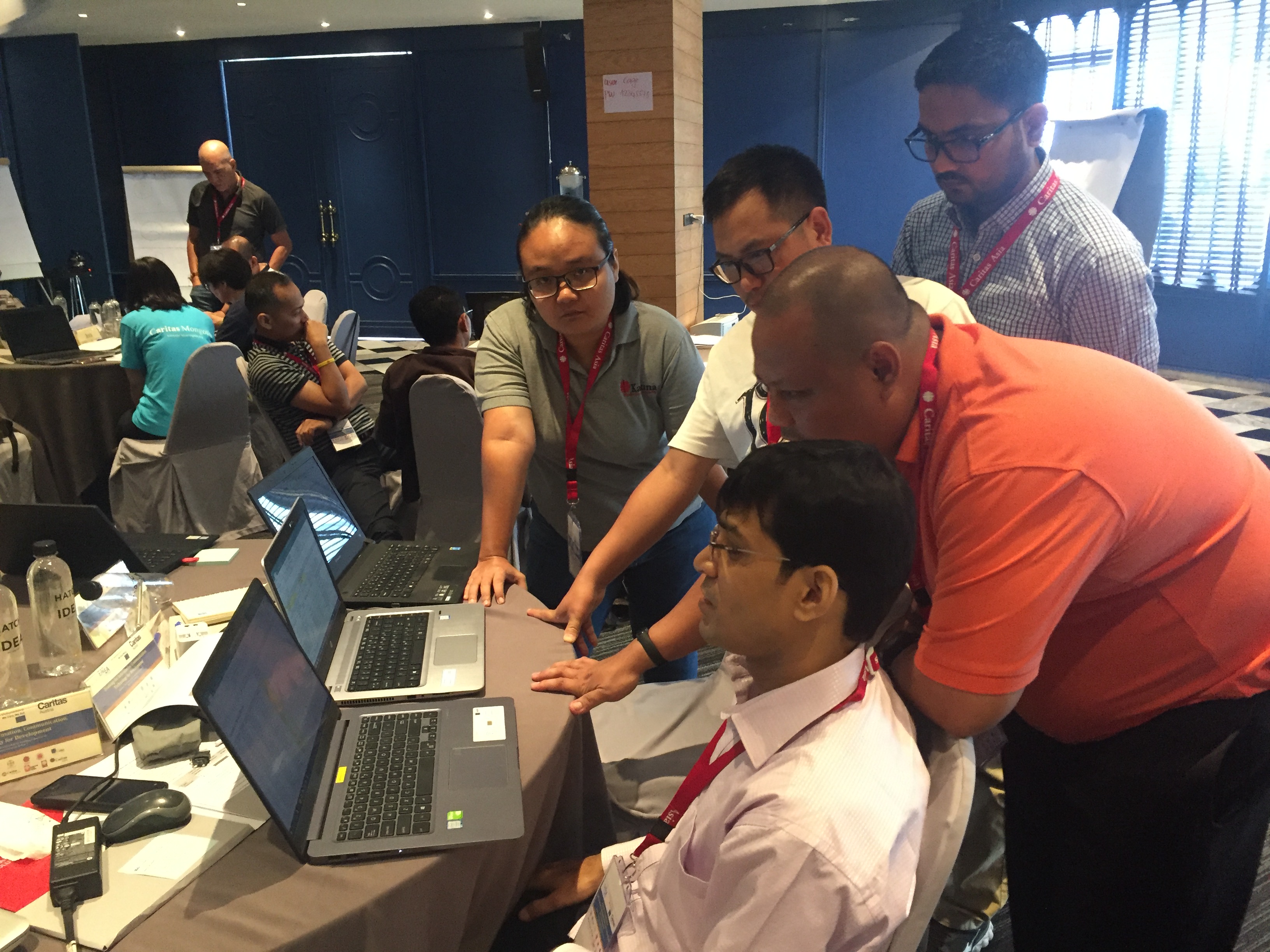 The second installment of the programme focuses on more advanced trainings such as ICT4D, advanced Volunteer Management, Volunteer Database management etc. This training covered the importance of ICT4D, the planning process, roll out phase, and the use of CommCare. CommCare is an ICT4D solution that allows the user to create surveys and manage cases in development programmes, which can be downloaded on Android smartphones as mobile applications. The participants learned how to create surveys on Commcare and download them to their smartphones.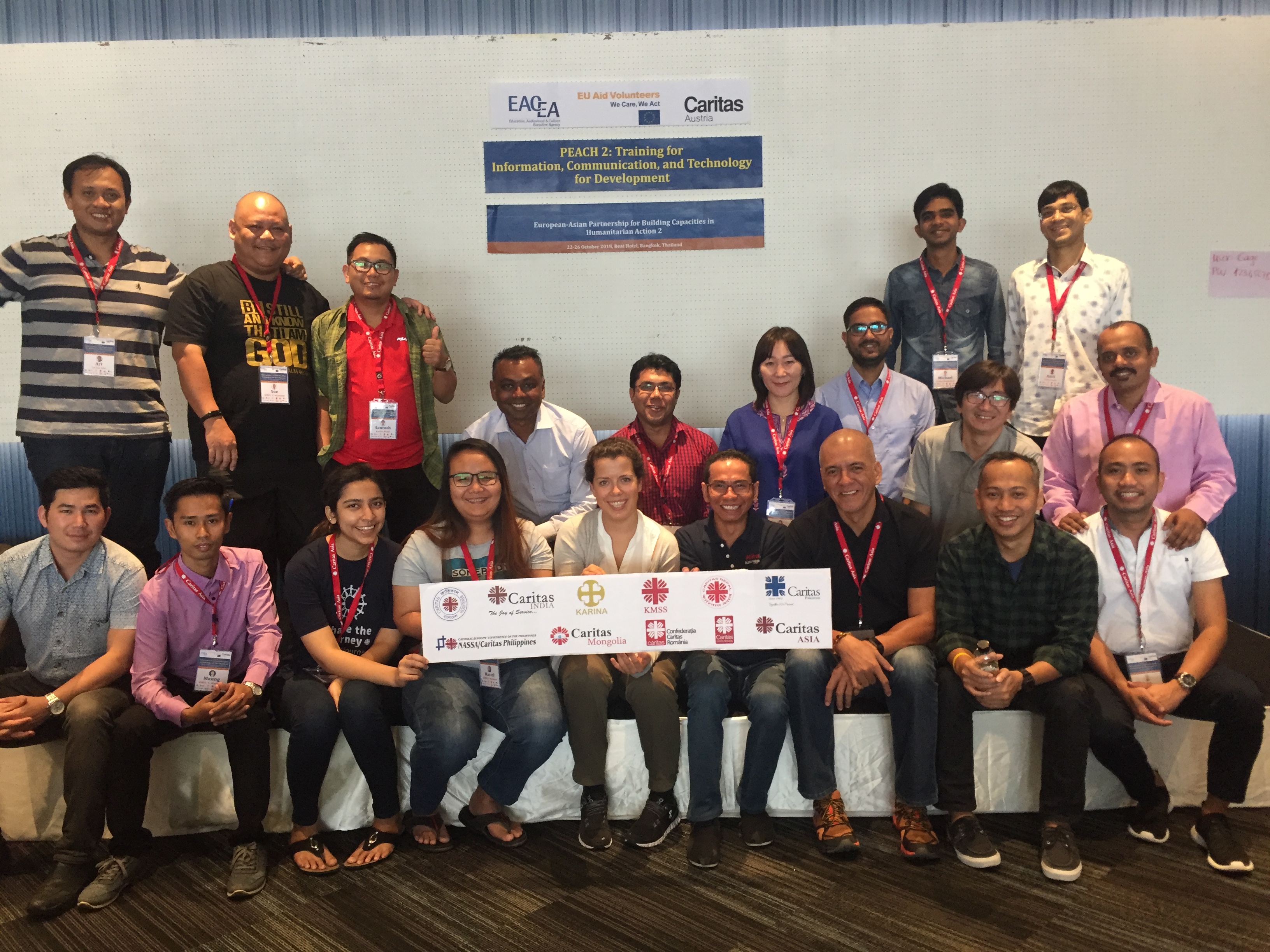 In recent times, ICT4D has gained momentum and is being used widely across different development programmes for conducting assessments and managing cases on mobile devices. This not only saves time in the collection of data, analysis, and reporting but also saves enormous amounts of paperwork that is usually required in the process. It also gives the enumerator a sense of ownership over the device and motivates them to work harder in the field.
In the recent Kerala floods, Caritas India has also dabbled into the world of ICT4D and made use of mobile app-based assessment forms for Post Distribution Monitoring. What would normally take up to more than a week, with data collection, data entry, analysis, and reporting was completed in a span of 5 days covering a population of over 400 beneficiaries. Caritas India is now planning to scale up these ICT4D solutions across different programmes in the next 5 years.