Nearly 165 students and teachers, from the local schools, together with policemen gathered on 22 November, at Pul Bazar Police station, Darjeeling, to be part of the awareness initiative organised by the district Police. Tej Kumar Thapa, Child Protection Officer with ADDSSS, of a child rights programme of Caritas India in the hills, was invited to be the resource person for the session.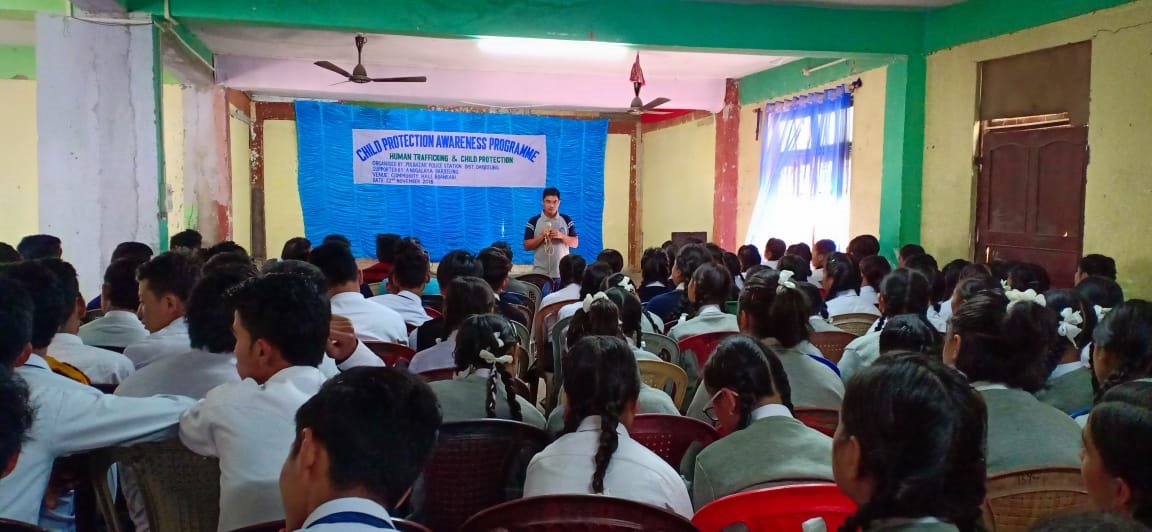 Tez addressed the audience on various risks and threats that surround children of the hill, common being physical and sexual abuse, unsafe migration and trafficking owing to lack of livelihood options except the tea gardens. He also shed light on the tactics being employed by traffickers, in the light of growing social awareness and system's vigilance. These included the misuse of social media and technology as tools for luring the vulnerable and at-risk people, mostly under the age of 18 years. Guidance on staying alert was shared, with examples from real life cases intervened in by ADDSSS with the help of local police, for encouraging and responding to queries from the audience. Saptrishi High School, Vidhya Jyoti Higher Secondary School, and Vidhya Sagar Higher Secondary School were part of the orientation.
It is noteworthy to mention that the Government of West Bengal initiated the unique concept of recruiting Civic Police Volunteers into the formal law and order system. Ever since the initiative crytallised, ADDSSS and Bal Suraksha Abhiyan (BSA) with Caritas India have been engaged by district police in training and sensitising them on Child rights and Child Protection. Over 200 Civil Police Volunteers have been trained in Gorubathan block alone of Kalimpong that has been conferred the status of a district lately. All these initiatives are part of Caritas India' Child Rights programme, supported by Caritas Germany, since 2013 in North Bengal, and has resulted in creation of child labour-free shops, panchayats; and child friendly police stations.