Little Viraat, who lives in a remote village of Maidarani in the Khalwa Block of Maharashtra, infamous for malnutrition deaths of children in the State. Viraat bears all the signs of MAM – drastic weight loss, weakness, and lethargy.
During one of the weighting festivals, NHW confirmed that the child is in the moderate category Moderate acute malnutrition (MAM). It is a health status also known as wasting and is defined by a weight-for-height indicator or by a mid-upper arm circumference (MUAC) to assess the nutrition status of children.
Viraat's parents work as a daily-wage labourer in farmland and not able to give proper care to the children which resulted in drastic health deterioration. The income is not enough to provide a balanced diet to all the three children in the family.
Sabal programme worker immediately counseled the Sunita, mother of Viraat about the health condition of the child and explained about the moderate malnutrition. The worker explained the MAM and its related consequences to the mother. He also suggested for proper home-based care and feeding to improve the child's condition.
Addressing the issue of chronic malnutrition and hunger in the area, Caritas India Sabal programme is instrumental in promoting sanitation, health and natural resources through its food and nutrition programme. The sabal programme is continuously working with the community to identify and address malnutrition through public health facilities.
Concerned with Viraat's health, Sunita immediately re-enrolled Viraat in the Anganwadi services with the support of NHW and started learning about providing balanced food to the child. Sabal team helped her in setting up a nutrition garden and provided supplementary feed for the child, which was consciously provided to Viraat by his mother on a timely basis.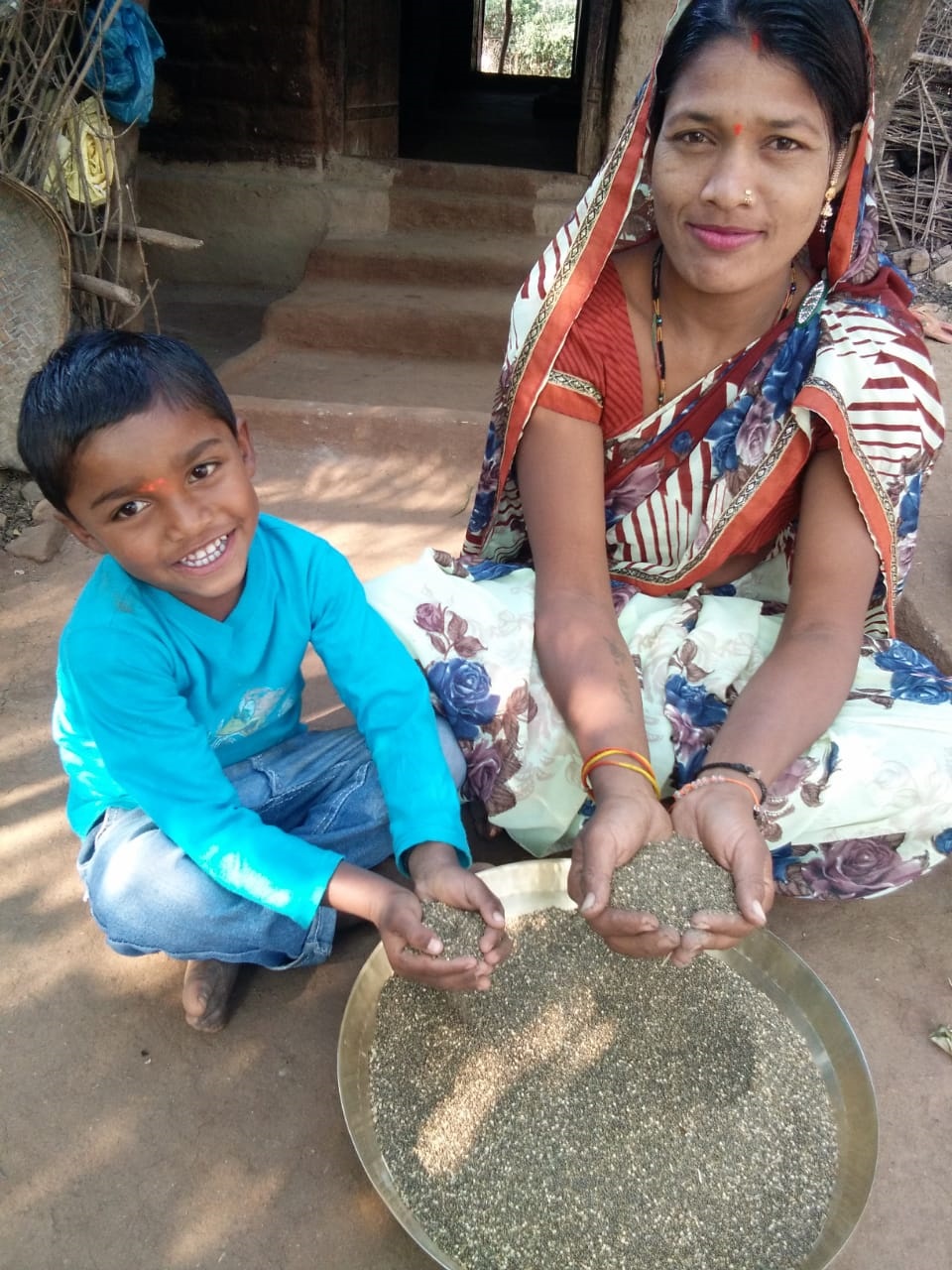 Sunita started regularly participating in the Sabal meetings and developed her understanding of effective childcare practices, the importance of cleanliness & hygiene and the benefits of diversified food intake on health. She learned the benefits of millets and how it can help to address malnutrition. Unable to cultivate millets for her family, the family received millets as food grains over other cereals as daily wages.
Over the subsequent period with proper diet, Viraat started recovering from the situation and started showing positive results.  "Our child is full of life now. Thanks to Sabal for helping me understand about nutritional values of millets and its impact on health. We don't have land so we cannot cultivate our own food. But we demand millet whenever we work on other's farmland", shares Sunita.