No human made barriers can withstand an indomitable spirit to transform oneself and the world. Who would understand these 'barriers' better than those who themselves have been made to suffer expulsions and dehumanization based on their caste status? It is only desirable and natural for the seed of discontent to produce fruits of human liberation and transformation over time. The Rishidev, Saday and Manjhi (RSM) communities under Caritas India's SUPOSHAN programme in Bihar rose to their rescue to transcend such barriers and reinforced their presence and strength as a collective voice.
Having learned about an upcmoning Measles and Rubella Vaccination camp on January 17, in a school in Bishwari Panchayat, block Gwalpara, in Madhepura district, RSM members headed with their children to the vaccination camp. Little did they know what hostility awaited them. The public blocked their way and stopped them from receiving the service, besides having maltreated them. This act was witnessed by the principal and abetted by his inaction under public pressure.
The RSM community members of SUPOSHAN programme decided to counter the unseemly treatment. They advanced to meet the Block Development Officer to report the incident, but not having found him in office, moved immediately to the Block Chief Officer's (BCO) workplace, without losing any time. They protested the incident and voiced their complaints to the BCO. The collective prevailed over the authority, resulting in immediate directions to the line officers to organise a vaccination camp at the RSM hamlets, together with the apology demanded of the school principal.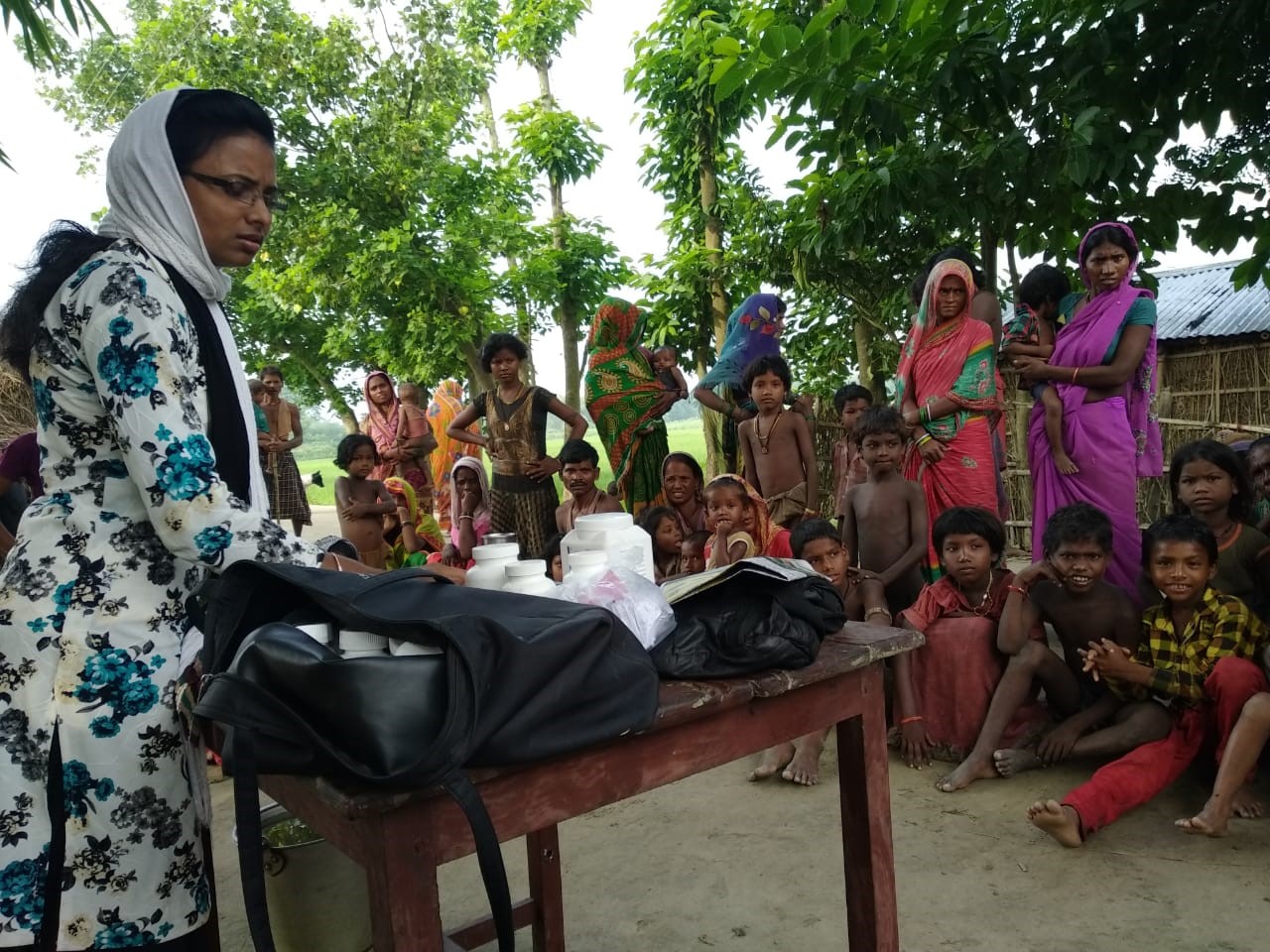 SUPOSHAN advocates for inclusion of Dalits and Mahadalits in mainstream public services than mere exclusive arrangements that were made at this instance. While such caste hostility especially by a public servant such as the school principal amounts to an offence under the SC and ST (Prevention of Atrocities) Act 1989, Amendment 2016, the decision to approach the concerned authority to voice out the discontent by the RSM community members itself was a bold step, as being enabled under SUPOSHAN.
Supported by Caritas Germany, SUPOSHAN- an Integrated Health, Nutrition and Empowerment of Dalits programme is operational in 45 hamlets of Saharsa, Madhepura and Araria districts of Bihar, since February 2018. The programme specifically works in Rishidev, Saday and Manjhi (RSM) communities by empowering them to access quality public services through empowering animation. Caritas India is implementing this programme with three partners, viz., Muzaffarpur Diocese Social Service Society, Purnia Diocese Social Service Centre and Prayas.