According to the Indian Council of Medical Research, the Cancer incidence rate in the country records over 10,00,000 new cases each year. The incidence of cancer in Telangana and Andhra Pradesh is ever increasing. From the years 2014 to 2018 the reported cases are 3,00,126 in Telangana and 4,32,262 in Andhra Pradesh. As per the official sources, there are 1 lakh cancer cases reported every year in Telangana. Mortality rates are also high with about 50 percent of cancer patients succumbing to the disease.
With lifestyle change, non-communicable diseases have emerged as a major health problem worldwide. After Cardiac diseases, Cancer has emerged as a second most important cause of morbidity and mortality in India. The present-day living conditions of polluted air, water, soil and consumption of toxic food, Diet and lifestyle are the major factors leading health disasters in India.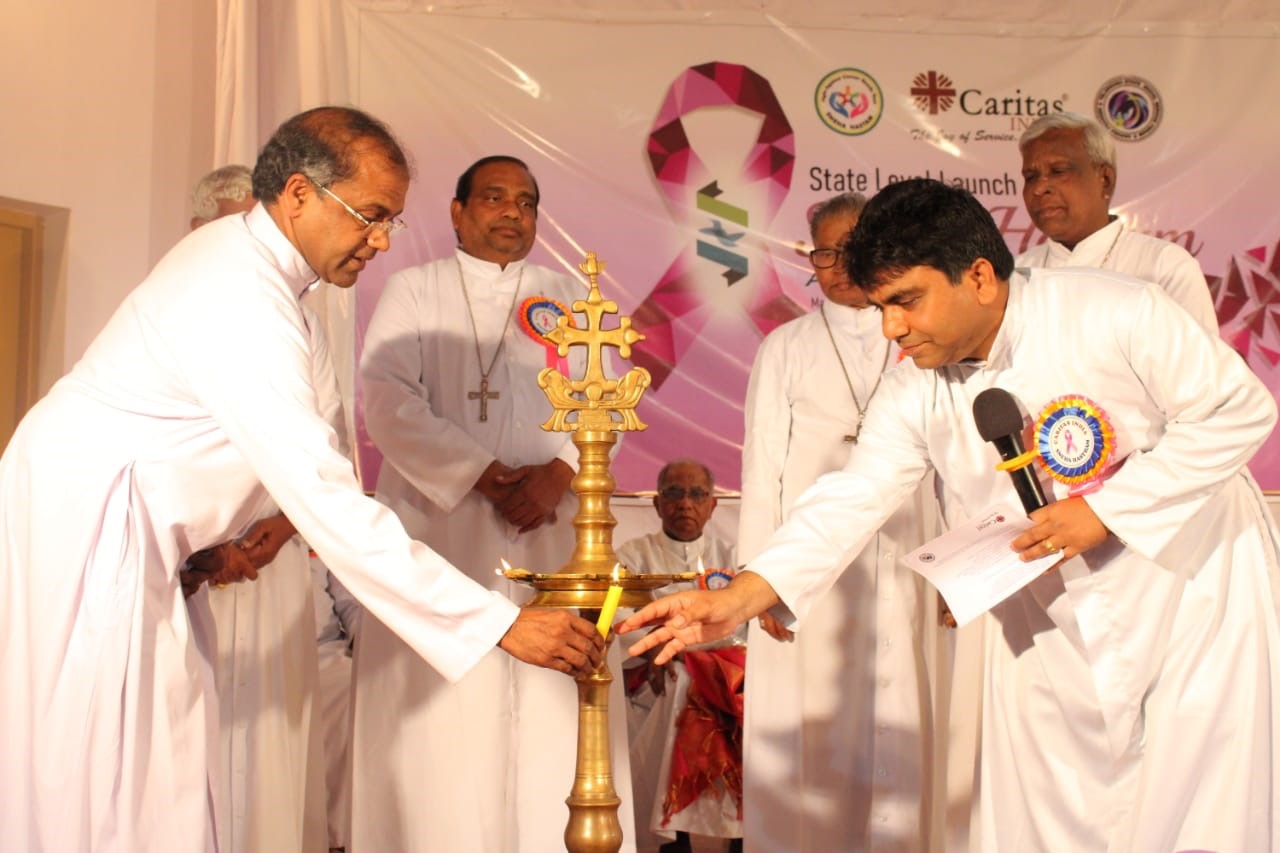 Realizing the health disasters in India, Caritas India has launched the cancer care campaign in Telangana and Andhra Pradesh. Caritas India has successfully implemented the 'Ashakiranam" cancer care campaign in Kerala in 2014 which is now extended to the other seven states. The mission named "SNEHAHSTHAM" is being implemented in a campaign mode in all the districts of Andhra Pradesh & Telangana States. This campaign is an evolving action led by compassion, which invites every person of goodwill, inspired by faith, motivated to be the harbingers of hope to all sections of the people.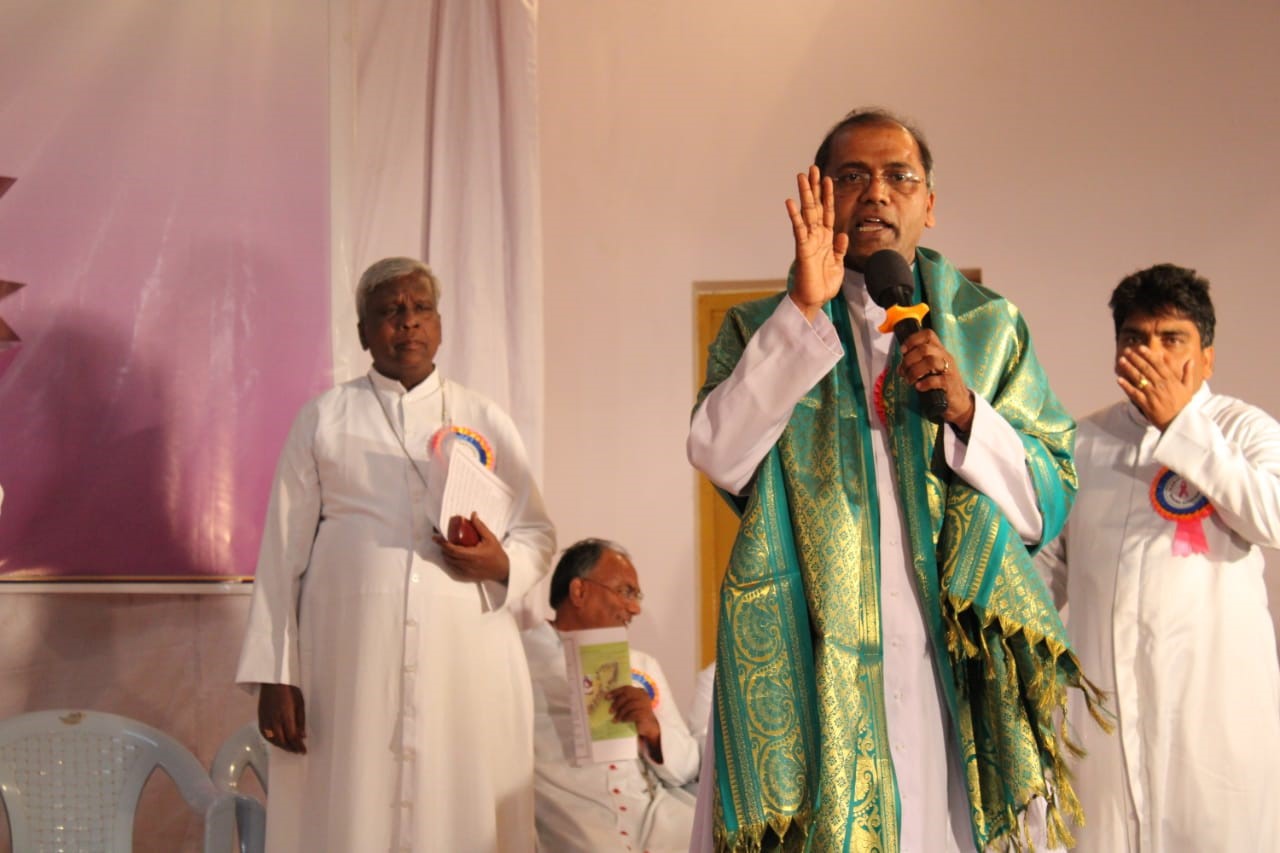 During Pre-launching Fr Paul, Executive Director of Caritas India congratulated the Andhra Pradesh Forum and mission leaders in the AP & Telangana states. He shared as to how a small child suffering from cancer in Kerala became the source of inspiration to start the Ashakiranam, a mission against cancer, which is been extended in 7 states. Now it is been named "Snehahastham" in AP &Teangana states. The program mostly aims of creating awareness, providing safe food, Supporting the sufferers and protecting the campaign resources.
Fr Mathew, Director CHAI congratulated and wished as the Snehahstham going to be a flagship program. Mrs. Mini Mathew IAS, Former Chief Secretary to Govt of AP & Telangana shared that 70% of income of the family is being spent on health. The family structure is changed from a combined family to a nuclear family and there are lesser people to cater to the needs of patients in the family. Therefore, services of volunteers are required for emotional, psychological, physical and medical needs to the cancer patients in this campaign.
Mr. Mathew Kunnankal IAS, former secretary to Govt of Kerala urged people to do away with the social stigma of cancer and come forward to provide psychosocial care to the affected. Early detection of cancer could be helpful to treat cancer.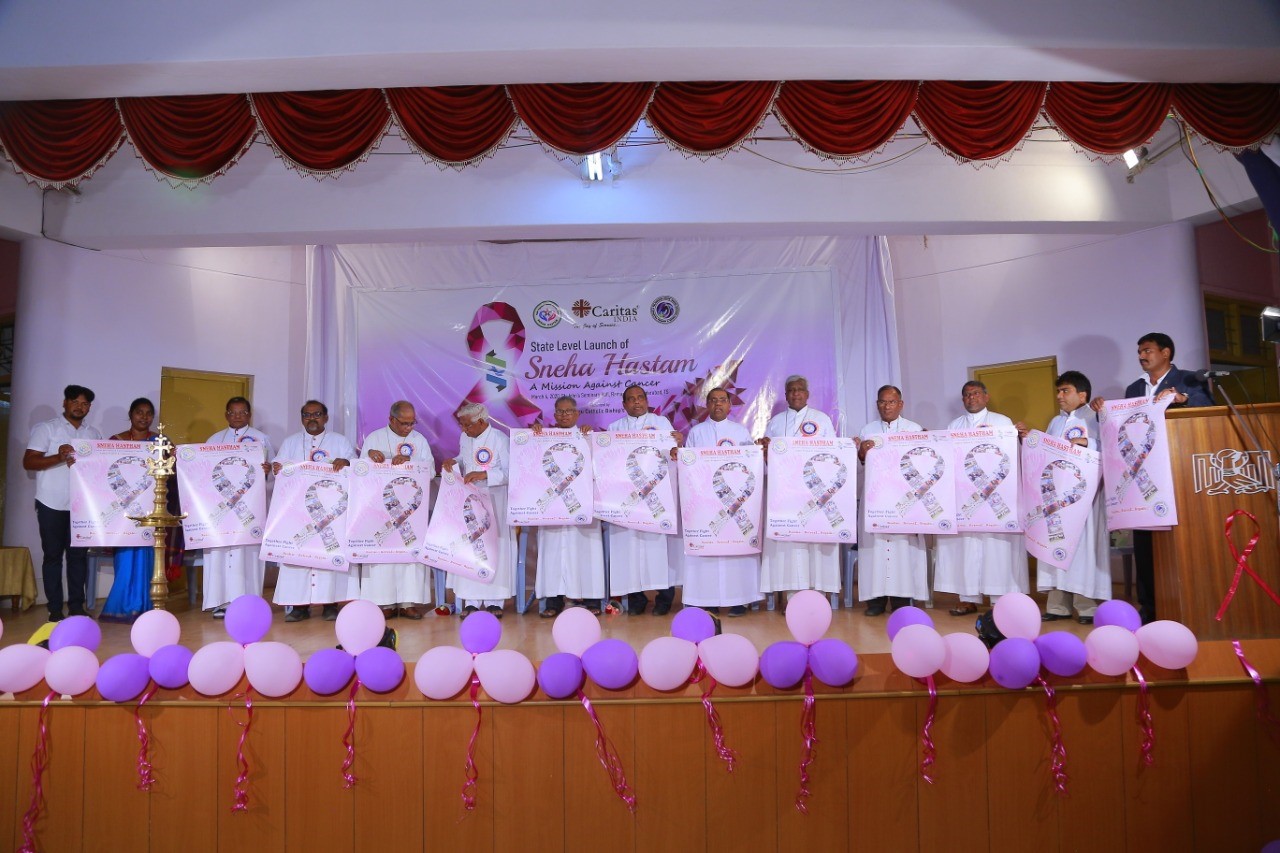 The Launching of Snehastham held with cordial wishes and blessings from Telegu Catholic Bishops' Council the Most Reverend Bishops of Telugu speaking states (TCBC). They patronized this National Movement.
Most. Rev. Thumma Bala, Arch Bishop of Hyderabad Diocese & President of TCBC Released the Brochure and shared that every person should be aware of cancer and early detection must be done. TCBC has considered cancer as a serious health problem and supports all activities which are being done against cancer in AP &Telangana.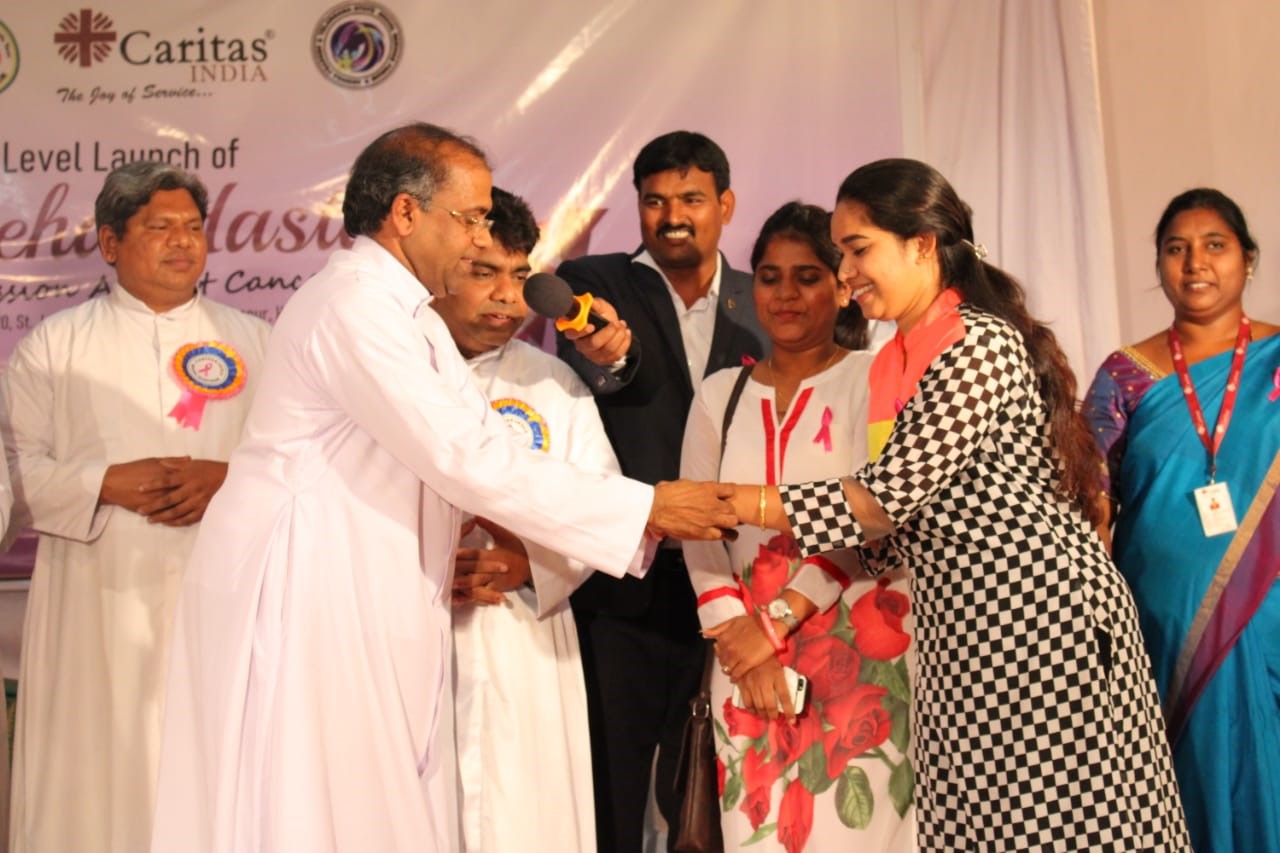 Most. Rev. Poola Anthony, Bishop of Kurnool & Chairman, AP&TS Forum Release of Poster and wished for the program success. Most. Rev. Mallavarapu Prakash, Arch Bishop of Visakhapatnam released the Sneha Hastham Logo. Father Paul felicitated the Rev Bishops and launched the Snehahstham Facebook page and tagged the Volunteers with wrist bands.
All Directors and Coordinators of Diocesan Social Services
Centers from AP &Telangana have participated in the program and made the event lively.
The representatives of CRI, Secretaries of TCBC commission, women group, NGO, Youth groups, Volunteers and other stakeholders attended the program.