Accounting for almost 46 per cent of Bihar's under-18 population, Bihar is home for 12% of country's 0-6-year child population (19.13 million). Of these, the percentage of Dalit children hovers around 17%. As per the Rapid Survey on Children 2013-14 (MoWCD) only 48.8% children aged 3-6 years were attending pre-school. 19.8% Dalit children were enrolled between Grades I to VIII (U-DISE 2015-16). The figures drop ominously for Musahar communities (derided as rat eaters) officially classified as one of the Mahadalit castes. Whilst separate official nutritional data is unavailable for this Mahadalit community, the consolidated data of the latest National Family Health Survey -4 (NFHS 4, 2015-16) doesn't leave much room for speculation either. Socio-economic deprivations and marginalization, notwithstanding caste discrimination and social exclusion have disproportionately affected the community's access to public entitlement.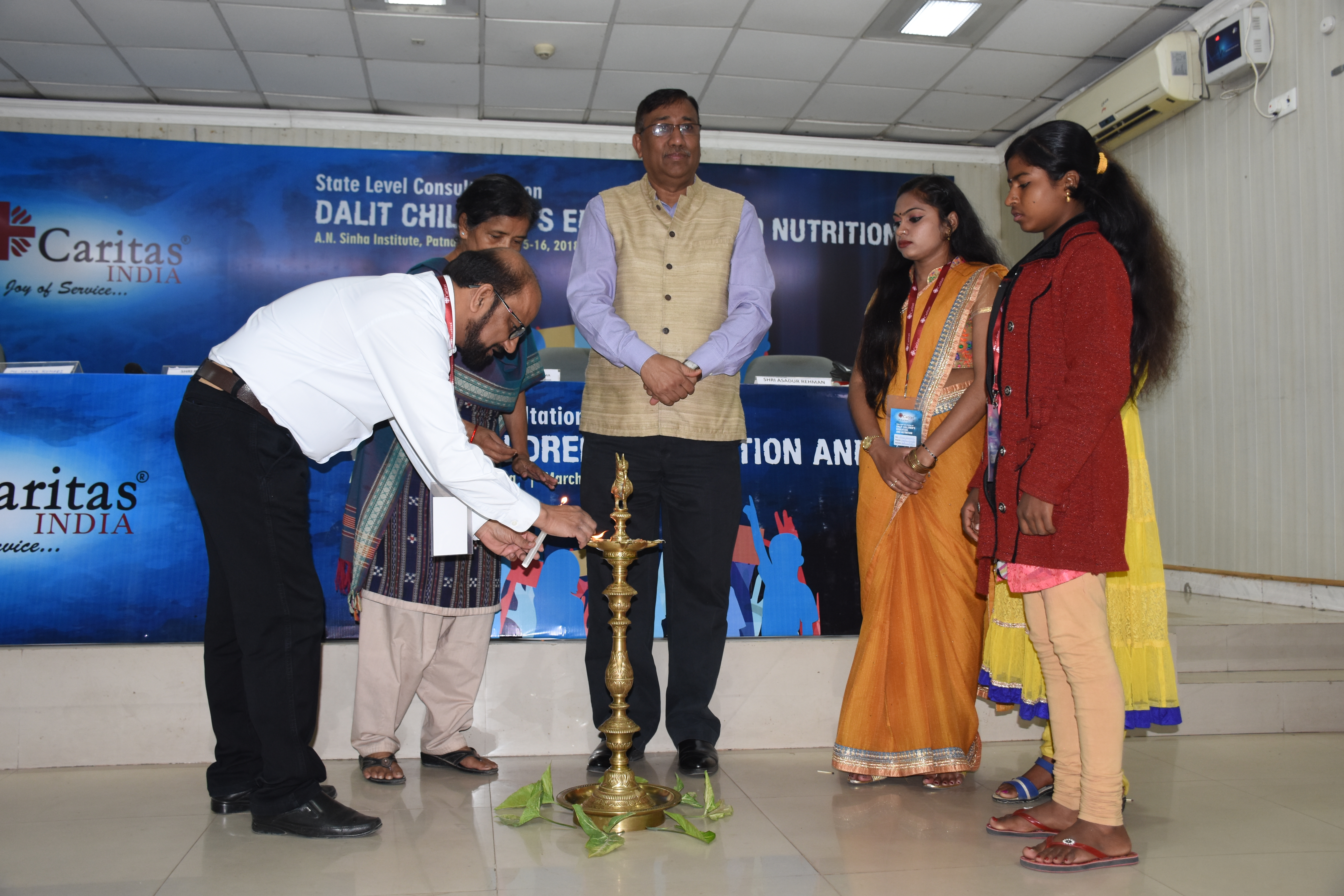 Against this backdrop, and premised on the education and nutrition-focused intervention called ROSHNI, with children from Mahadalit (Rishidev, Saday and Manjhi) communities in Purnea, Rohtas, Madhubani and Munger districts of Bihar, Caritas India organized a 2-days state level consultation on Dalit children's Education and Nutrition at Patna.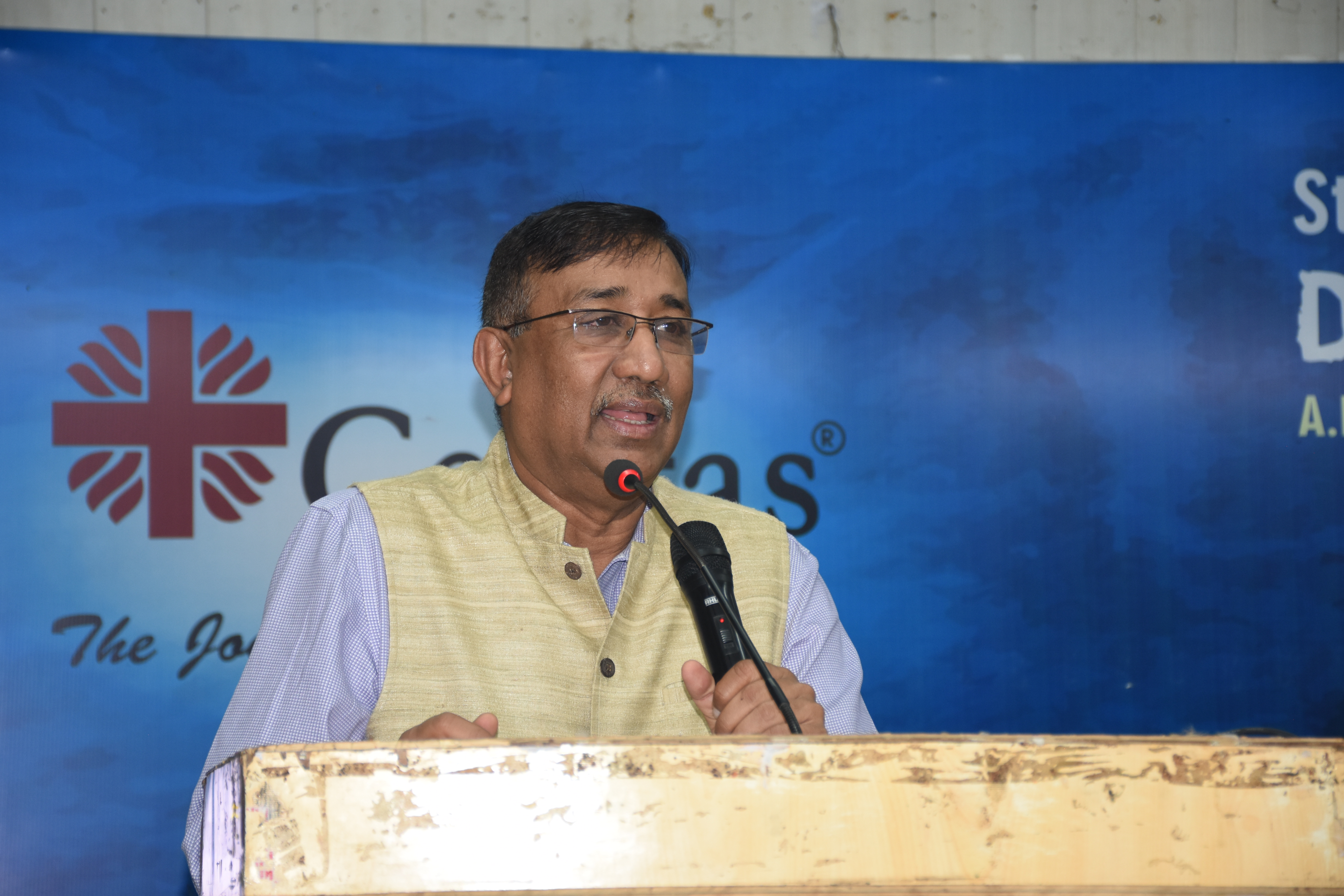 At the occasion, UNICEF delegation of nutrition and education specialists, headed by Mr. Asadur Rahman, UNICEF Chief of Bihar, affirmed his commitment to support the endeavors to overcome all challenges to attain educational and nutritional rights of Dalit children, who lagged in all human development indices and abysmally undernutrition and education in particular, as compared to other children (NFHS-IV survey data). "If the state of Bihar failed to achieve the Sustainable Development Goals, India too would, and so would the world," said Mr. Rahman.
Padmashree Sister Sudha Varghese, recognized for her instrumental work in educating the girls of Mahadalit communities, shared about the prevalent abrasive caste practices and discrimination in the schools, and reiterated the demand for enabling the environment to ensure safe spaces and discrimination-free school for the children, and not stopping at mere admission of children in schools.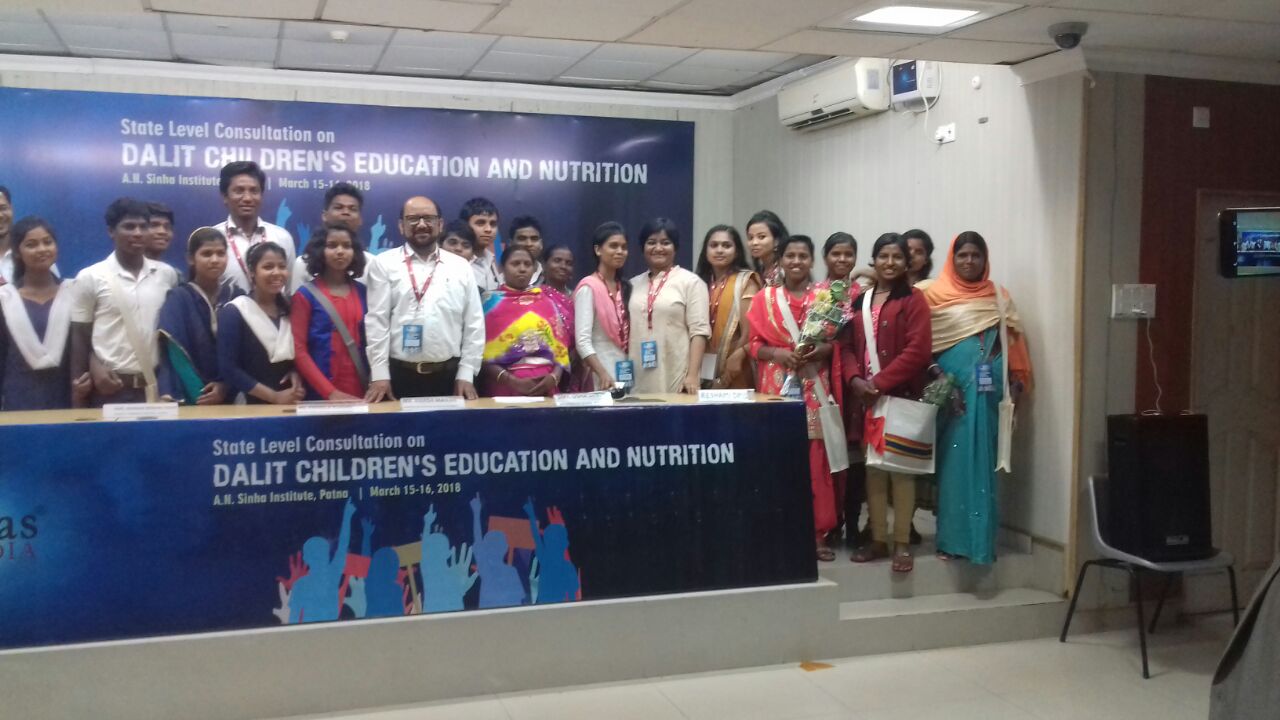 The event witnessed the members of children's collective namely 'Roshni ki Toli' educators, animators and coordinators of the Mahadalit communities speak out their experiences of transcending and overcoming caste barriers and emerging as role models for their communities. They shared about their journey with ROSHNI in their villages that started in 2013, whereby they continue to motivate their girls and boys to get educated and dream their dreams of a better future. Harsh, of ROSHNI-Bihar Dalit Vikas Samiti in Munger, a was taken in as an educator for the community and today has several villages under him to coordinate work as Animator. Harsh overcame untold challenges as he received support from his parents, who worked as bonded labourers and later by others that today he demonstrated the courage and undying spirit to educate his community children and have more youth leaders like him.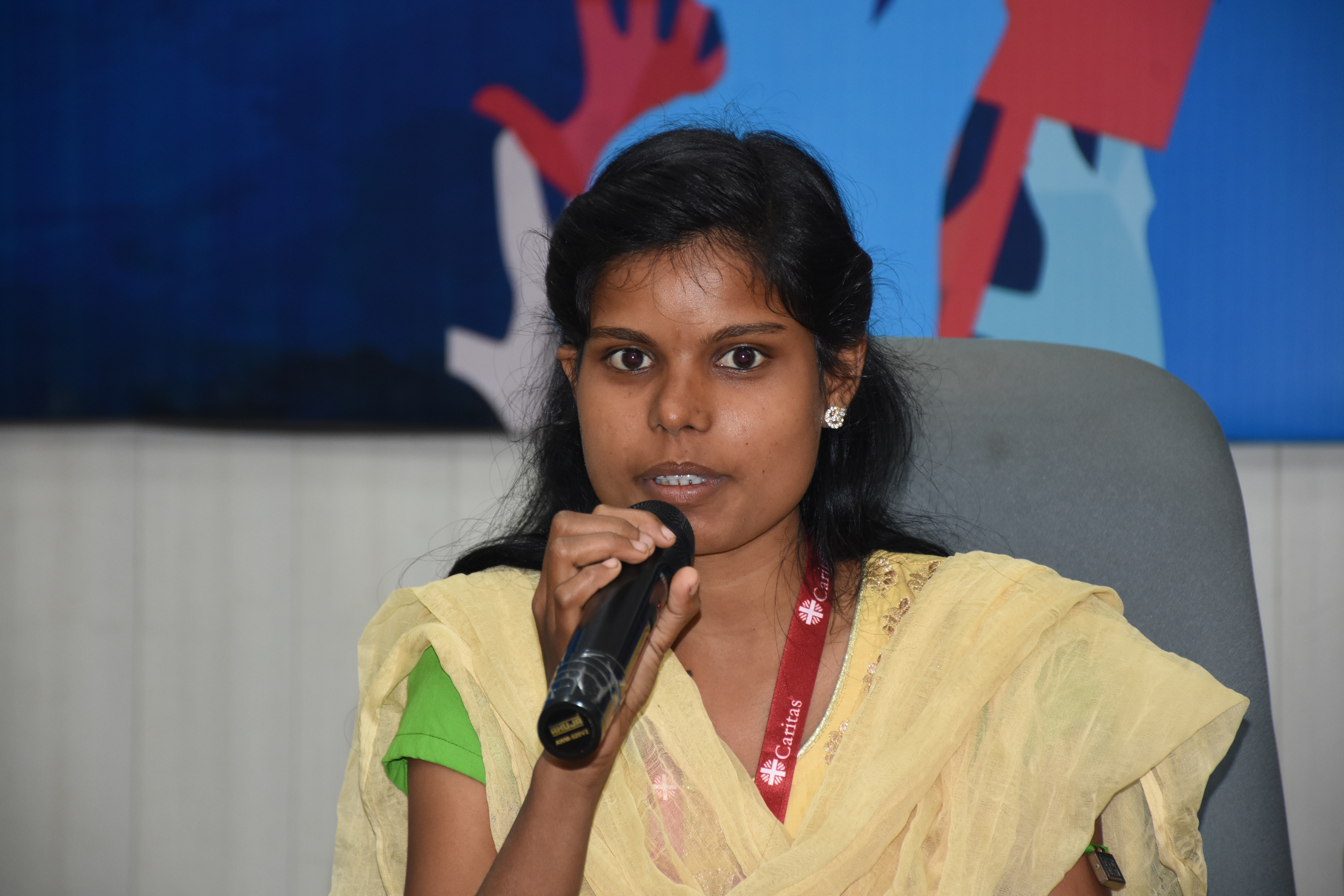 On the other hand, Pramila, animator for Purnea district with ROSHNI-Prabhat, shared about her being a living role model in the community, inspiring the women to send their girls to schools. She ensures the girls reach their school and come back safe, in between pursuing the final year of her graduation through correspondence education. The advent of ROSHNI in her area gave her the much-needed support with her education in preparing for matriculation through Complimentary Education Centres of ROSHNI, as tuitions were unthinkable for her. The change in her gave hope and direction to her community, and she overcame the hesitation in engaging with dominant section children in her school, she shared with an illuminating smile on her face. There were many such accounts of courage shared by the girl and women members of Mahadalit communities in educating themselves.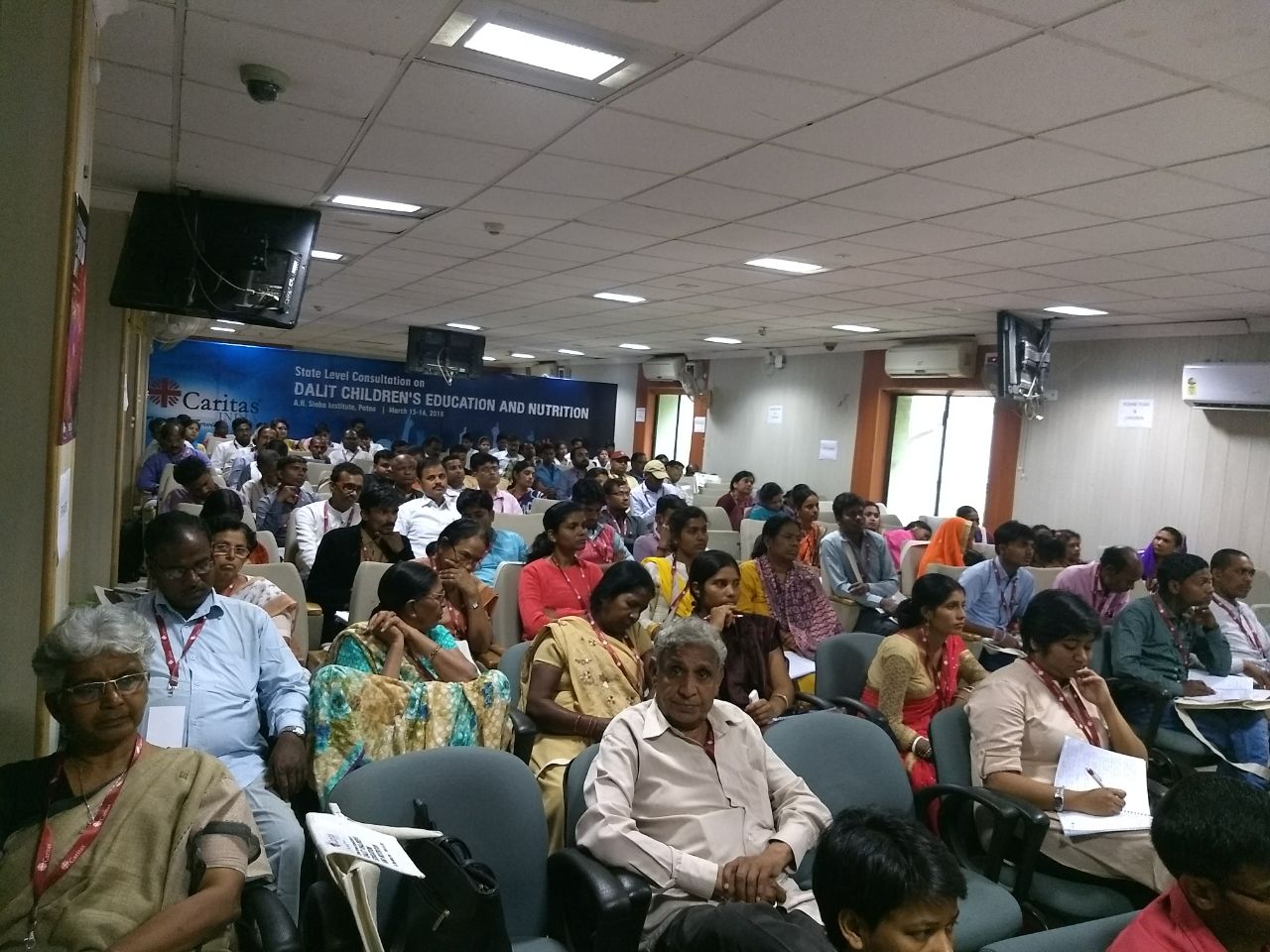 Representatives from 47 district and State level civil society organisations, difference networks namely, Right to Food Campaign and Right to Education Forum, Dalit Adhikar Manch, Praxis, PRATHAM, and INGOs like Care, World Vision, Plan and so on shared about their work and suggestions for collective state level action underpinning the need for Equity and Empowerment based inputs and approach to policies and programmes of the State, powered by required budgetary allocations and utilisation.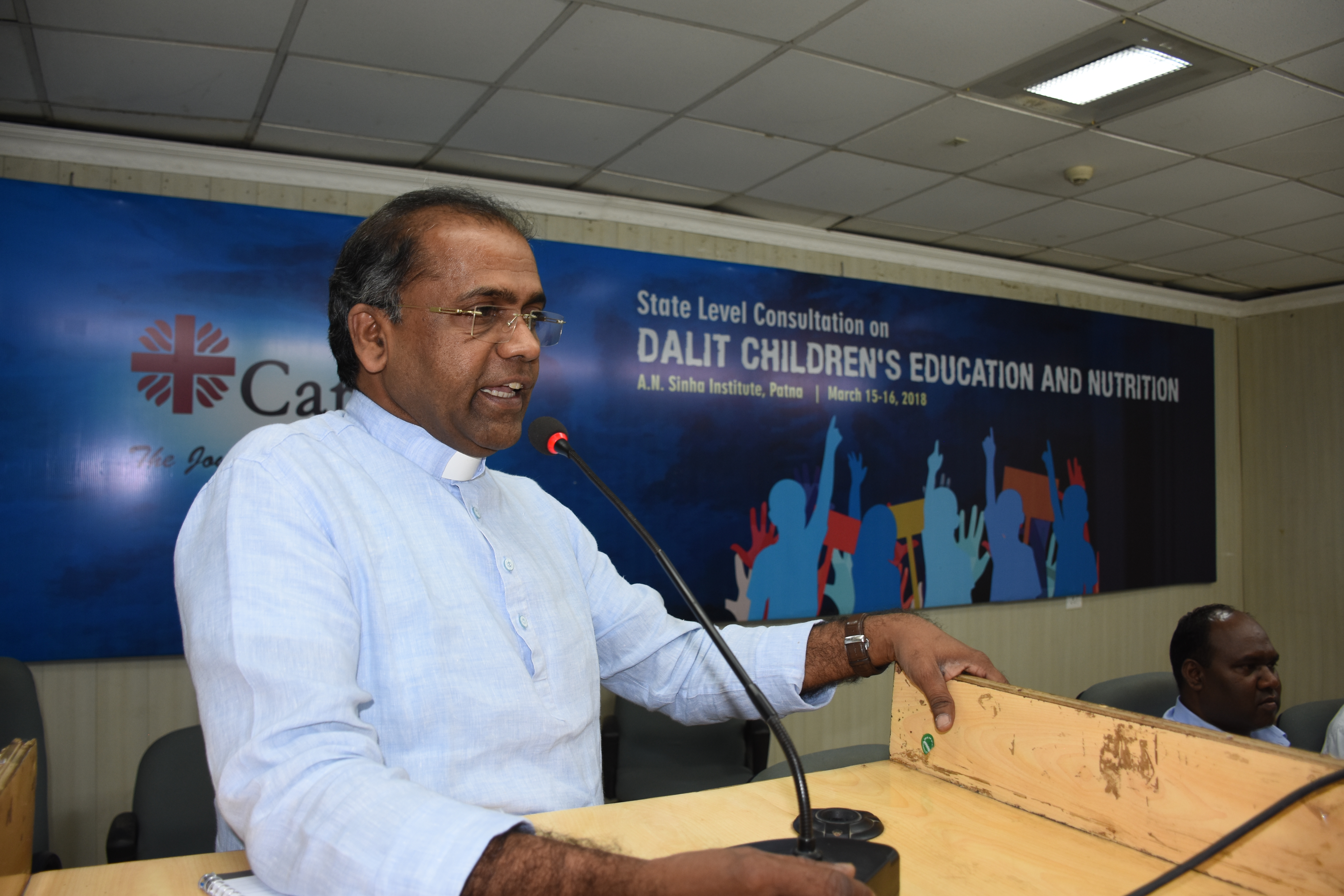 Fr. Paul Moonjely, Asst. Executive Director of Caritas India, shared about the presence of I.A.S Officers and migrant labourers from Bihar in the state of Kerala, highlighting a world of paradox, calling out for the support of all organisations to educate the marginalised communities, and prevent unsafe migration, child labour, and trafficking. He reaffirmed the commitment of Caritas India in enabling Dalit children's development.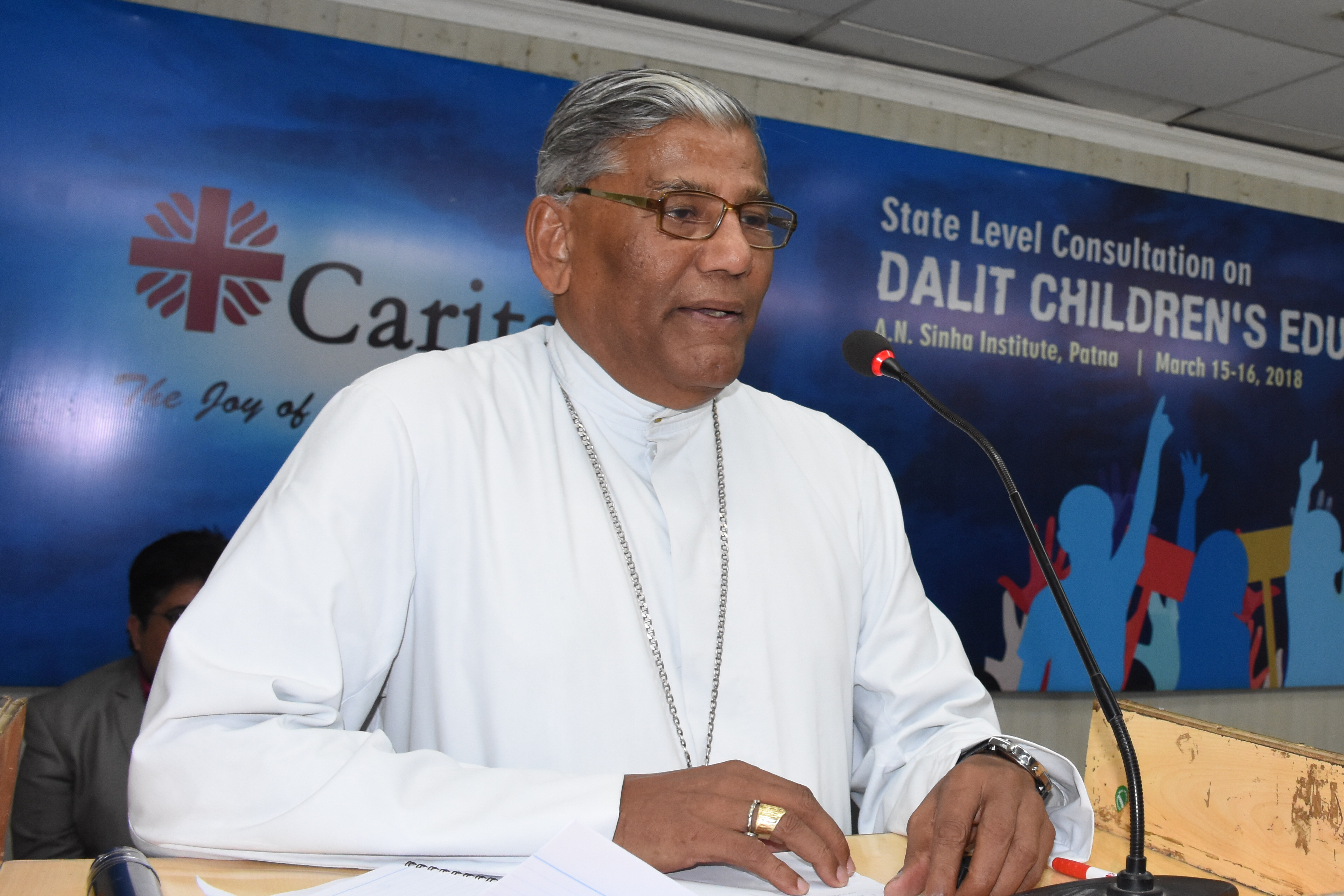 Archbishop William D'souza of the Patna Archdiocese while appreciating the efforts of Caritas India for need-based programmes and policy interventions at a national level, called for broadening and intensifying the reach to Dalit children and community by helping them realise their potential, and enabling them to have dreams for a better life.
The consultation identified concrete areas of intervention for strengthening and promoting the equitable and holistic development of Dalit children (including Pasmanda (Dalit) Muslims. Read the State Declaration.