Historically, India has been an agrarian country. But it was only after we attained independence that the future of the sector brightened. One of the brightest spots in the history of Indian agriculture was between the 1950 and the late 1960s – the Green Revolution resulted in incremental increase in production of food grains, especially wheat and paddy. However, we must have taken that improvement for granted and did not make enough efforts to help that growth sustain longer than it did. The crisis we see today was building for decades and skipped our notice – farming has lost the joy and has become a source of income for those who cannot opt for any other means to earn.
Source: yourstory.com
Most importantly, educating smallholder farmers about the required (farm) input materials. Apart from seeds and water for irrigation, most smallholder farmers till date think they can overlook everything else. As a result, many faces huge losses as their crop falls prey to different insects and pests. In this scenario, adopting Integrated Nutrient & Pest Management (INM & IPM), a simple approach not only to increase farmer production and income but also help smallholder to maintain their farm components wisely while protecting farm ecosystem.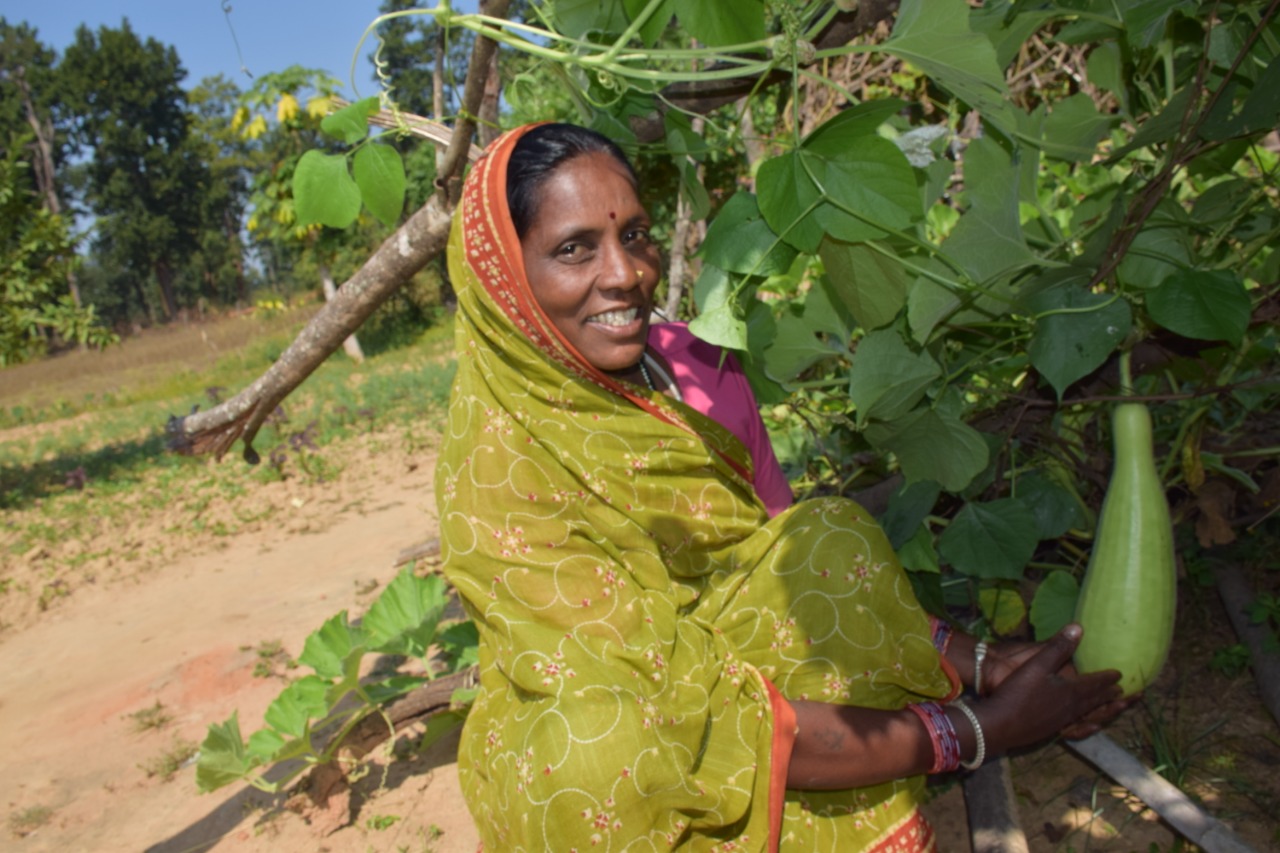 Ms. Sundariya bai, a smallholder from Badwar village of Mandla district of Madhya Pradesh is earning Rs. 900/- to 1000/- per week now by selling vegetables at local market. It was very difficult in those days for her to manage even for three meals and many time she was forced to work as waged labour with her husband to feed her family. Considering her extreme poor financial conditions, rainfed paddy cultivation even worse to secure their food requirements.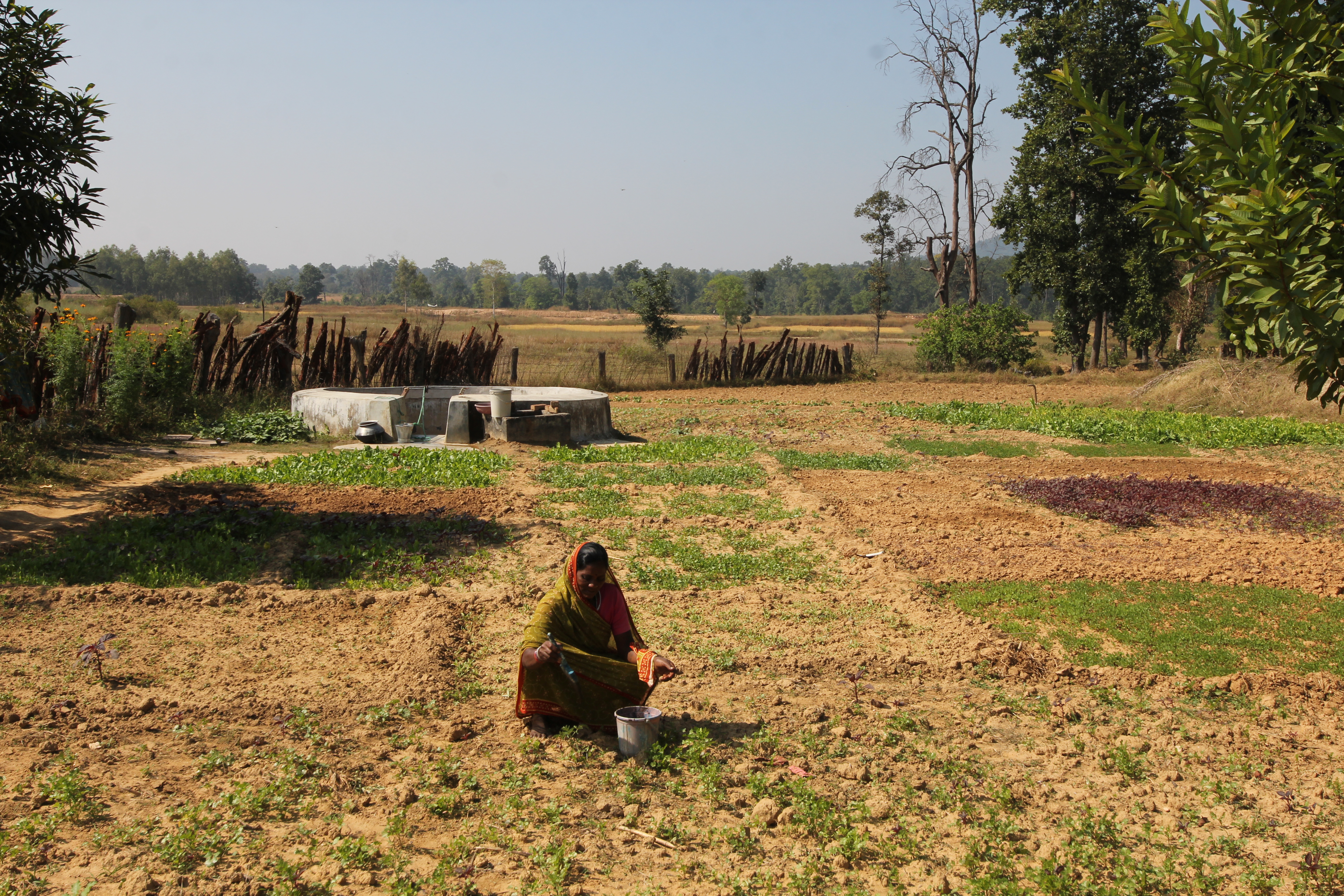 Introducing herself into SAFBIN program as one of the smallholder farmers' collective (SHFC) members, she could not only enable her as a farmer but also made herself confident enough to re-think her present practices under the new realities of climate change. While being part of an integrated farming system approach, she understood the importance of major farm components contributing towards production and started recycling her own farm waste and invest in her small homestead first to see the result.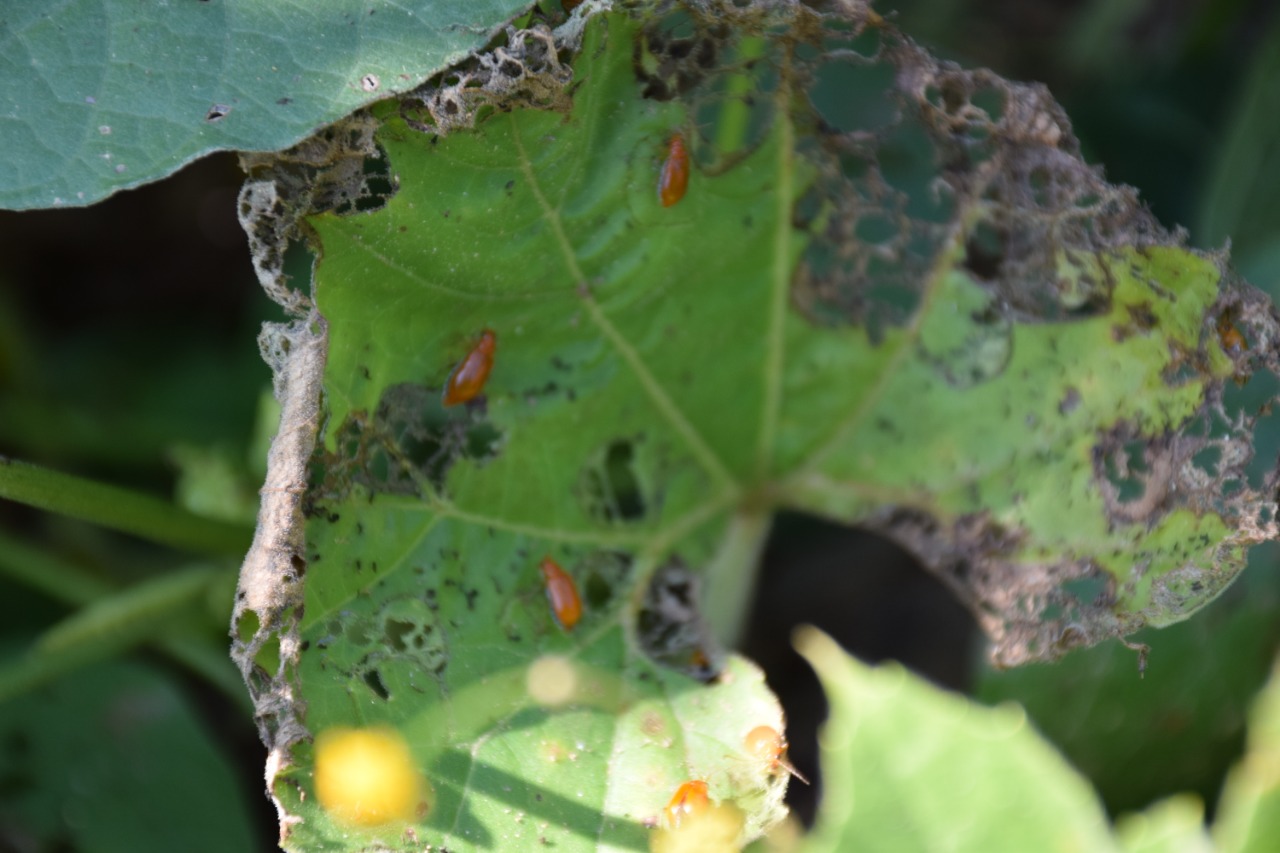 Red Pumpkin Beetle is one of the most destructive pests mainly responsible for the damage of vegetables, attacking the leaves, flowers as well as fruits. This pest is more prevalent in the region. To address this problem, Sundariya Bai started preparing different botanical and bio-pest repellents like Lamit ark (an effective solution prepared out of chilly, garlic, ginger cow dung, cow urine), Jeevamrut (excellent source of 'natural carbon', 'biomass', 'nitrogen', 'phosphorous' 'potassium' and lot of other micronutrients requires for the crops) & Matka Khad (the most common and popular substitute of chemical fertilizer in organic farming to regain soil nutrient naturally) by giving more emphasis towards farm components like livestock, small ruminants, fruit trees and re-organizing them in a proper manner for resourceful utilisation to reduce various farm inputs while blending of modern technology and traditional knowledge.
Over the years, she has raised her income up to Rs. 50000/- per annum by selling vegetables and reduced the input cost-efficiently. The low-cost input management has not only to boost me to feel the joy of farming but also gave me a self-satisfaction while managing most of the resources from my own small farm. Thanks to SAFBIN team for promoting farmers like me to ensure food security in an environment-friendly way. She further narrated…