Students are the future of our society and hope for their parents. For a healthy society, it is necessary to make students mentally and physically fit. After the industrial revolution, the development of science and technology has seen a new peak but has also touched new levels of pollution. Due to the lack of hygiene behavior, lots of people and students especially suffered from communicable and non-communicable diseases.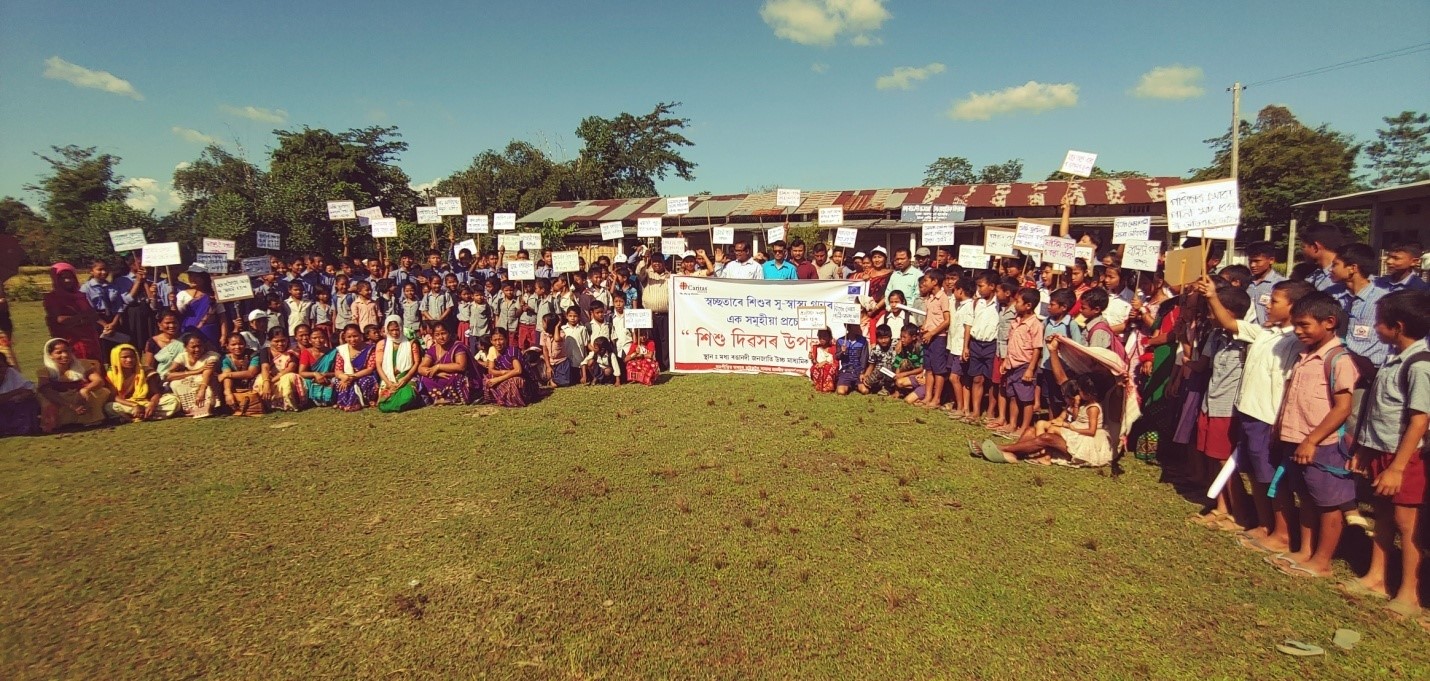 On the occasion of Children Day, team Birangana under the guidance of Caritas India made an effort to sensitize people on hygiene with the help of students at Madhya Ranganodi Janajati High school of Nouboicha block, Lakhimpur, Assam.
Awareness programs through cultural programs, drawing competition and rally were conducted at Madhya Ranganadi Janajati high school in collaboration with Santipur LP school, Putabil ME school, Borkhaga Khagari Janajati LP school.  400 students, 12 teachers, 35 Biranganas, 6 wash volunteers, 30 parents, and some local people participate in the entire program.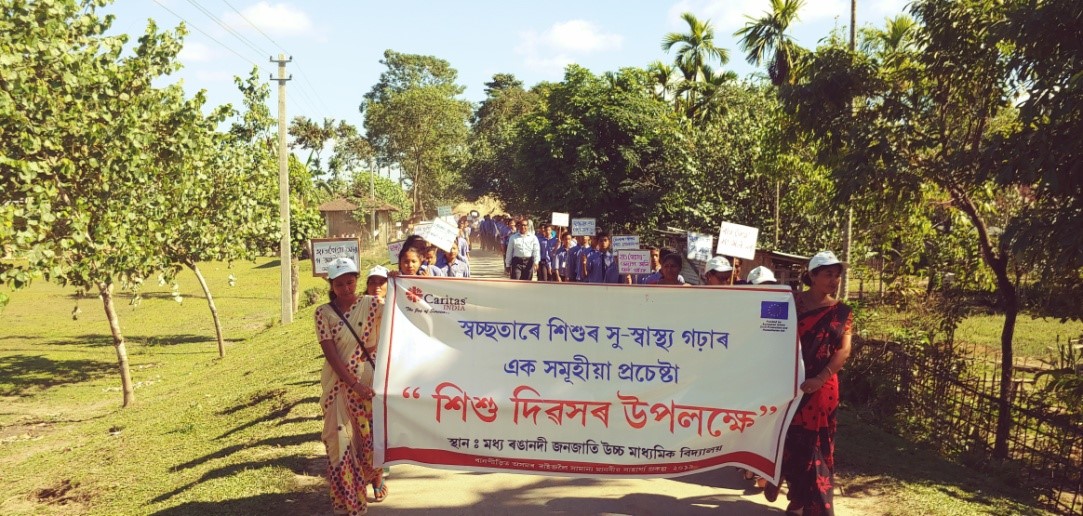 After the introductory message, everyone participated in the rally to spread the message of safe drinking water, open defecation free, save the environment, community hygiene, hand washing, personal hygiene, and solid waste management. The students raised placard and shouted slogans of clean water is our right, clean environment is our right, avoid open defecation, save the trees, hand washing is important, etc.
Art is a therapy for mental health and drawing is a mirror to the student's mind. Through the drawing competition, students' concept of Water, Sanitation and Hygiene was analysed. They have creatively portrayed different ideas for hygiene promotion and practices. The only thing they need is the support of teachers and parents to move forward. Everyone appreciated this move of Caritas India and agreed to actively collaborate for the success of the program.
Appreciating the efforts of Caritas India, Bhuvan Chandra Nath, Head Master of Madhya Ranganadi Janajati school said, "It is a good step to spread awareness to all the students including us. I want to give thanks to Caritas India for this holistic work. Now I have understood perfectly on wash concept. I want to request to come here again to give knowledge on hygiene and solid waste management. If we get some technical knowledge to reduce and reuse solid waste then we can follow it. It makes benefits to us."