Caritas India under its flagship programme Sabal organized a 3 days' workshop on Street Play for all the Sabal partner staff and Poshan Mitras (Voluteers) from 6th – 8th February 2019. The programme was focused on enhancing the skill and knowledge of the participants on performing street play programme at village level. A group of seven active Poshan Mitras who are volunteering for the initiatives of Sabal were identified by every partner who were trained along with the Sabal nutrition health workers (NHWs) to develop their skills in performing Nukkad Natak. The 3-day programme was facilitated by Mr. Deepak Nandgaokar (Director, Gandharva Multipurpose Society) and his team.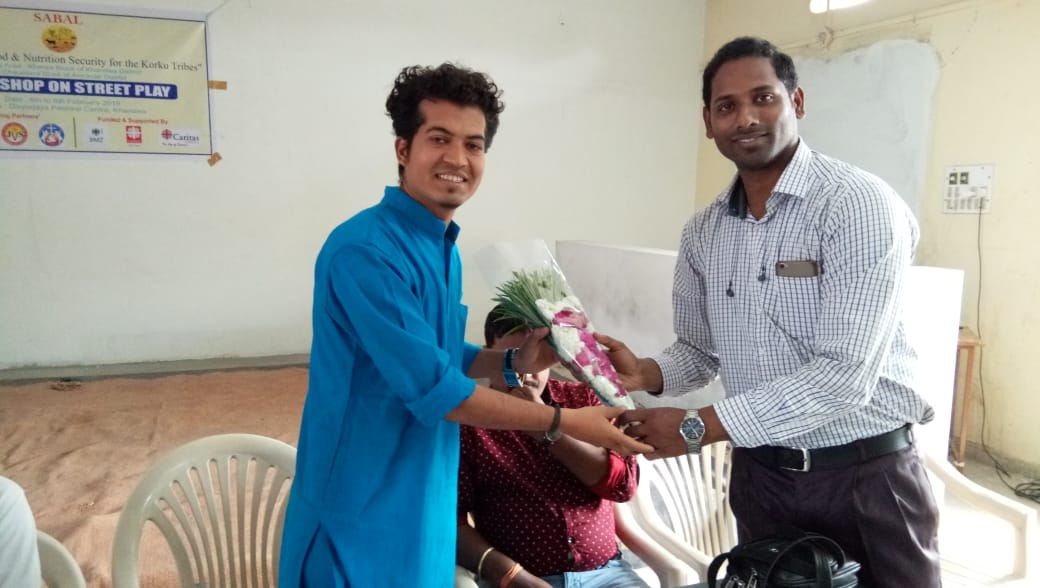 Nukkad ki Paatshala started with a prayer, followed by formal welcome to the resource person and all the participants. Mr. Mukund Deshmukh, Sabal – APM shared the objective of the 3 days workshop and appreciated all the Poshan Mitras who have been contributing their time to Sabal programme for the development of their own community. Mr. Robin George, Sabal – PM conducted a quick round of introduction and stepped into the pith of the programme.
Thereafter, Mr. Deepak and his team oriented the partners about the significance of Nukkad Natak in sensitizing the village community about various social issues. He shared that since ages art has always been a very vital part of human life and Nukkad Natak or Street Plays played an important role in social awakening and reformation. A blend of dance, dialogues and songs has been a best medium to communicate directly with the people sensitizing on different issues. These plays have helped in starting various people's movements to fight against injustice and other social evils.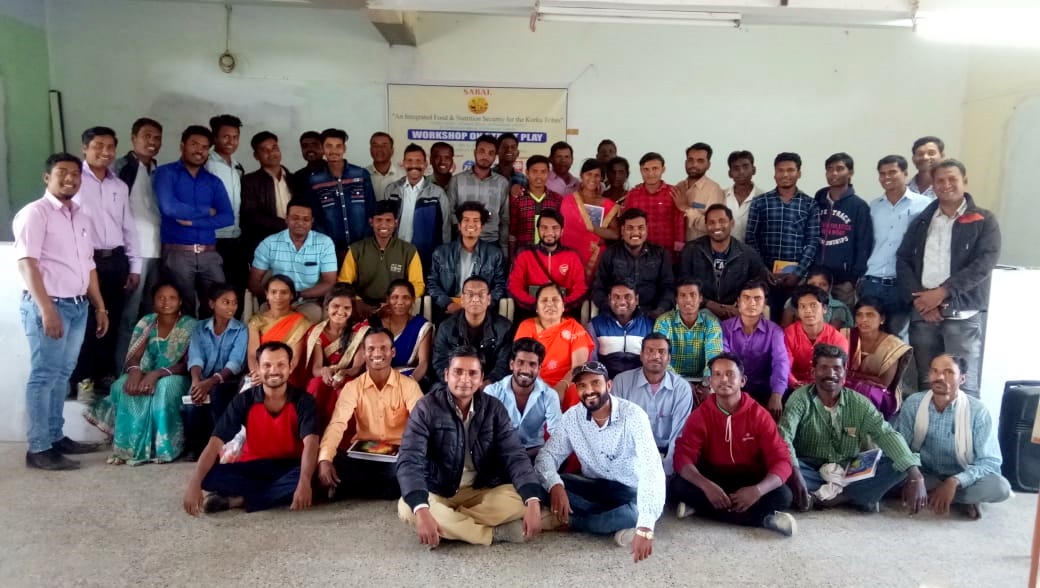 The participants were divided into four groups and were taught to develop scripts and songs on the issues related to – superstition & malnutrition and its ill effects on mother and child, ill effects of chemical fertilizers and cash crop cultivation, migrations and benefits of Government schemes (MGNREGA).
All four groups viz. Jod-Tod, Sabal, Geetanjali, Swach-Bharat prepared nukkad plays with the support and guidance of the resource persons which was performed on the last day of the workshop programme. The Sabal block coordinators judged the programme and the best performance was awarded with prizes. Swach Bharat group scored the best performance of all.
The programme concluded with a vote of thanks by Mr. Robin George to the resource person and its team for their facilitation and all the participants for contributing their active involvement in the 3 days workshop programme.