Sabal team has helped more than 5000 children survive severe acute malnutrition in the past 3 years. Every child who survives malnutrition and every family who restored their faith that malnutrition is reversible has an important story to share.
During 2017 nutritional survey, Rohit 1.3 years was found to be losing weight at an alarming pace and has become susceptible to illness due to poor nutrition, hygiene and financial instability. His deteriorating health condition was a concern for the Sabal team who immediately counselled his parents on his condition and convinced them to take him to health centre for check-up. After assessment the auxiliary nurse mid-wife (ANM) confirmed the nutrition status of the child as severely acute malnutrition (SAM).
Totaram, Father of Rohit is a small farmer with 1.5 acres rain-fed land. Due to frequent crop losses the family started working as a daily-wage labourer and often used to migrate to other villages. Lack of proper care, untimely food and nutrition added to the worsening of the health of Rohit. Understanding the situation of the family, Sabal NHW counselled the parents to send the child regularly to the Anganwadi. Rohit was also enrolled to the intensive care support where he was timely monitored and screened by the doctors. Simultaneously, her mother was also motivated to develop a nutrition garden to avail fresh vegetables rather than depending on market. NHW also gave her vegetable seeds of bottle gourd, eggplant, chilly, luffa, pumpkin and saplings of moringa, lemon & custard apple for initial setup. Totaram was linked to the farmers collective who regularly attended the meetings of Sabal where he learned the benefits of mix cropping over mono-cropping and realized how food security can be ensured through the cultivation of more food crops rather than a cash crop. He also ensured that some part of his field is kept for millet cultivation. Urmila regularly attended mother collective meetings in which she learned about importance of a nutritious diet and childcare practices. She consciously made an effort to ensure diversity in food intake of her family and especially Rohit. Gradually, the child's health started improving and within six months reached a healthy weight range.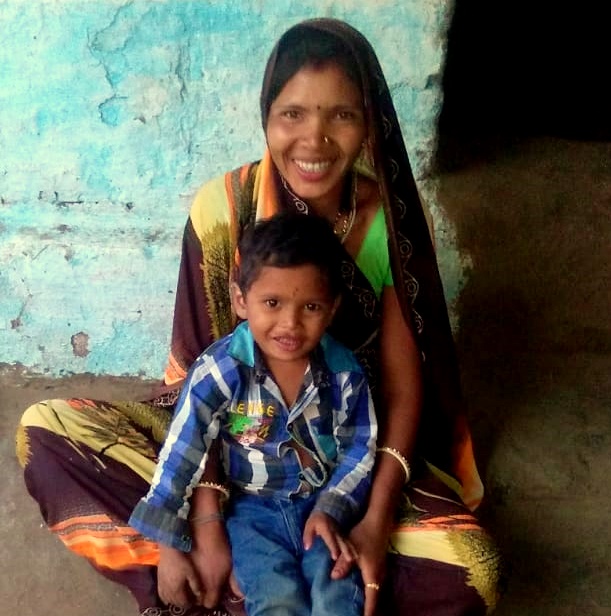 "Rohit can play, eat and drink. He is not being sick anymore." – happily shared by Urmila.