In Jharkhand the availability of water resources is only 287810 lakhs m3, out of which 237890 lakh m3 is from surface water and rest 49920 lakh m3 is from groundwater. The total utilization of surface and groundwater in the state for irrigation purposes so far is only 47360 lakh m3 out of which 39640 lakh m3 is surface water and 7720 lakh m3 is groundwater. Despite the fact that the state has a good rainfall, the surface water availability to agriculture is not sufficient due to inadequate storage facilities and appropriate harvesting structures as a result, the water label in the plateau is going down day by day.
The watershed management scheme (IWMS) program supports the development of soil and water upholding, best possible use of land, initiatives in land productivity enhancement, and income generation through production enhancement of farmers on a sustainable basis. The major focus of the intervention is to ensure soil and moisture conservation with proper management of non-arable lands, improvement of groundwater recharge and production on food, fodder, and timber to maintain ecological balance.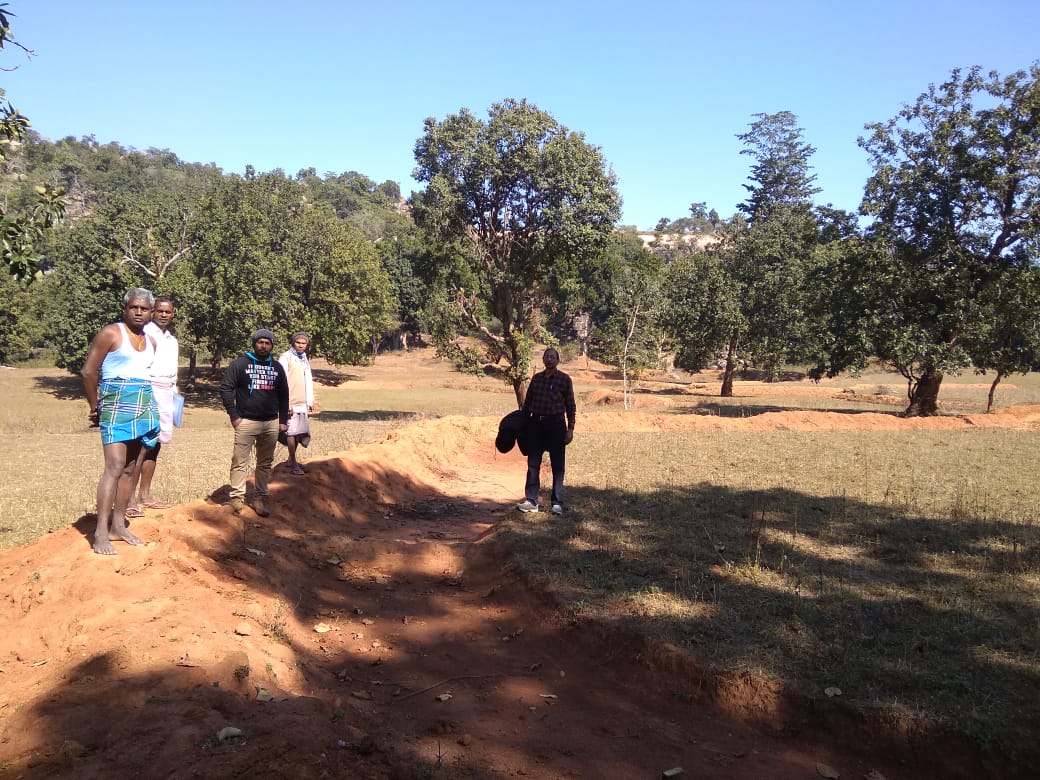 On 07th January 2020 Er. Surojit Sarkar Project Consultant WDF (NABARD) Jharkhand visited the IWMS program areas and review the technical aspect of work done along with all mandatory documents as necessary to maintain by the Village Watershed Committee (VWC). He reviewed the Farm Field Bunding and recharge pits of all five targeted villages. On interaction with the committee, farmer members explained the outcome of the farm field bunding and recharge pits.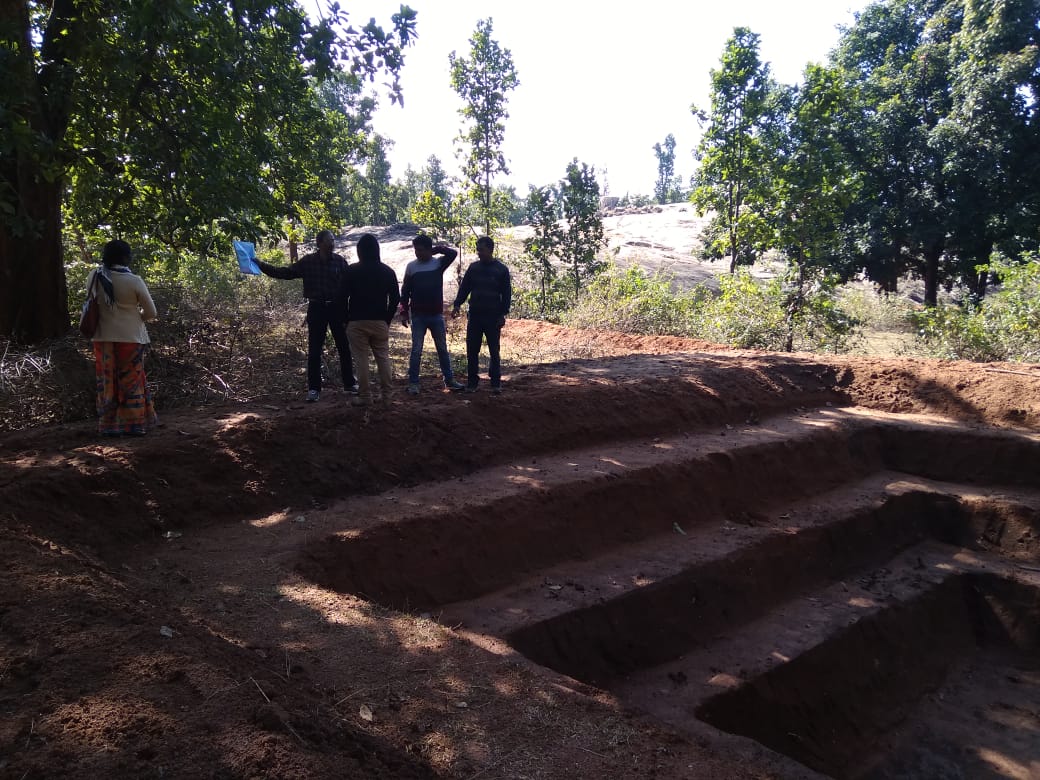 Basudev Singh, one of the habitants and beneficiary of Pithertoli village, expressed his gratitude to Caritas India for the development work done on which he is cultivating Oilseed for the first time as second crops which remained barren.
While appreciating Er. Surojit Sarkar appreciated the timely efforts made by Caritas India and especially animating the community in taking the proactive initiative with ownership for the execution of  Integrated Water Management Schemes collectively.