Social Service Societies, congregations and partners in the field have a greater role to protect and promote the dignity of children and adults. These institutions should play their part in protecting people who come under their purview by working to reduce the risk of abuse, harm, and neglect.
Caritas India, being the social arm of the Catholic Bishops' Conference of India upholds this responsibility to sensitize its partners to established safeguarding systems, structures, and operational mechanisms that can be embedded into the organisational policies.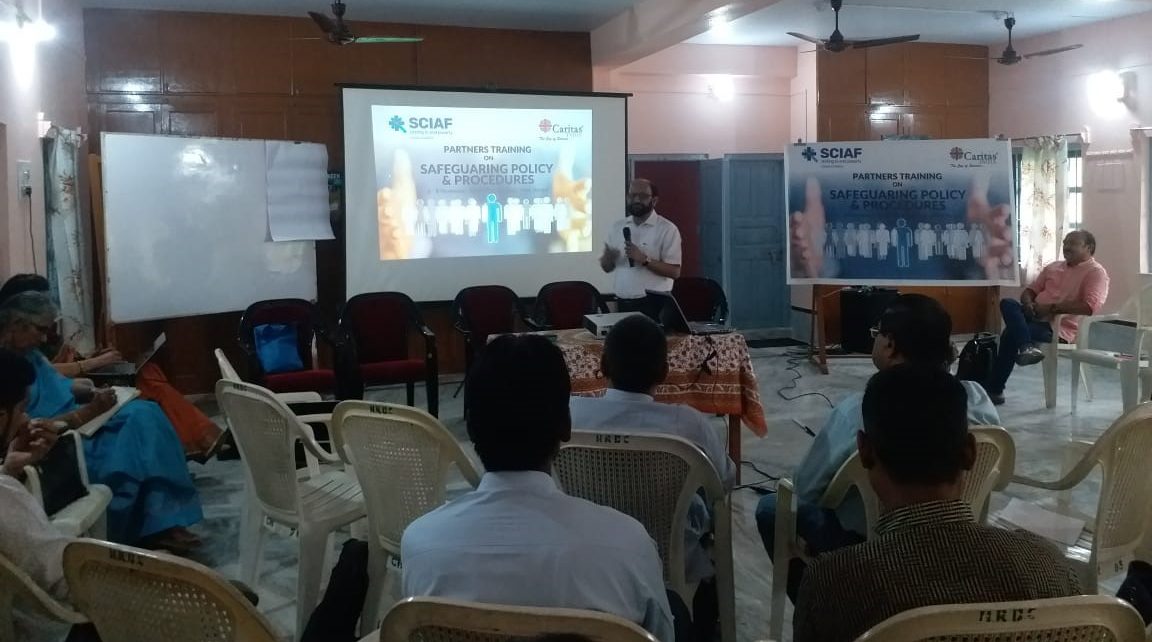 An initiative is made to promote partners to have the safeguarding policy and procedures at their diocesan level through a two and half days training by Caritas India for its partner at Palli Unnayan Samity, Baruipur, West Bengal on November 6-8, 2019.
Partners at Diocesan Level, Congregation and CI members from different locations of North East, East, and Northern parts were sensitised on all forms of exploitation and abuse, the safeguarding policy and procedures through intensive training by the consultants Dr. Shivani Bharadwaj and Ms. Dipika Nair, from Sathi organisation.
Caritas India ensures the creation of a framework with the help of Partner Organisations where safeguarding adult and child protection concerns is carefully evaluated and considered in an intricate manner. This process will respect the dignity, the rights and the confidentiality of each person involved in the process, whilst promoting the welfare of children and adults as the principal concerns.
This policy supports the safeguarding procedures as devised by Caritas India along with its partners in each Local Authority/ area and should be applied in conjunction with such procedures, considering the home Local/ Authority and also the Local Authority within which any suspected abuse occurs. Caritas India shall build systems that will seek to protect and safeguard adults and children, ensure justice to staff and maintain the professional integrity of Caritas.
The common safeguarding challenges shared by partners is to integrate Child Protection and Safeguarding policy from programmatic side in DRR, Anti- Human Trafficking and child rights. The consultants offered practical steps in developing Safeguarding policy and support the prevention of abuse, neglect, and harm through a good quality and practice standards.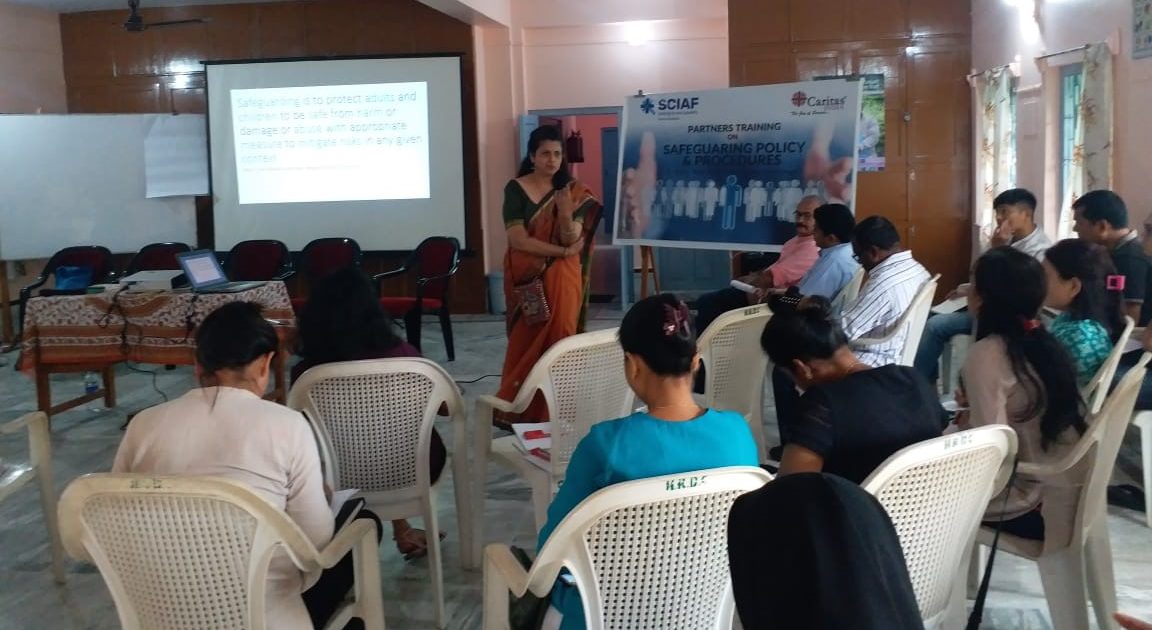 "Confidentiality must be maintained at all time and sensitive matters of safeguarding should be shared on a need-to-know basis", shared the consultants. Referring Caritas India Policy can help the partners to frame the Safeguarding policy for themselves as well. It is advised to have a proper recording of safeguarding concerns and recording of any safeguarding matters must be contemporaneous, clear and accurate in matters of fact.
The consultants shared that Caritas India employees and Partners involved at the Project level with children and adults should know how to recognise and act upon indicators of abuse or potential abuse. Every employee should be familiar with the threshold of the Safeguarding Authority/ Body (Caritas India) and shall seek advice from statutory colleagues/Staff as and when necessary.
Most of the partner organisations agreed to meet the deadline to frame the Safeguarding Policy and Procedures which would empower concocting this new subject at the policy level. Caritas India believes working in partnership and is committed to ensuring a safer environment for all its people. Hence, it encourages its partners to believe and build up a framework which envisages the safeguarding process in organisational systems and process.