Binod Munda, 10, is one among four siblings who was sent to do domestic work at Rambi Bazar Teesta GP, Kalimpong. Her three elder sisters were also sent for work in different families at Sikkim for which family still doesn't have any information since they left. Family's poor condition could not support the children and were sent to work as domestic workers.
Due to financial crisis children are forced to sacrifice educational and other development opportunities and take up jobs which mostly exploit them physically or psychologically.
According to 2011 census, 10.1 million children are engaged in work in India. In this, 4.5 million girls and 5.6 million boys are engaged in work between the age of 5-14 years.
Binod carried water and mushroom for the shop and look after the children of the employer every day.
Based on an unknown call, Bal Suraksha Abhiyan (BSA), NGO working for the child right protection took immediate action and rescued Binod with the help of local Police Station. BSA lodged FIR against the employer and sent the child to Child Labour Rehabilitation Centre of BSA for shelter and further education. Among the four children who were victims of child labour, Binod was the only child who was identified and rescued by BSA.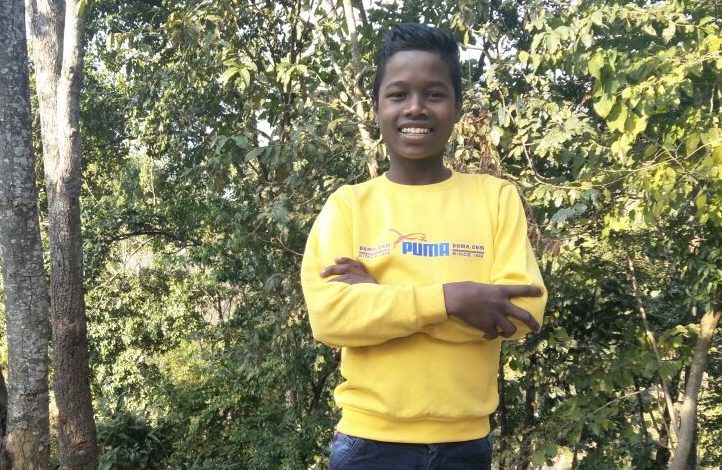 "I want to join Army in future," says Binod, aspiring for a brighter future. He is very happy to be in BSA Child Labour Rehabilitation Shelter.
60 such legal cases were followed up and 5% of these cases were resolved by BSA in the first year of the project 'Bal Adhikar, Mero Jemmewar' (Child Rights, my responsibility).
Caritas India supported Bal Suraksha Abhiyan Trust and Anugyalaya Diocesan Social Service Society with the project for the holistic development (Rights to Survival, Participation, protection and development) of children in the Targeted blocks in Darjeeling, Kalimpong, Jalpaiguri and Siliguri districts, West Bengal.
Darjeeling and Kalimpong being the tourist spots and proximity to different intersection points for Bhutan and other towns is a strategic point for bringing in and out children for child labour and trafficking.
The project which is until 2019, will resolve 80% (241/303) children related issues by the existing community based mechanism (Samaj, Vigilance Committee and Children's Club) in the targeted GPs and wards in collaboration with CPW, CPO, CWC, DCPO and judiciary. Additionally, it will also ensure Darjeeling District Child Rights NGO Network (DDCRN) and Darjeeling Diocese Child Rights Protection Alliance (Kalimpong & Pedong Deaneries) to take proper action against 70% child violation cases in their intervention areas.
Regular sensitization programmes were organised on child rights & protection at government & administration, community and school level to raise awareness on this modern-day slavery. Municipality vigilance committees were formed with various stakeholders targeting direct intervention to protect child rights and protection issues. Police check posts along the main national highway were sensitized for proper surveillance of child trafficking and other child protection issues.