India produces more than 250 million tonnes of food grain every year, which is enough to feed its population but 25% of its people still go hungry. Between 2006 and 2016, stunting in children below five years had declined from 48% to 38%, still, India continues to have one of the world's highest child undernutrition rates, impacting the child's health and development.
Significant steps have been taken to combat malnutrition such as mid-day meals at schools, anganwadi systems to provide rations to pregnant and lactating mothers, and subsidised grain for those living below the poverty line through a public distribution system but there are critical gaps in terms of its reach and implementation.
"The level of understanding and the knowledge is very low among the Anganwadi and ASHA workers. This affects the effective delivery of the services within the community. To make the institutions work effectively it is very much required to work unanimously and in collaboration", said Mr. Sanjay Bhardwaj, DPO – Women & Child Department, Khandwa District to the participant of District level NGO and Government Organisation Alliance Meeting held at Khandwa.
To address the low community level home visit by Anganwadi Workers (AWW's), Mr. Prakash Michael proposed to start a collaborative NGO-GO effort by building the capacities of AWW's through training and counselling. This will help in building up good rapport between the community and institutional workers.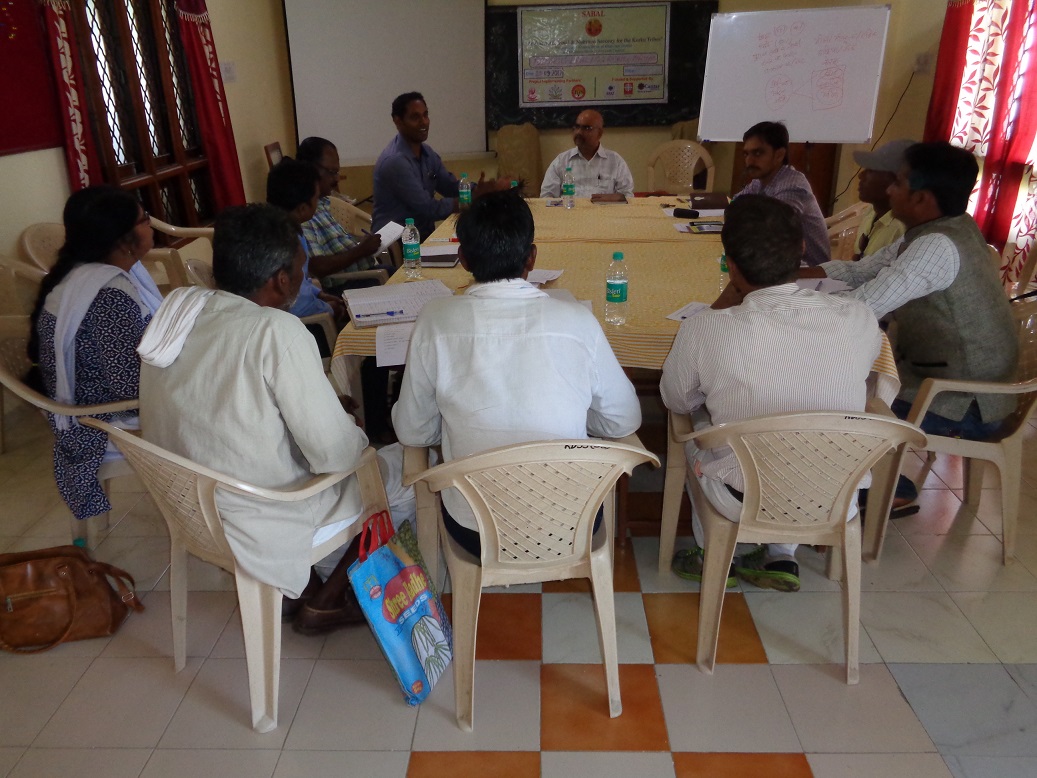 Organised on September 23, 2017, the meeting created a platform for the NGOs to present their successes in the identified sectors (Health, Food & Nutrition Security and addressing the issues of malnutrition) of organisation and strategies for programme strengthening. It also facilitated the inter-NGO-GO learning for greater clarity on Government initiatives through demonstration and exposure.
Mr. Robinson, Assistant Programme Manager, Sabal Programme shared about the implementation strategies of Increasing the productivity of food crops, Revival of traditional tribal agriculture systems, Protein support, Functionalising public systems and Advocacy and campaigns to enhance the Food and Nutrition Security among the Korku tribes in Madhya Pradesh and Maharashtra.
Representing EFICOR, Mr. Samson Christian, Programme Manager suggested, that the emphasis must be give more to the child of 0-2years age group and the pregnant mothers who are left unattended since they couldn't mark their frequent presence to the Anganwadi centres.
It was decided to hold Block level interaction meetings with Tribal Priests/Healer (Bhoomka/Padiyar) and Mr. Sanjay Bhardwaj as Chief Guest to create a common understanding and also start NGO – Anganwadi Collective Home Visits from October 2017.