The recent fire in the Amazon forest in Brazil had created a panic in every part of the world. Trees being the main source of oxygen, preserving and planting more trees should be the most important agenda on any social workers mind. Volunteerism is another form of contributing towards preserving our environment. Caritas Nagaland Samaritans initiated the campaign "Save Trees" in Jalukie district.
Jalukie is the Commercial hub of Peren district, the people from the remotest part of the villages come to jalukie town for trade and commerce. The main trade of villagers is timber barks and log, they are not aware of the effects of deforestation caused due to this trade. Caritas Samaritans are a group of self -motivated volunteers committed to engage in favour of people in situations of vulnerability and suffering. While enrolling, the Samaritans were oriented on Caritas India's principle of "Care for creation and Nature", this information sensitized the volunteers. "I thank Development Association of Nagaland and Caritas India for creating an opportunity and providing a platform in which young minds can come together to strive towards saving our planet and also capacitating us to respond to different situations", shares Mr. Lungkemrakbe.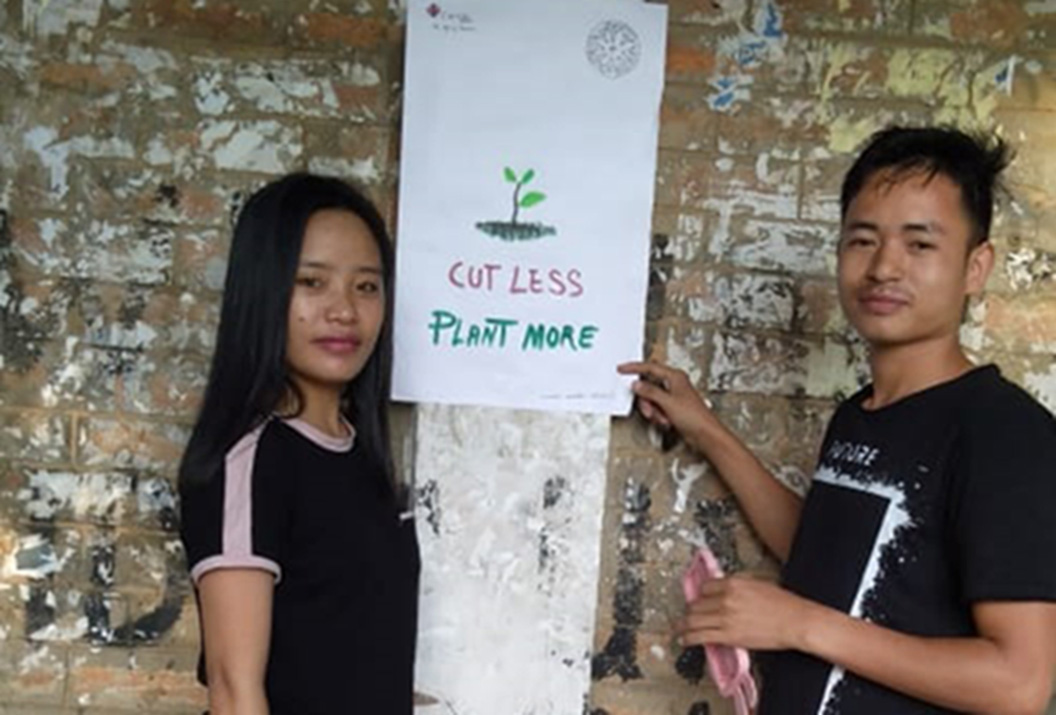 The Samaritans had pledged to take care of the trees around us. To create awareness, Mr. Pengeidibe, Ms. Suiyingaule and Mr. Lungkemrakbe from Peren District had initiated a poster campaign on the theme "Save Trees". The Samaritans designed the posters and put up around public places in Jalukie town like Banks, ATM Booth, Auto stand etc to create awareness for the local community. The intentions of the Samaritans in organizing poster campaign is to sensitize the community about the effects and impact of deforestation, it also aimed to motivate the community to preserve and conserves the environment.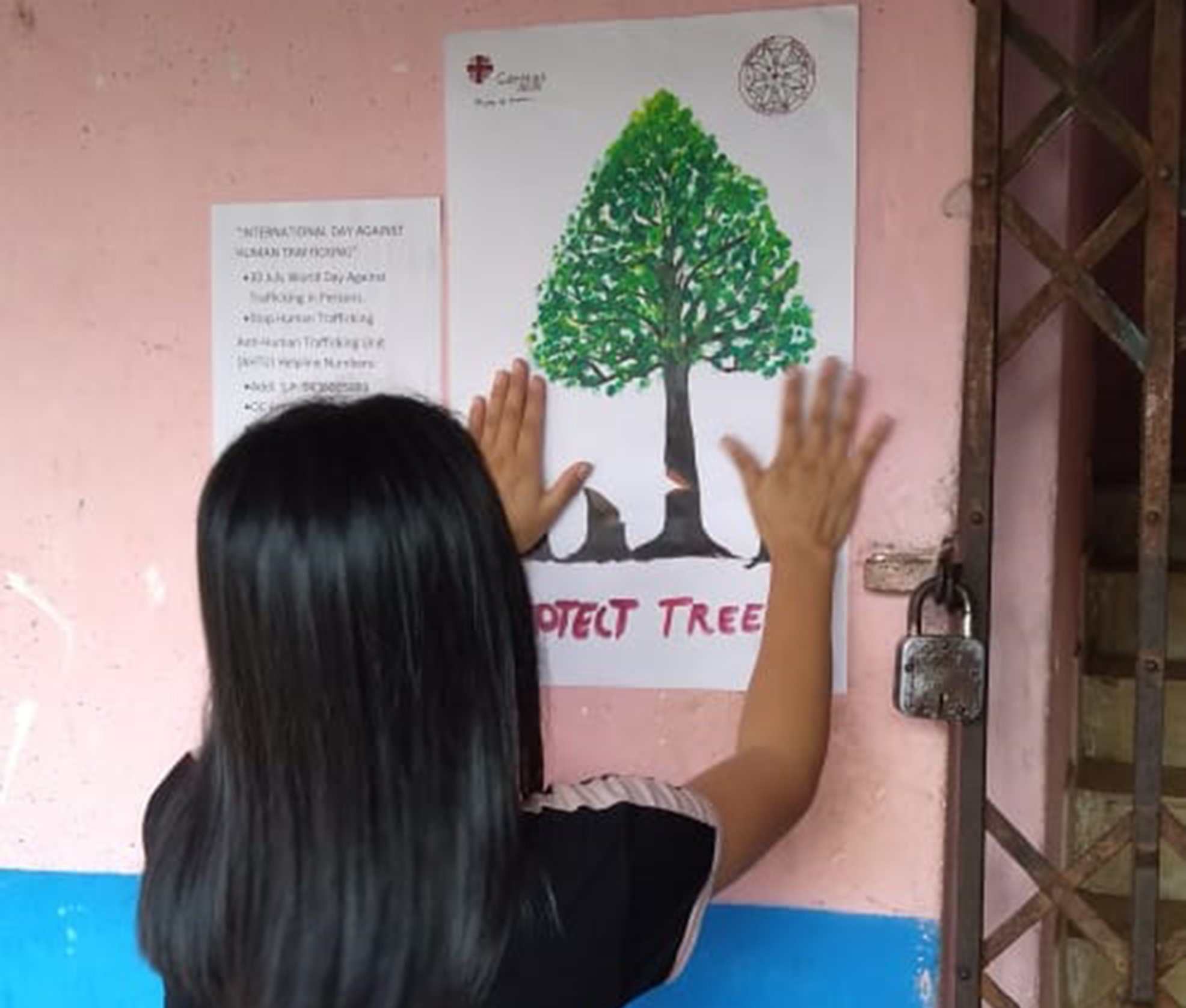 Through this small initiative, the teams have a hope that the efforts put in by the team will have a positive impact on the community in conserving and protecting the environment. Expressing her feeling about the initiative, Ms. Suiyingaule says, "I am glad to be part of this activity and feels great doing it. I further encourage the young generation to come out and join hands for a better society".