Caritas India's Lenten Campaign have been speeding up across the nation, with different state-level launches in the country. Malnutrition being one of the most painful and disgraceful scourges on humanity; timely awareness and necessary support will help in curbing it. National Capital Delhi took on this mammoth mission by launching the Campaign against Hunger & Diseased on 24th March 2019.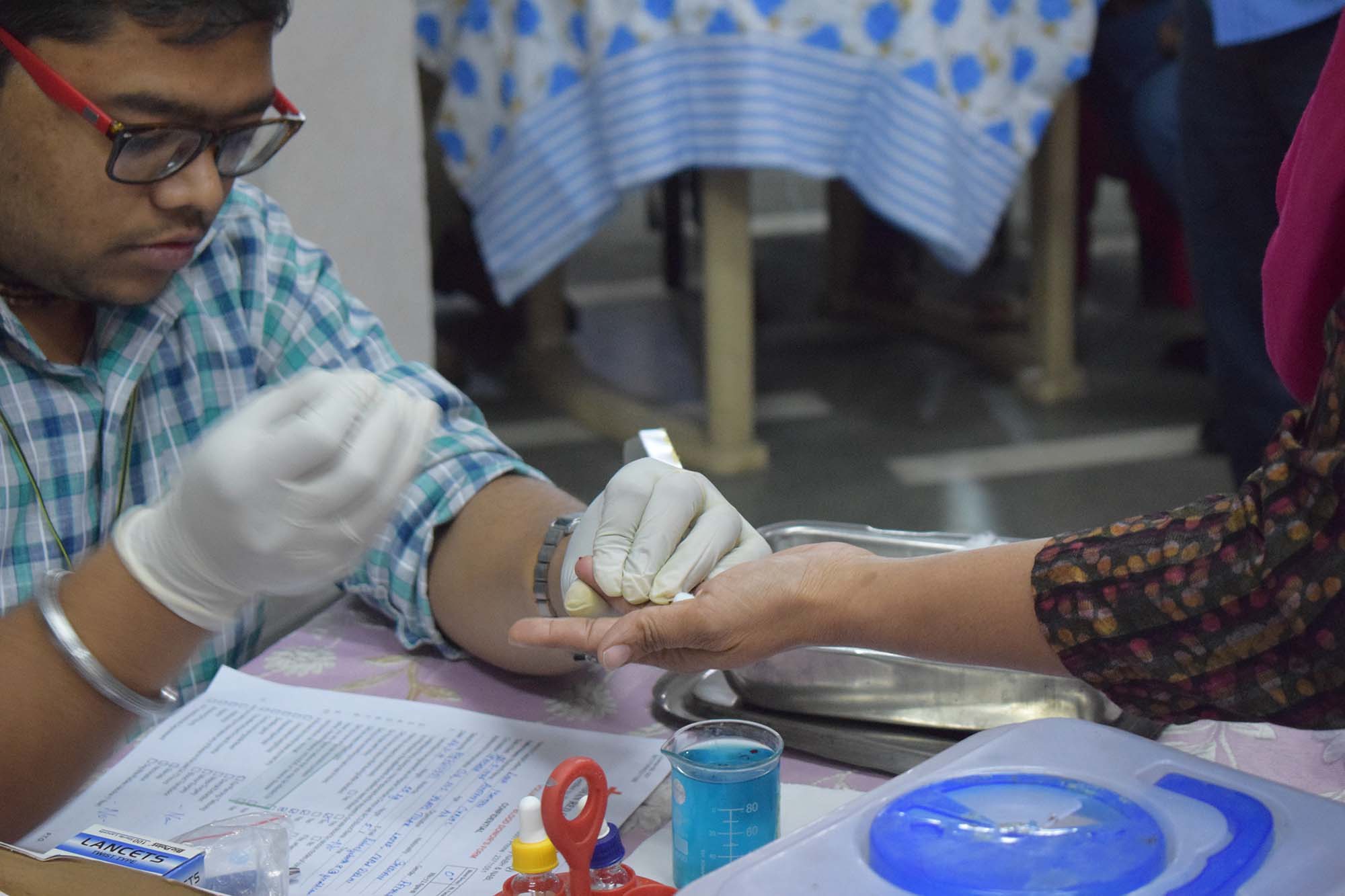 Malnutrition leads to many other diseases and health deficiencies; anemia being one of them. Chetnalaya the local diocesan partner along with Caritas India, Red Cross, St John's Brigade, Catholic Association of Sacred Heart Cathedral and Indian Catholic Youth Movement (Delhi) organised a blood donation camp promoting the need of blood donors in our country. The motto of the camp was to "Let's give life during this Lent". Fr Paul Moonjely, Executive director, Caritas India along with Fr John Britto, Director, Chetnalaya, Fr Lawrence, Parish Priest, Sacred Heart Cathedral Church inaugurated the blood donation camp. Fr Paul in his opening remarks emphasised on the need of working together to reduce the number of malnourished in our country. He also thanked the collaborators of the initiative and appreciated the drive in them towards this noble cause.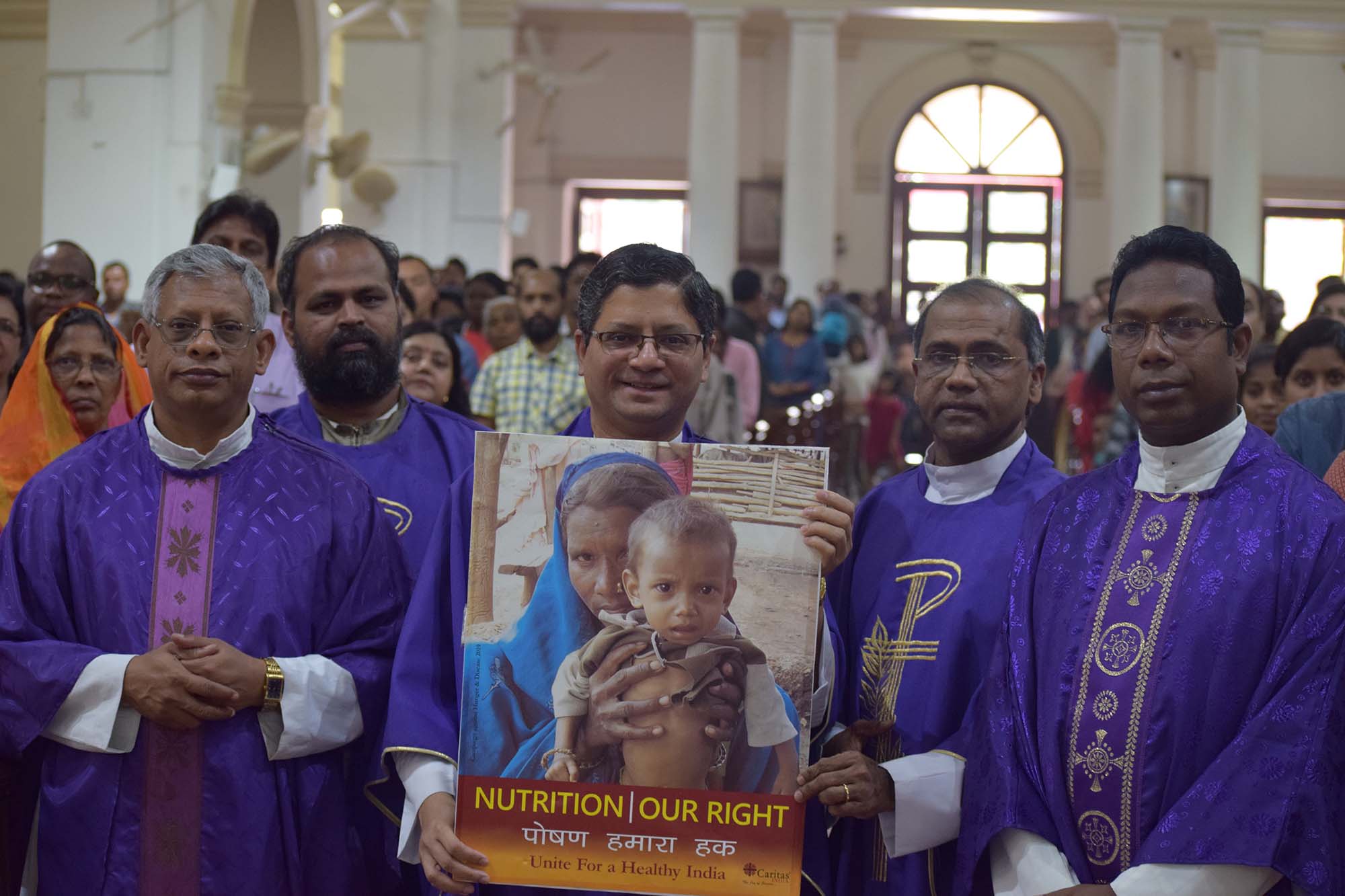 The Holy Eucharist marking the launch of the Lenten campaign for the Archdiocese of Delhi was celebrated by Fr Jervis D'Souza, Deputy Secretary General, CBCI and con-celebrated by Fr Paul Moonjely, Fr Jolly Puthenpura, Asstt Executive Director, Caritas India, and Fr Sushil Modi, Director Administration, Caritas India. Fr Jervis during his sermon preached on the biblical notion of giving, "that God has given every human two hands; one for receiving and another for giving. But in the current world mostly both the hands are being used for receiving. He also emphasised on that humans are supposed to be channels to pass on and share their wealth to the underprivileged and to make philanthropy a state of mind." The mass offered prayers and offering towards the hungry and oppressed. The Eucharistic celebration was concluded by revealing the poster symbolically launching the campaign. The posters and leaflets were also distributed among the crowd for further awareness.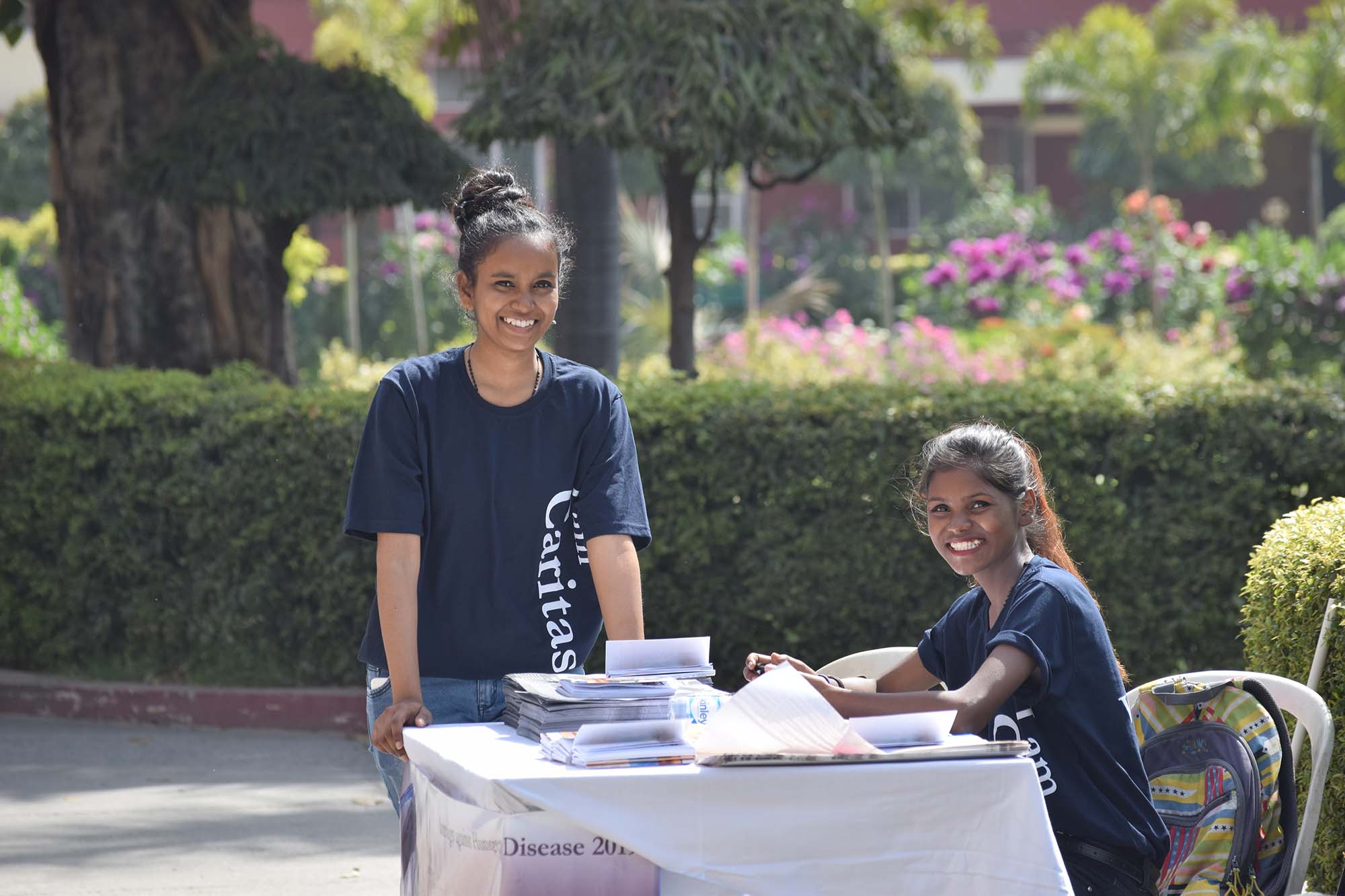 Caritas India along with all its programmes has also taken up the task of building individuals as volunteers to contribute in the betterment of the society. Volunteers are being engaged in all dioceses to support the Lenten Campaign. Their skills and expertise are being used for conducting various activities such as organising awareness programs on malnutrition, mobilizing resources to be donated towards the hungry and diseased etc. During the blood donation camp, Caritas India volunteers provided their support to the organisers for a smooth functioning of the camp along with spreading awareness on the campaign by distributing leaflets and word of mouth. The day concluded with Fr Jolly along with many other staff members of Caritas India also donating blood.