Every nation sees their future in children, but when the children are unprotected, how can we foresee a safer future. There has been a constant effort from Government and Non-Government Organisations to provide a protected and safer environment to the children.
Caritas India initiated 'Bal Adhikar, Meri Jemmewar' (Child Rights, My Responsibility) programme for the holistic development of children in the targeted blocks in Darjeeling, Kalimpong, Jalpaiguri, Siliguri and Alipurduar districts of West Bengal.
The targeted blocks are tourist sports and have a proximity to different intersection points for Bhutan and other towns which makes these places a hub for child labor and trafficking.
The programme is an attempt to reduce 80% child related issues by the existing community-based mechanism in the targeted Gram Panchayats in collaboration with Child Protection Workers (CPW), Child Protection Officers (CPO), Child Welfare Committees (CWC), DCPO and Judiciary by the end of 2019.
Two local partners, Bal Suraksha Abhiyan Trust and Anugyalaya Darjeeling Diocesan Social Service Society (ADDSSS) are diligently working to protect children from child labor and trafficking.
Winter camp 2018 was organized for children by Hayden Hall Darjeeling, a charitable organization helping poor and needy women & their families in Darjeeling. They have invited ADDSSS to conduct two-day sessions for children on Child Rights, Child Protection and Advocacy from January 8-9, 2018.
Source: CRY America
'Mera bhi tho adhikar hai' documentary song was screened for 125 children. While asking about what they learn from the documentary, children responded that right to survival, right to freedom, right to protection and right to participation as shown in the documentary. All four rights were later, elaborated and shared with the children by Child Protection Officer.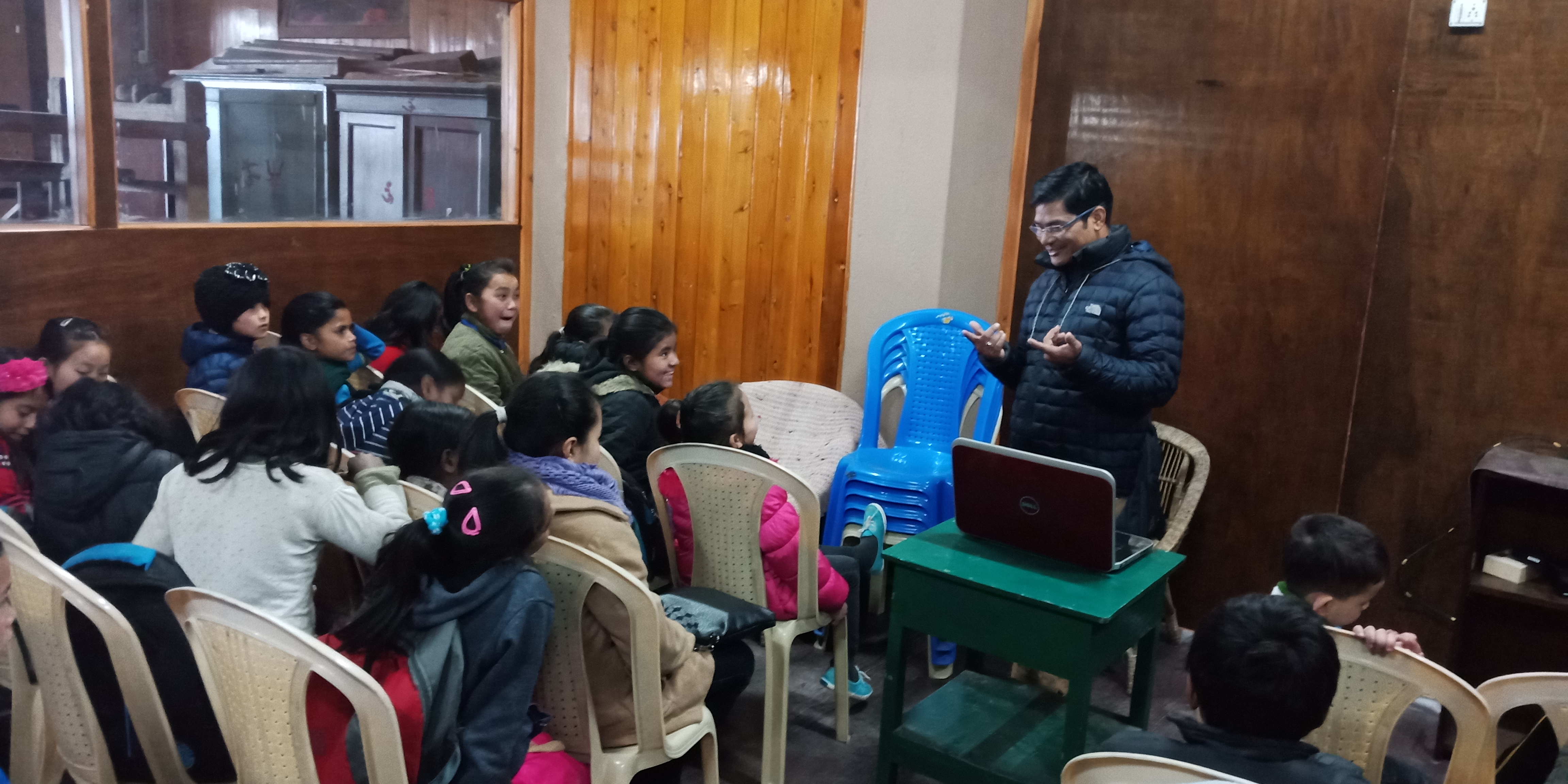 Child Protection Officer during the Child Sexual Abuse session asked all the children about their fear. The responses include ghosts, parents/guardians, kidnapping, rape etc. Children also shared that they feel scared of being sexually abused.
Source: CHILDLINEIndia
A session on prevention of Child Sexual Abuse was taken with a short documentary on 'Komal'. The documentary explained children about the concept of safe and unsafe touch so that they can be better equipped to protect themselves and take help from trusted adults if ever caught in a similar situation.
Child Protection Officer also conducted an orientation with the children on Neighbourhood Children Parliament (NCP). The officer explained, NCP is a miniature parliament at the children's level consisting of several ministries headed by the Prime Minister. NCP trains children to be leaders. The minister's in NCP identifies and advocates for issues related to children directly or indirectly in their locality. Thus, building strong NCP in the village creates strong advocacy team in the gram panchayat. The members of NCP are trained to do the same in NCP. Thus, NCP becomes a strong advocacy body in the village. He shared that children can be ways and means to do the advocacy for themselves and community through Children's Parliament.