Annakkuty Amma was all alone in the water on her tiny rowboat bobbing by the bank. All she needed was a patient ear, for the dam within, to burst.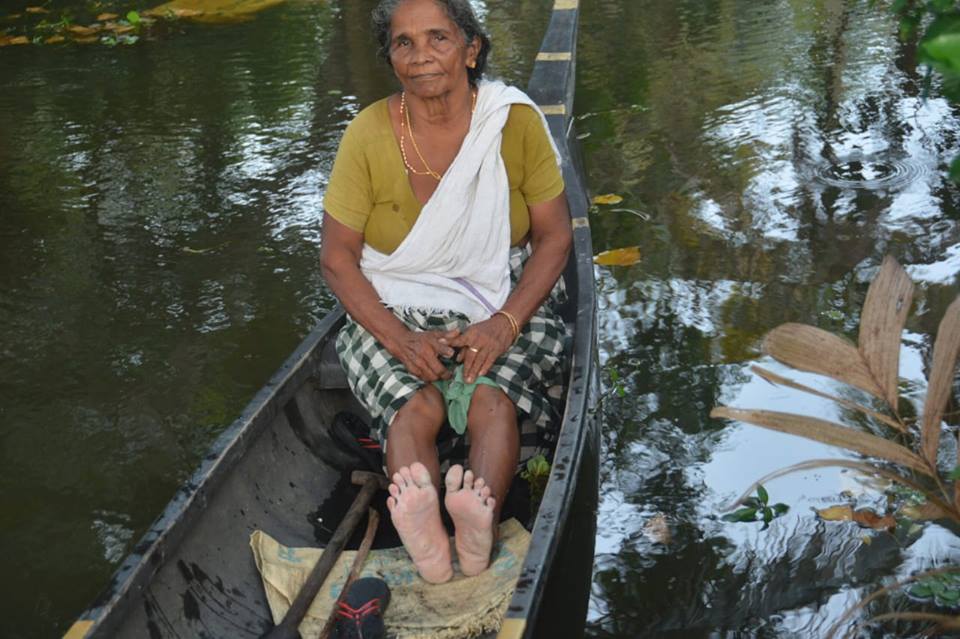 Her skin disease is especially bad, she says. The pain & itching are almost unbearable. Caritas India supported her with Food and WaSH kit.
The kits itself is just a small (though necessary) gesture. What these people needed most is someone to stand by them, hear them out. That's what truly begins the process of healing, of rehabilitation.
Incessant torrential rain in several parts of Kerala has taken a heavy toll of life and property for the lives of the people. Caritas India is responding to the situation in collaboration with various social service societies to provide solace to the people.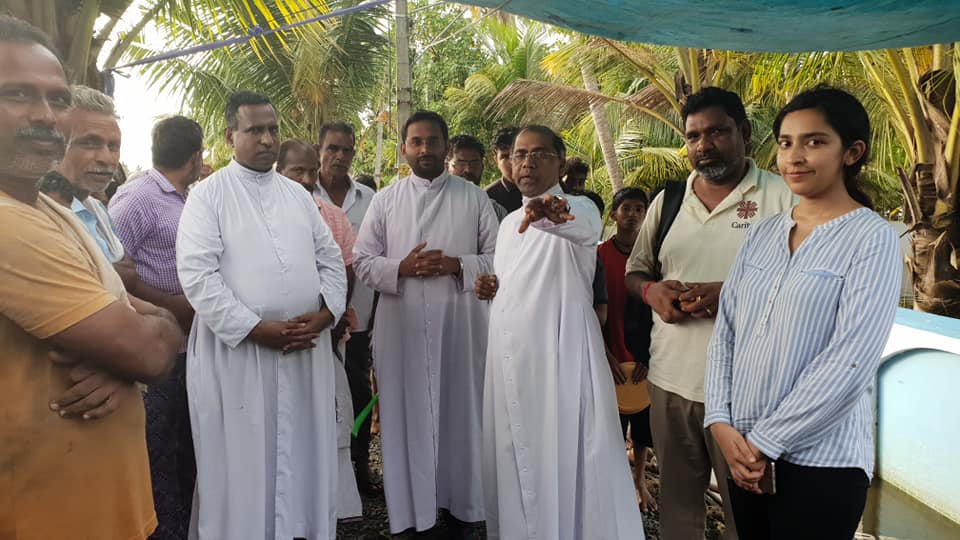 Since early Thursday morning, Caritas India's intrepid team in Kerala has been actively tracking the inexorable flood & landslide situation in the state to render immediate service to thousands of people affected by the flood. Flood-affected 39150 families were given food support and other immediate help. Besides this, 25319 people in Kuttanad where also supported.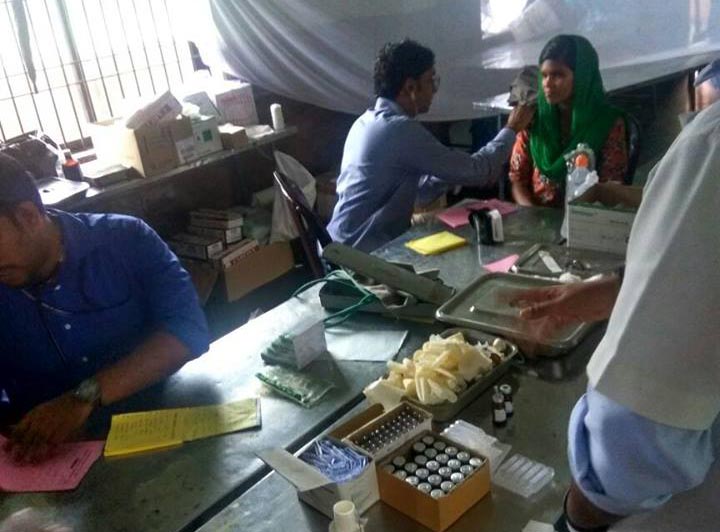 Dioceses of Mananthavady, Palakkad, Thalaserry, Irinjalakkuda, Kothamangalam, Idukki, Kanjirappilly, and Pala are putting their united efforts to collect funds for the affected people in Kuttanad. 15 medical camps were already conducted and treated almost three thousand people, another 30-medical camp are underway.
Executive Director, Caritas India Fr.Paul Moonjely announced that additional support will be provided to the flood-affected people in Kerala. Fr.Michale Vettikkatt, Social Apostate Chief Coordinator of Syro Malabar Church and Fr.George Vettikkattil, Director of KSSF also attended the press meet at Kottayam.