It is important to understand the role of the community in the development perspective. What is the relationship between the community and the development organisations in the social sector? Do they need the support, if 'yes', what type of support is needed?
Jeevan (Empowerment Animation) programme of Caritas India in Maharashtra addresses these questions by giving power to the people. It encourages communities to pool their resources for developing community assets and leverage community solidarity for gaining more spaces in local governance systems. It helps the communities to achieve greater self-reliance in the sectors of agriculture, governance, livelihood, land rights by collectively using their resources.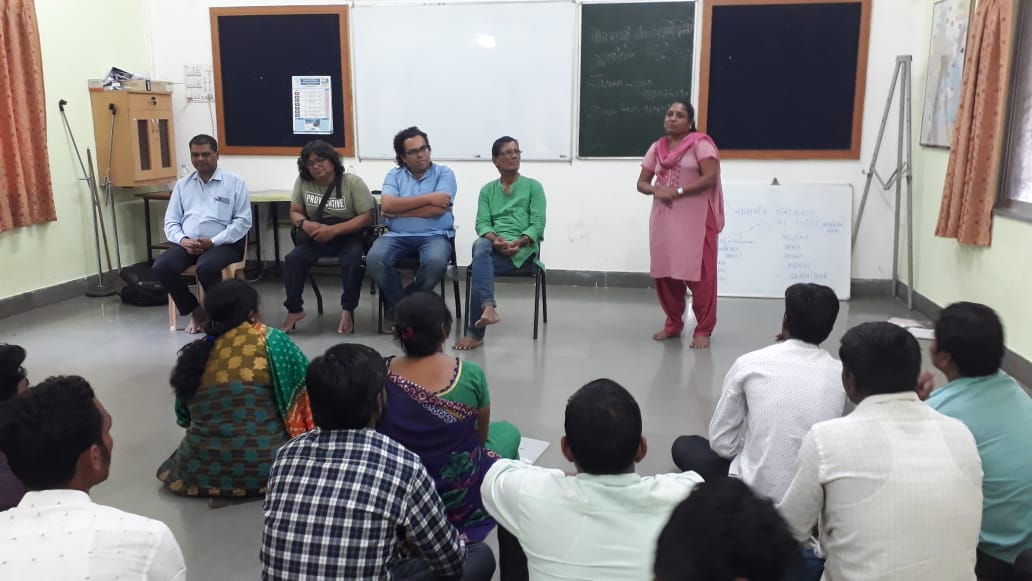 Regular capacity building on the development aspect and revisiting the programme strategy is an important aspect of the programme for its successful and systematic intervention in the field. Recently, Caritas India brought 26 staff from Nagpur, Chandrapur, Amravati, Aurangabad, and Ahmad Nagar to build their capacities on the programme understanding and strategies.
Br. Vincent Nigrel opened the programme and applauded Caritas India's efforts on community empowerment. "The results are visible among the community and they are becoming more empowered and aware of their rights", shared by Br. Vincent at the inaugural session of the three-days programme from November 19-21, 2019 at Ahmad Nagar.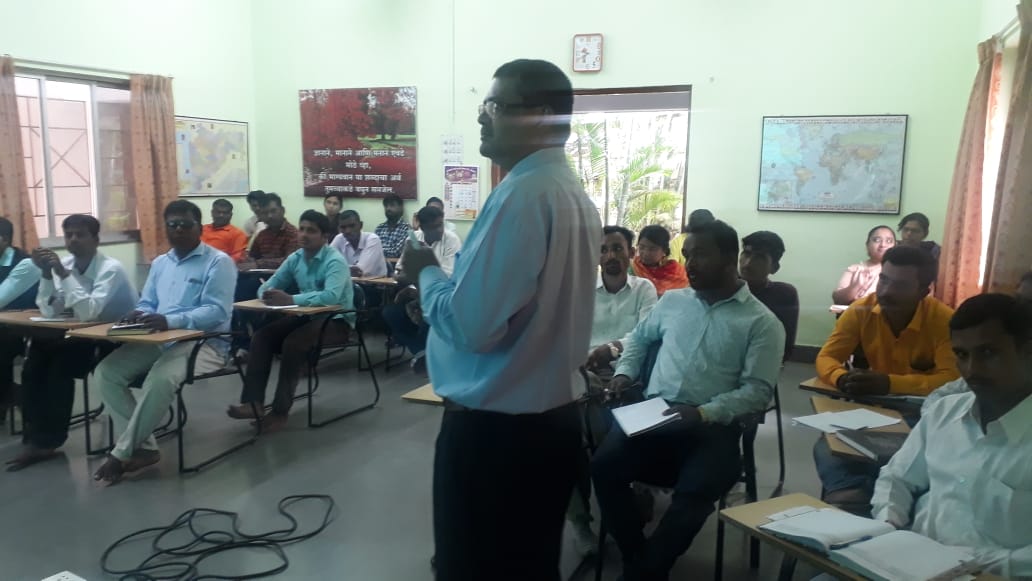 "It is important to have a strategy in our work while achieving the objectives of Jeevan EA programme", shared Mr. Melvin Pangya. State Officer- Maharashtra. He explained and helped the participants to understand the activities and results of the programme. The participatory group exercise helped in getting clarity on the results and activities.
The participants also got the opportunity to learn about the process of cost-benefit analysis by Mr. Mukund Deshmukh, Asst. Programme Manager from SABAL programme. It is a measurable financial metric helps in identifying the highest and best return on an investment based on the cost, resources, and risk involved. Mr. Mukund also shared about the present agriculture and challenges with the participants.
Mr. Rushikesh Kute, the Jeevan EA Coordinator from Pune Diocese Social Service Society gave input on zero budget farming. He shared about the ill effects of chemical farming and the scenario of farmers' suicide in Maharashtra. He spoke about the use of local resources in promoting zero budget farming and its importance to the farmer to convince about natural farming. 
Mr. Juran Lopes, the Retired Bank Manager took a session on the street play and folk-art theatre to create and promote awareness on various social issues in the village. He shared the tips with the participants on how to present the street theatre and how to prepare the songs to attract the crowd.   
The sessions along with the strategy discussion helped the participants to integrate new learning to be more effective and efficient in the field. The techniques learned during the sessions will be further tested and applied to bring more empowerment in the community.