"The news of Caritas India building volunteers brought a new hope in me that I will be learning something new".
During Kerala Flood 2018, I was working to help the flood victims. Sadly, I was stuck in a house with six injured people for four days. During those days one of the injured passed away in front of me due to heavy nose bleeding. It was that moment when I decided that I will train myself in first aid to prevent such incidents in the future. During the volunteers training program organised by Caritas India, we were trained on how to respond during a disaster and on the basics of first aid. I actively participated in the training and learned first aid wholeheartedly. I also conducted similar sessions for others whenever I was given an opportunity.
The recent floods in India ravaged many states and caused immeasurable damage. I was eagerly waiting for an opportunity to serve the distressed. Caritas India gave me that opportunity as I was involved in the flood response activities held in Guntur. My main role was to collect information from the affected people, my interaction made me realise that the damage done on the minds of the people is much higher than the physical damage.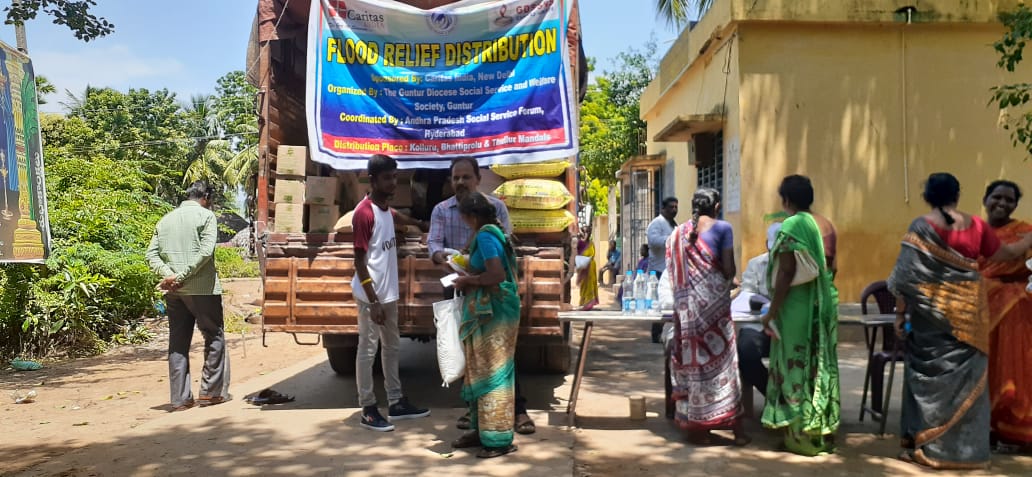 I along with a well-equipped team, identified 25 villages in the affected area through the village committees and selected 800 beneficiaries. Handling distribution of relief material was the most difficult part of the whole experience. It is impossible to make people wait when they have lost their households completely. The weather was extremely hot and each passing minute the scorching sun was piercing into my body. I salute the different teams of Caritas India who have been tirelessly working in such harsh conditions for the affected across India. To conduct the distribution effectively and efficiently we took help from local citizens of the village. All community volunteers supported the activity and assured effective implementation. I was glad to know that we still haven't given up the spirit of helping.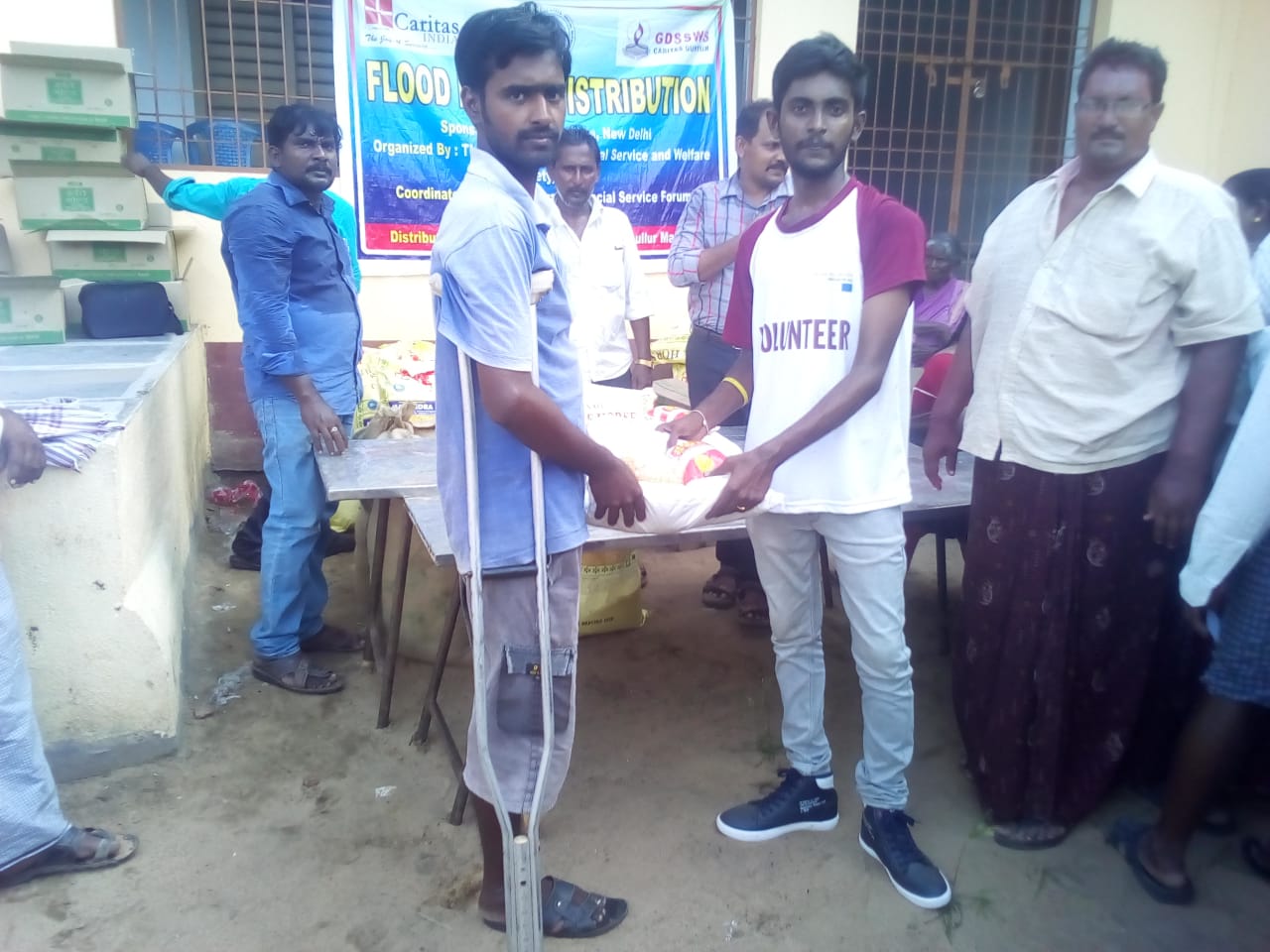 I shall always be grateful to Caritas India for choosing me and providing me this opportunity of being a Caritas Samaritan. Today, this experience gave me a new perspective on my goal in life. I always wanted to work for the betterment of the society, but my wish was realised through Caritas India's continuous efforts of building the spirit of volunteering into the citizens of our country. I strongly urge every Indian to take up this mission of volunteering and serve the needy next to you.
Prasanna Krishna
Caritas Samaritan
Andhra Pradesh