"Though Indo-Nepal border is long, but Members of Parliament has discussed several times to put fencing at the border to stop illegal infiltration and human trafficking", said Akshayvar Lal Gaur, Member of Parliament from Bahraich.
He was speaking at the Indo Nepal Stakeholder Meeting organized by Caritas India to End Human Trafficking. Calling it as "most heinous crime", he said such illegal activities should be controlled at the Indo-Nepal border and Central Government is pondering the possibility of fencing the Indo-Nepal border. "Human trafficking is an international issue for which, besides the government, social groups and defence forces will also have to work jointly and as a people's representative, I am committed to finding a solution to this problem"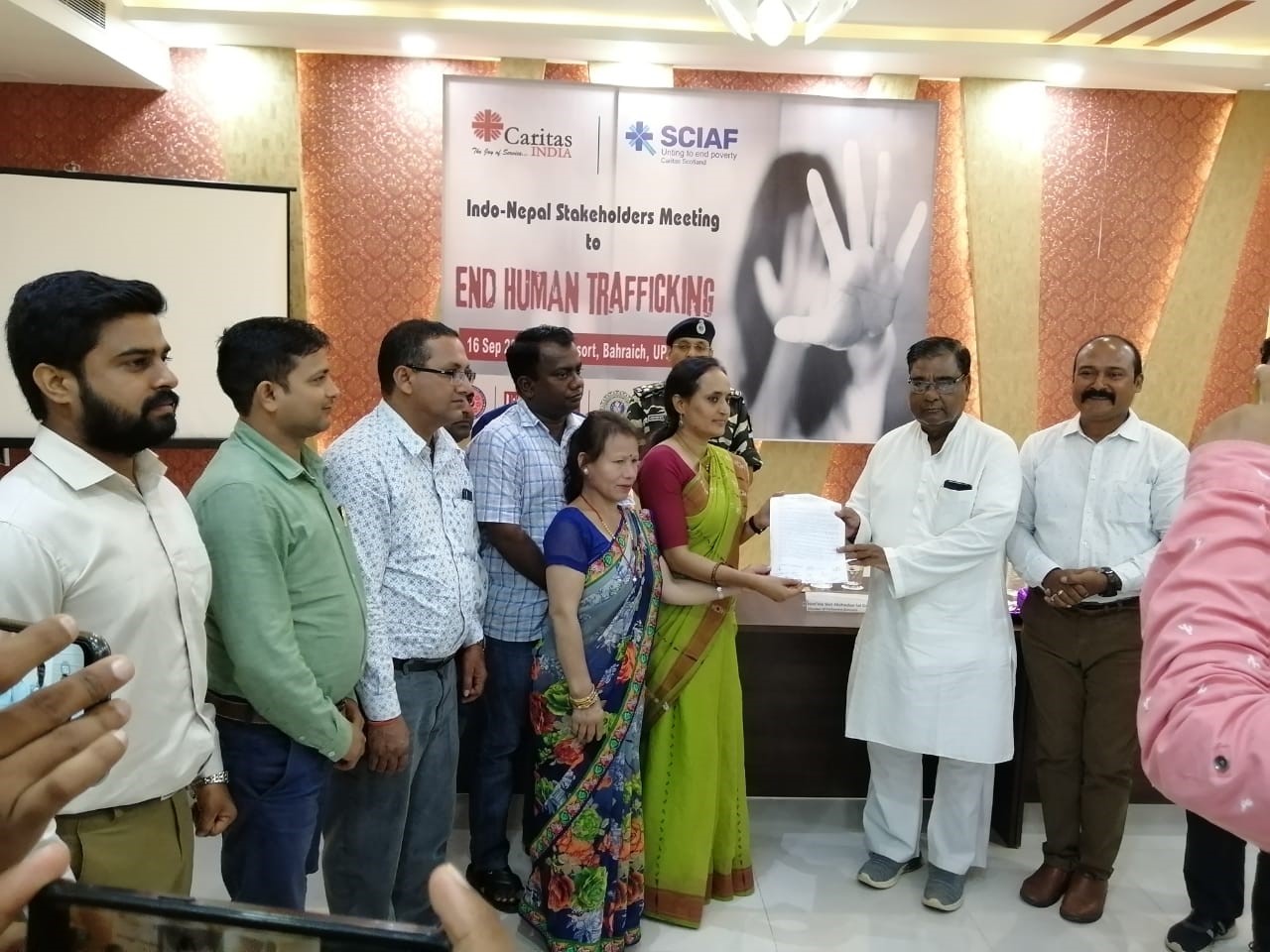 The MP said that he will soon meet the Union home minister and the defence minister to put forward the suggestions given by the stakeholders during the workshop.
The Indo Nepal stakeholder meeting was organized to discuss the Challenges & Gaps during interception, rescue & repatriation of Trafficking in Person (TIP) & take the joint initiative to address the issue for review at the policy level.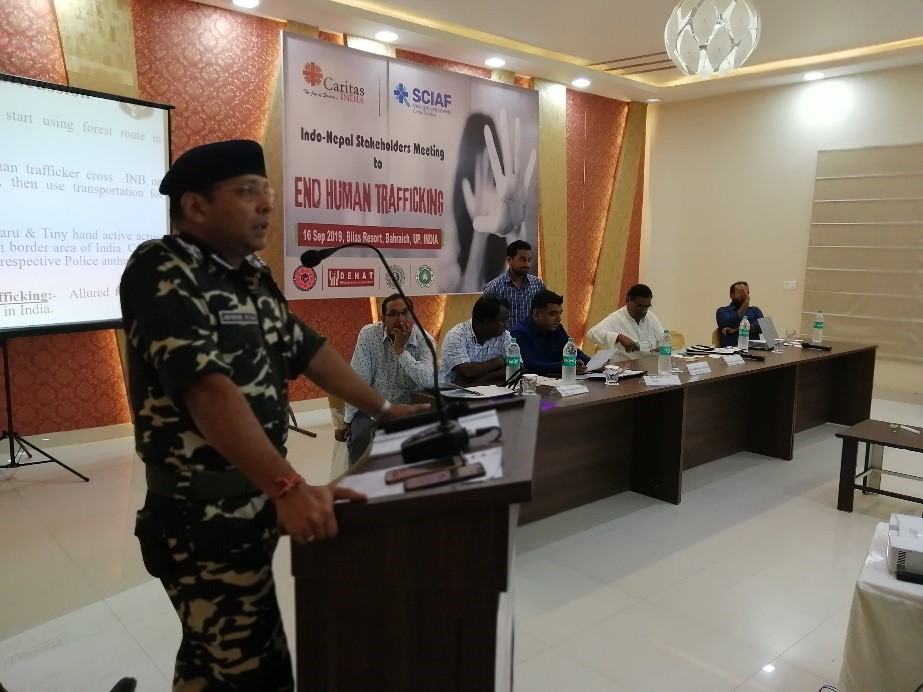 "Human trafficking is among the priorities of the Shasastra Seema Bal (SSB) and we have been continuously making efforts to regulate it", shared Special Guest, DIG-SSB, Abhishek Pathak. Sharing about the SSB, he said, the role of SSB is to safeguard the security of the border and promote a sense of security among border population and prevent trans-border crimes, smuggling and any other illegal activity. SSB prevents unauthorized entry into or exit from the territory of India, it carries out a civic action programme in the area of responsibility.
Keshav Koirala from Maiti Nepal, an organization working against Human Trafficking also suggested strengthening Indo-Nepal Stakeholders relation to formalize the Standard operating Procedure which is a barrier in Repatriation & dealing with TIP's.
Representing Win rock International Nepal, Ms. Kamla Pant insisted that a bilateral dialogue is very much required between India & Nepal to find an easy way to work against Human trafficking. If this initiative will be taken into consideration through such kind of Platforms, we can surely bring major changes at the Policy Level which is indeed very much required.
Mr. Aftab Mohammad, UNICEF Child Protection Specialist suggested to work closely in synergy with all stakeholders so that optimum result can be obtained from our efforts. He said, Caritas India is taking this lead to create a platform for bilateral talk, it is our collective responsibility to find the ways for the fight against Human Trafficking. Besides the network, we need to strengthen the system also which is involved in handling the cases of Trafficking. He also emphasized that the CSOs have a greater role to play in strengthening the law enforcement agencies and vice versa.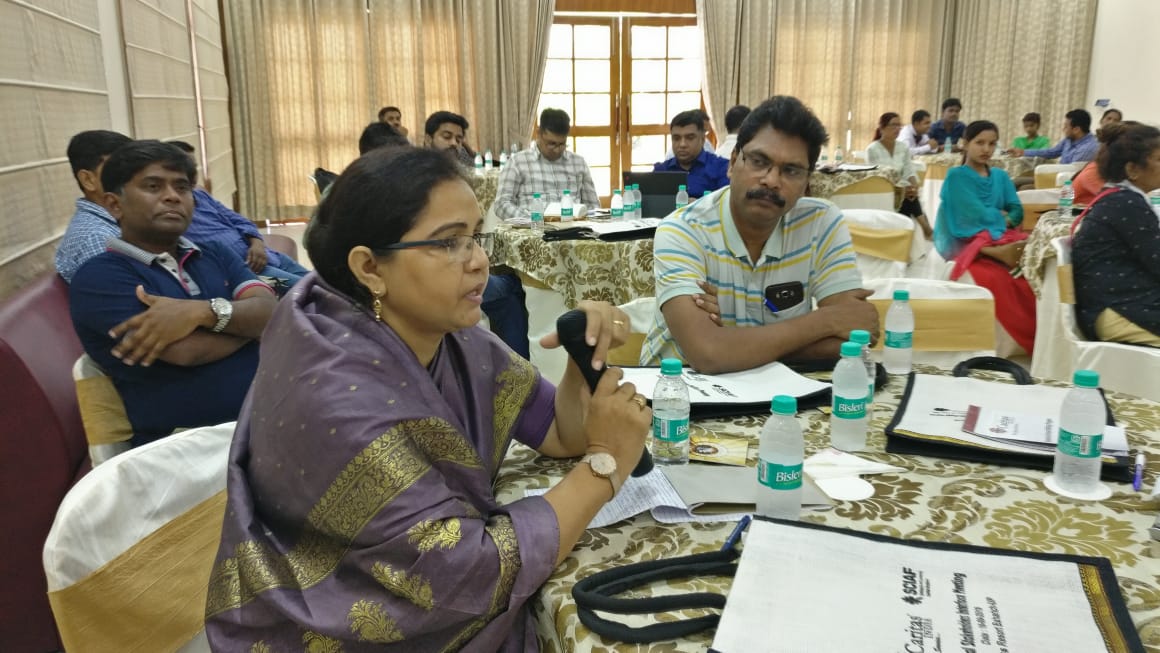 Anti-Human Trafficking Unit Head & District Child Probation officer also spoke on the challenges in working against Human Trafficking. They said that their department is overloaded with extra Responsibilities & willingly they are unable to pay more attention to Human Trafficking cases. Challenges in combating Human Trafficking like unavailability of Shelter homes at the border area, ongoing community Awareness & Sensitization, Training of Law enforcement Agencies on HT laws were shared by all the participants.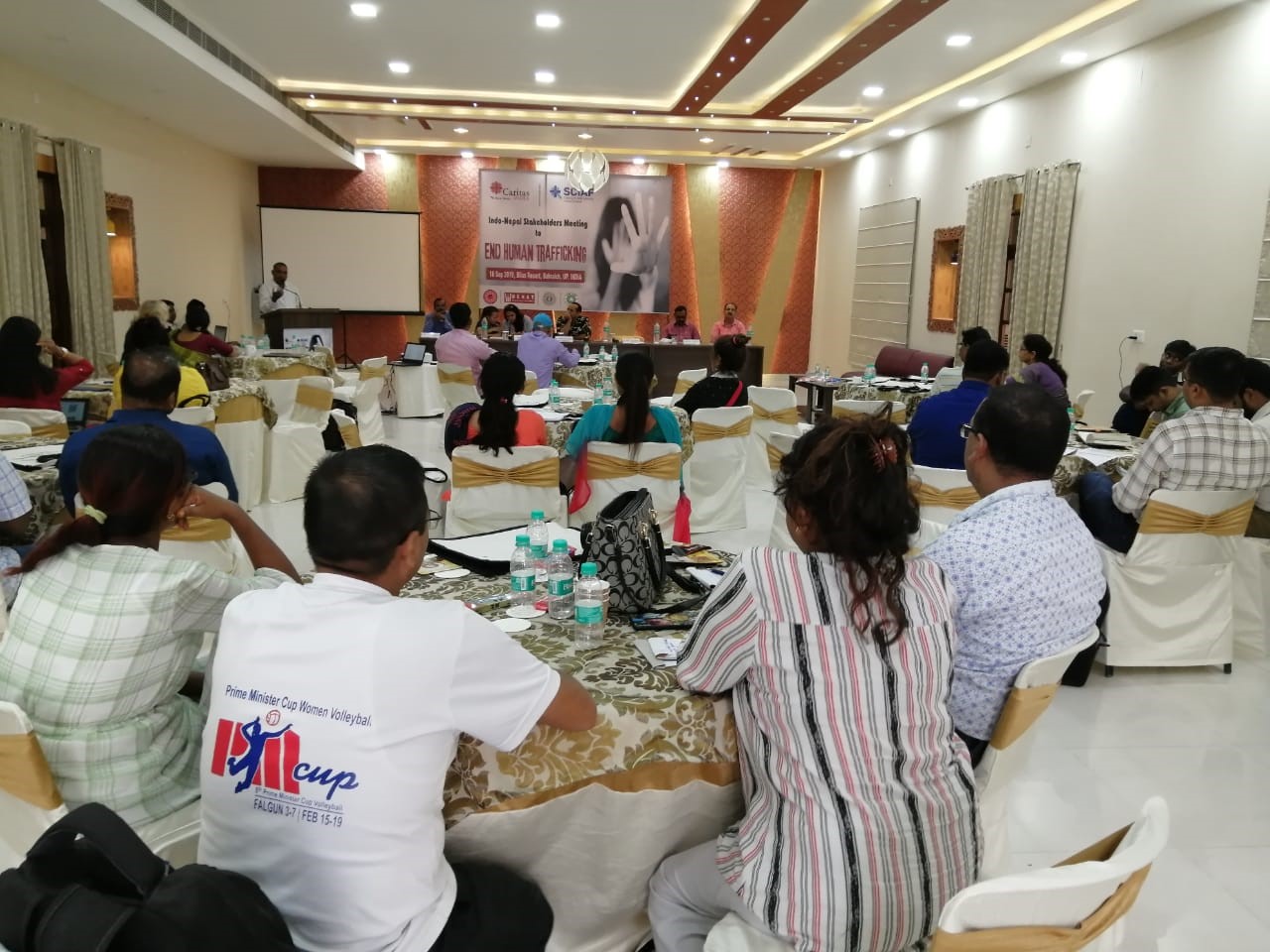 As a way forward, Caritas India requested all participants to be part of a network through which the challenges & Gaps can be addressed & worked out at the policy level. The Interface meeting can truly be called an Action for Solidarity to end Human Trafficking as the Law Enforcement agencies like SSB & AHTU; Child Protection units; NGOs like UNICEF, World Vision, Plan India, Action Aid, Shakti Samuha, Maity Nepal, Tiny Hands along with CWC members and Media came together to end this modern-day slavery.