The 96th Governing Board and the General Body meeting of Caritas India was successfully held from May 6-8, 2019 at St. John's Medical College for Health Sciences, Bangalore. In the changing scenario, the social concerns of the Church is to meet new challenges in appropriate and concerted ways to address the challenges faced.
His Eminence Cardinal Oswald Gracias reiterated, "Walking and working together with people of good will should be our directive." The 3-day deliberation was indeed a fruitful experience as Caritas India shared the Annual Report 2018-2019. Ruminating upon the year gone by, the Governing Board and the General Body members congratulated Caritas India team under the leadership of her Director, Fr. Paul Moonjely for serving with fervor the Moto "Joy of Service".  The year 2018-2019 though; was staggered with the barrage of disasters, it also beheld the spirit of endurance and the headway that Caritas India has simultaneously made amidst this labyrinth.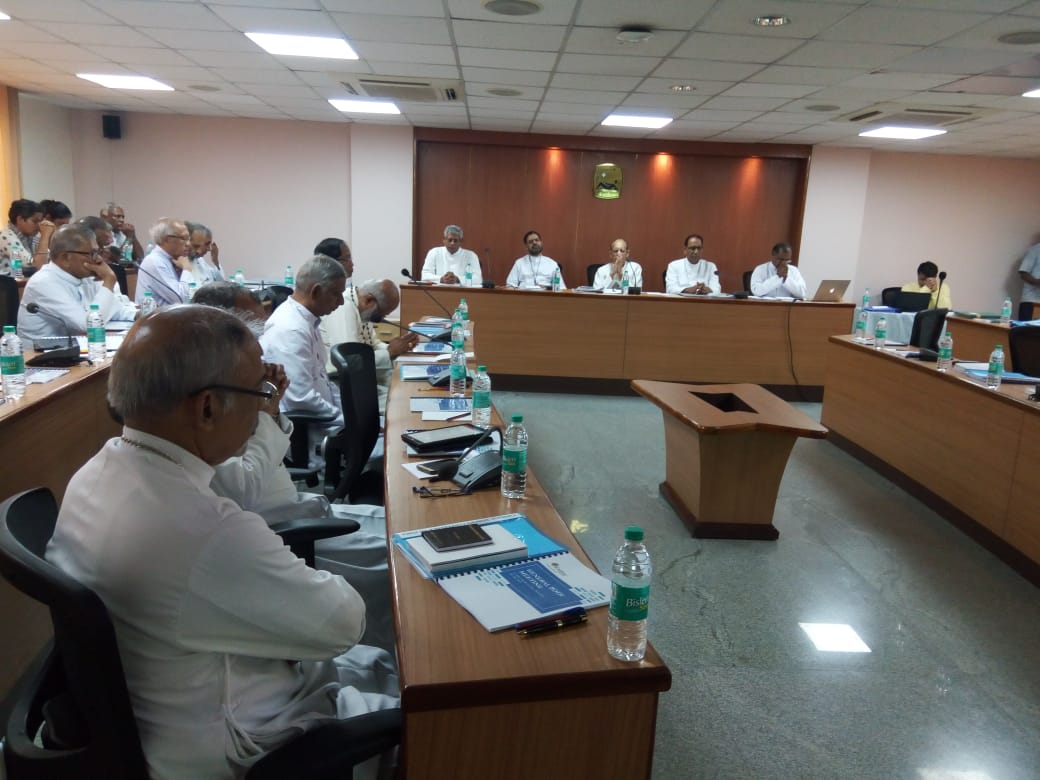 The rollout of the 5-year Strategic Plan was another significant landmark for Caritas India. Diligently working to raise the profile of volunteering, mobilizing 30,000 volunteers across the country through her multifarious programs was a noble initiative well appreciated by the Members of the Board.
The Child Protection Policy, Disability Mainstreaming Guidelines, and the Visibility Guidelines were some of the other highlights of the 3-day deliberation.  Along with the Annual Report 2018-2019, Caritas India released various knowledge products for knowledge dissemination.
As part of the Institutional Building and the strengthening of the organizational structures, Caritas India has given a strong impetus to "Partnering for Change". Caritas endeavours to partner with different constituencies with different demographic reach to build a crescendo of Caritas movement through her Strategic Pillars of Animation, Dialogue, Volunteerism and Sharing Communities in our Pan Indian presence.