The food system of Northeast India has changed in an unprecedented manner in the last one decade. The rise of industrial and western culture has replaced the traditional indigenous food with junk food. When we look into this generation the consumption of fast food, junk food, and plastic food has increased day by day both in the rural and in the urban areas which have a negative impact on the health of the people.
The Social Service Centre, Shillong being of the partners of Caritas India in the implementation of FARM NE-II, had taken up various measures to promotion and popularization indigenous food and increase the livelihood of the rural poor farmers. The Farmers' Market is one of its initiatives that have earned the Caritas India Social Innovation Award 2018, at Bangalore, and recognition by the Farmers' Commission, Government of Meghalaya and NABARD. All have expressed their appreciation for the initiative and efforts put in by the SSC. Moving forward and taking the FARM project to a higher level, four farmers outlets were promoted, two in East Khasi Hills, one in Laitdiengsai village and the other at Lamsain village and two in Ri Bhoi District, beyond farm villages. "From Farm to Shop" is the main objective of these farmer's outlets.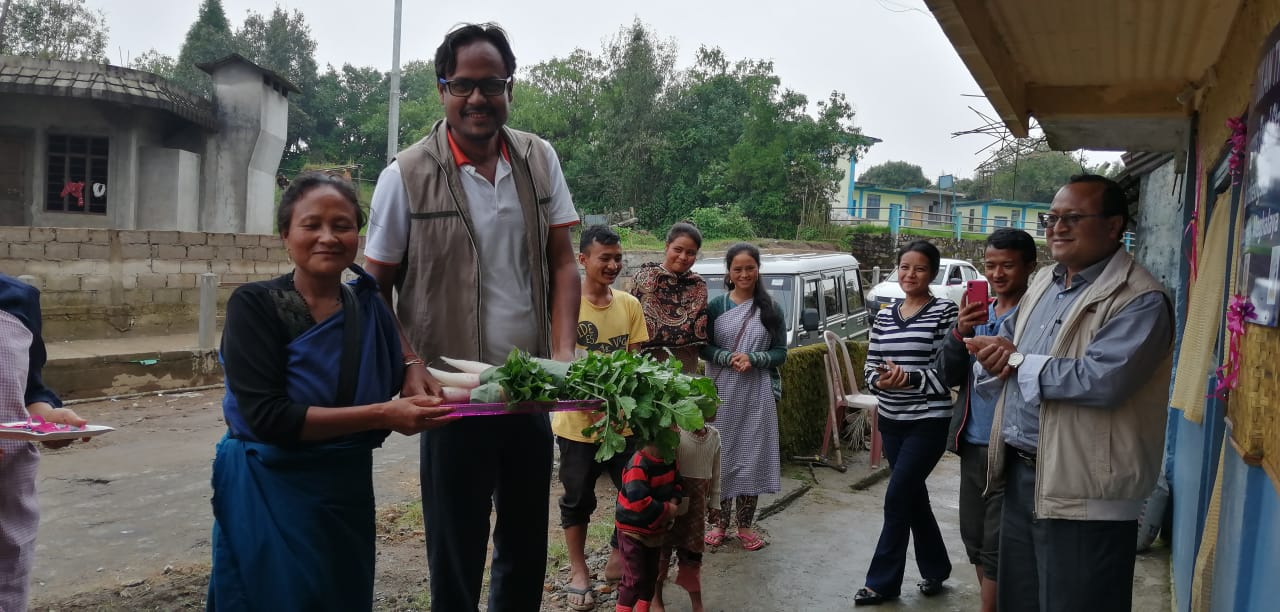 One of the main problems facing our farmers is of marketing facilities. These outlets serve as marketing link between the farmers and the buyers. One of the main criteria of these outlets is the promotion of local indigenous food. Plastic and processed food in these outlets is highly discouraged. The farmers can sell homegrown chemical-free vegetables and self-made food items. In order to facilitate the same, SSC had organized Bakery training for the members of farmers club who run the outlets. They have been capacitated to bake millet cake, banana cake, and carrot cake.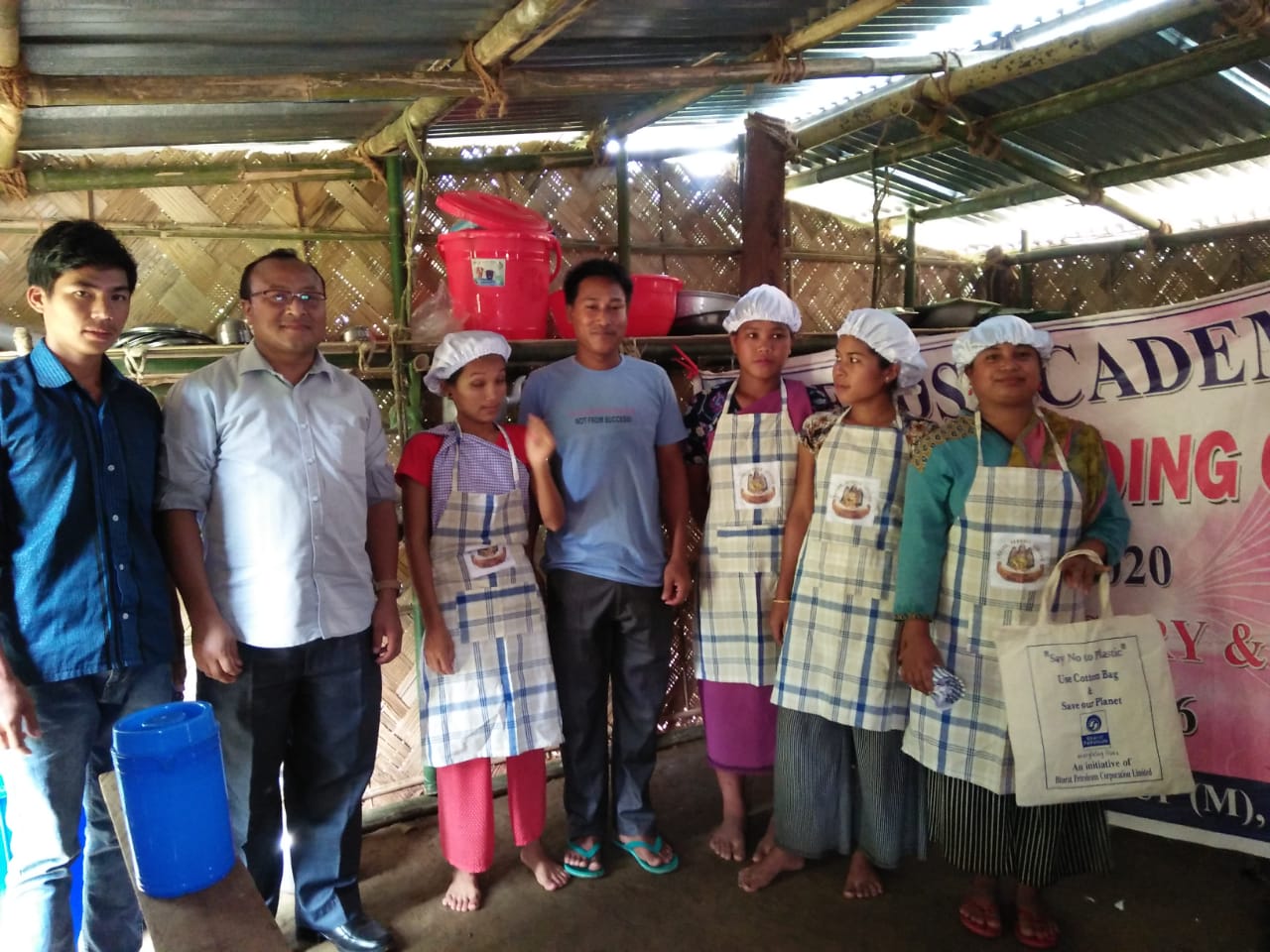 When talking about the promotion of indigenous food SSC feels the need that it is important for the people to be aware of what they eat. SSC has taken the support of Ms. Angelyne Rynjah, Assistant Dietitian, North Eastern Gandhi Regional Institute of Health and Medical Sciences and Dr. Chubasenla Aochen, Scientist (Plant Biochemistry), ICAR Research Complex for NEH Region with the Nutritional content of different varieties of the indigenous food and local fruits which are available in the region. The nutritional content of the traditional food was printed in the banner and have been put up during the monthly farmers market for the farmers and consumers to be aware of the nutritional value of the traditional food. A booklet on "Ka Thup ki Jingbam Tynrai (Nutritional Content of some Traditional Food) was also published.