We find a massive change in the living standard and agricultural practices of farmers in Thalavadi Block. We attribute this to the visionary efforts of Caritas India through the leadership of Dr.John Arokiaraj, Manager, Caritas India and technical assistance from Dr.Haridas, KVK, and Gandhigram University " observes Ms.Suprabha, Project manager of Udhagamandalam Social Service Society (USSS).
A shift to cash crops, high usage of chemicals and lack of awareness on land and water management spoiled the fertility of the soil in the rainfed Thalavady area. As the production started reducing drastically, 70% of the land belonging to small and marginal farmers was sold to corporate companies and landlords of neighboring districts.
The project "Sustainable Agriculture for the Development of Humanity and Nature (SADHNA)" supported by Caritas India was initiated in 2013 covering 580 small and marginal farmers and 289 landless agricultural laborers in 6 villages of Talavadi. Constant awareness on integrated sustainable agriculture helped the farmers gain confidence. Visit to KVK, Caritas India organised trainings, sharing of experience by local organic manure experts, technical support from Gandhigram University, Government agricultural and horticultural departments and Amirtha bhoomi helped the members come back to their traditional cultivation.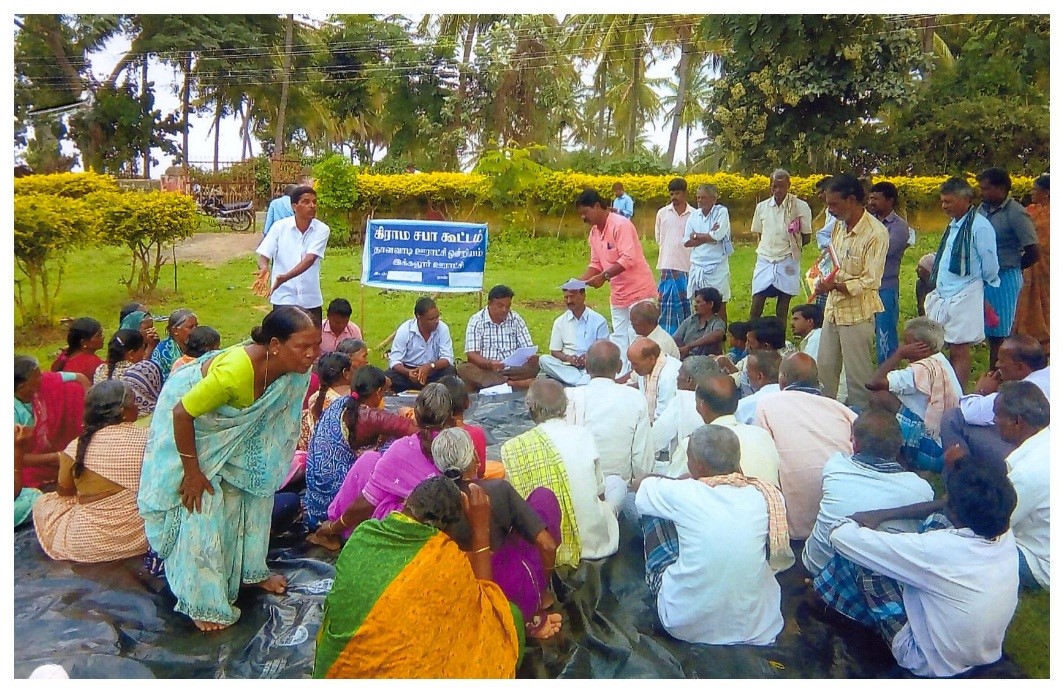 Farmers club works as mediator and facilitator for the bank and the villagers. One of the clubs promoted at Sholada in Ooty received best farmers club award at state level among 7800 farmers club promoted by NABARD at the state level. This helped USSS secure project of forming producer organisation and Producer Company.
NABARD also evaluated USSS' experience in working with farmers and the NRM model at Talavadi was highly appreciated. Witnessing the groundwork done at Talavadi through Caritas India, NABARD sanctioned project to USSS for promoting Producer Company at Talavadi in addition to the already sanctioned ones at Ooty and Gudalur. It was done with the perspective of farmers sustainability by promoting integrated agriculture as " Farmer Producer Company (FPC)". The support of NABARD comes under "Produce Fund".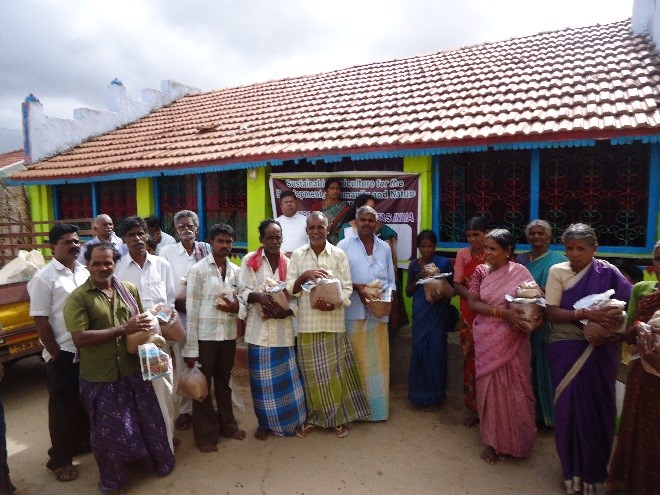 The members of FPC are imparted training on: Objective of farmer producer company, Rules and regulations informing the company, Procedure of registration of company in the company's act of 1956, Roles and responsibilities of the board of directors, Formation of farmer interest groups, Need and importance of shares and roles of shareholders,Business promotion and marketing, Value addition and resource mobilisation, Preparation of projects to start business, Importance of buyer-seller meetings, Membership in the consortium of producers company at state and centre level, Fund mobilsation especially equity grant and interest free loans up to 30 lakhs from SFAC equity support and convergence with Govt / other agencies.
USSS with the support of NABARD Produce Fund amount (Rs. 3 lakhs every year for three years) spent Rs. 60000 for registration under the company's act, imparted training to the members and facilitated them to prepare a business plan and start business activities. The Talavadi Producer Company is selling traditional grains and maize purchasing from the producers/shareholders of the company and directly selling it in the market for a better profit.
Availing all the Government subsidy schemes, license to import and export seeds, selling manure at a reasonable price, utilization of marketing outlet by the Government departments and abolishing middlemen are some of the major benefits foreseen through the registration of the producer company.
Through NABFINS- a subsidiary unit of NABARD, 812 farmers have received a loan in the range of Rs. 40000- Rs. 80000 amounting to 28 Crores. FPC also takes care of the supply of inputs like seeds, saplings, traditional grains and have supported 505 members. Last season 200 farmers were distributed with 600 kgs of ragi, 125 kgs of samai and 60 kgs of thinai. As a result, traditional seeds cultivation is done in 378 acres. The grain bank at present has 1320 kgs of ragi, 60 kgs of thinai and 136 kgs of samai for distribution to new members.
Under the new Cluster programme on LAND AND WATER (Thulir), 10 adjacent villages are identified and included in the FPC. A shift from individual development to community involvement is focussed to protect and preserve the natural resources of the villages. In each village to ensure sustainability, farmer interest groups are formed and linked to the Talavadi Producer Company, to help the farmers get more income, overcome exploitation, get regular technical support and involve in sustained farming in a better way. The major success of Caritas India support through USSS could be seen from 90% reduction in land alienation in Talavady said Fr.Solomon, Executive Director of USSS.