Caritas India's Facilitating Agricultural Regeneration Measures (FARM) Northeast programme has always emerged as one of the transformative and sustainable practices of the Facilitating Agricultural Regeneration Measures (FARM) Northeast programme towards achieving self-reliant communities. The programme aims to revive traditional farming practices to meet the food and nutrition security, promote collective action for socio-economic and self-governance development and revive traditional preventive and curative health practices.
Notun Basti a village of Karbi Anglong district of Assam is one of the implementation areas for FARM NE II project. The village comprises of Adivasi community with 20 families. The village community mainly depends on Jhum cultivation and with no proper road linkage, the interior location of the village makes the village with poor civic amenities, yet the village is one of the active communities among the 10 project village under Farm NE II.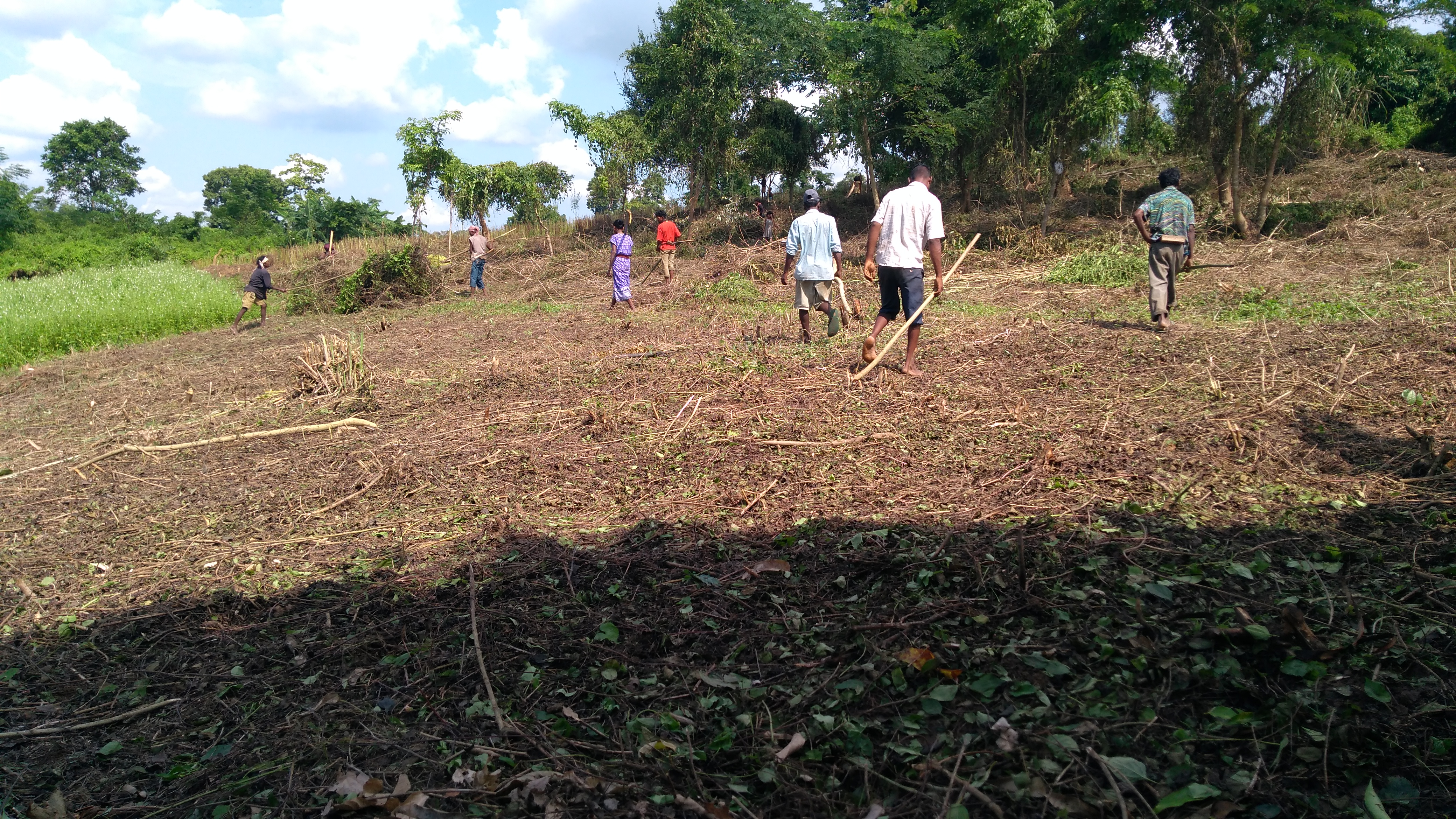 Under the Farm NE II project, the community had organized various programs pertaining to Capacity Building, Awareness program on community Action, Community own Farms, Roles and responsibilities of leaders. As a result of the training and awareness, the villagers decided to create their own farm with varieties of fruit trees. As part of empowering the community, the members procured a suitable plot and it was agreed that 80% of the work and 20% would be undertaken by the FARM team.
As a result, the community created their own farm by planting Lemon and Aracanut in their own village. They initiated the process on 14th of October 2019 and completed on the 17th of October 2019. Notun Basti village community has planted 400 lemon plants and 560 Aracanut plants in their farm on 1-hectare plot of land. Now the community of Notun Basti is more accessible to market in selling their organic products. The whole community in Notun Basti is engaged in farming by cultivating vegetables, Seasame, Tapioca, Sweet potato Jhum Paddy, Mulberry Plants. Sowing of mustard seeds and mixed cropping is the plan ahead for Notun Basti.