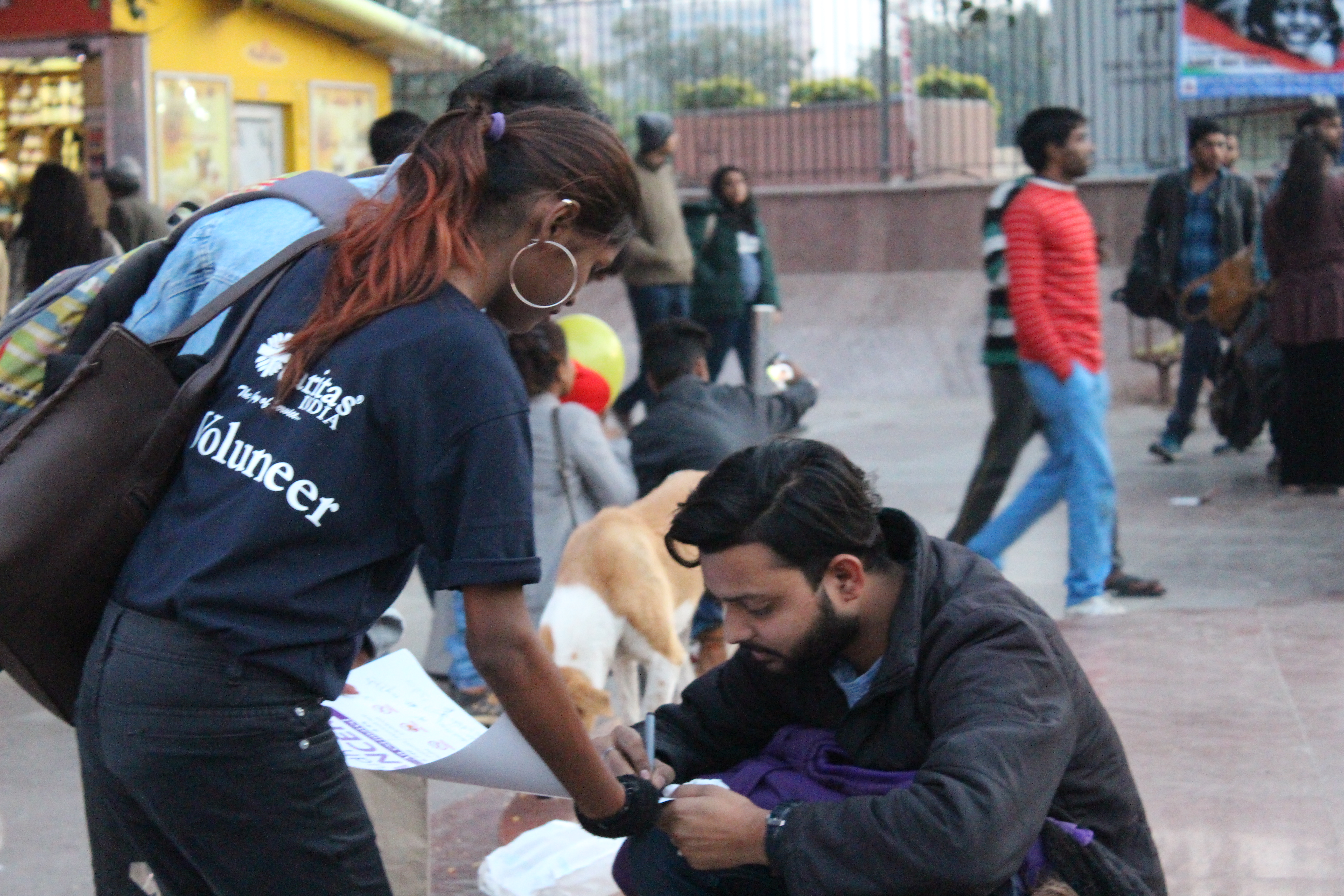 Volunteers are in news for actively working in the communities to transform the world into a better place. There are amazing examples of tasks achieved by volunteers through an exceptional display of commitment and hard work. Caritas India understands volunteering as a powerful and practical way to reach out to the most marginalized sections and reduce poverty and inequality. Being one of the important pillars of our strategic plan, we are enabling people and the communities to play a more active role in development by volunteering, the essential pre-conditions for systemic and sustainable change such as ownership, participation, empowerment, and inclusion. Caritas India understands volunteering as a powerful and practical way to reach out to the most marginalized sections and reduce poverty and inequality. It believes that it is only when people step forward – either as local or national citizens – the sustainable change happens.
An estimated data shows that there are 19,746 cancer patients in Delhi, out of which 4.4% are children. Cancer among children is also on a rise resulting from the high rate of junk food consumption. The present-day living conditions of polluted air, water, soil and consumption of toxic food is leading to many health disasters in India.  Diet and lifestyle are the major factors leading to many diseases. Wrong eating habits, junk food, drug abuse, tobacco smoking, and alcohol drinking as well as lack of exercise ads to the risk of developing certain diseases. Eating disorder due to junk food becomes more common and the younger population is the main victim of the new eating habit. Rising appetite for junk food, the absence of government health policies and other plans are adversely affecting public health. The urban poor cannot afford healthy food and they are also not aware of the risk of lifestyle diseases.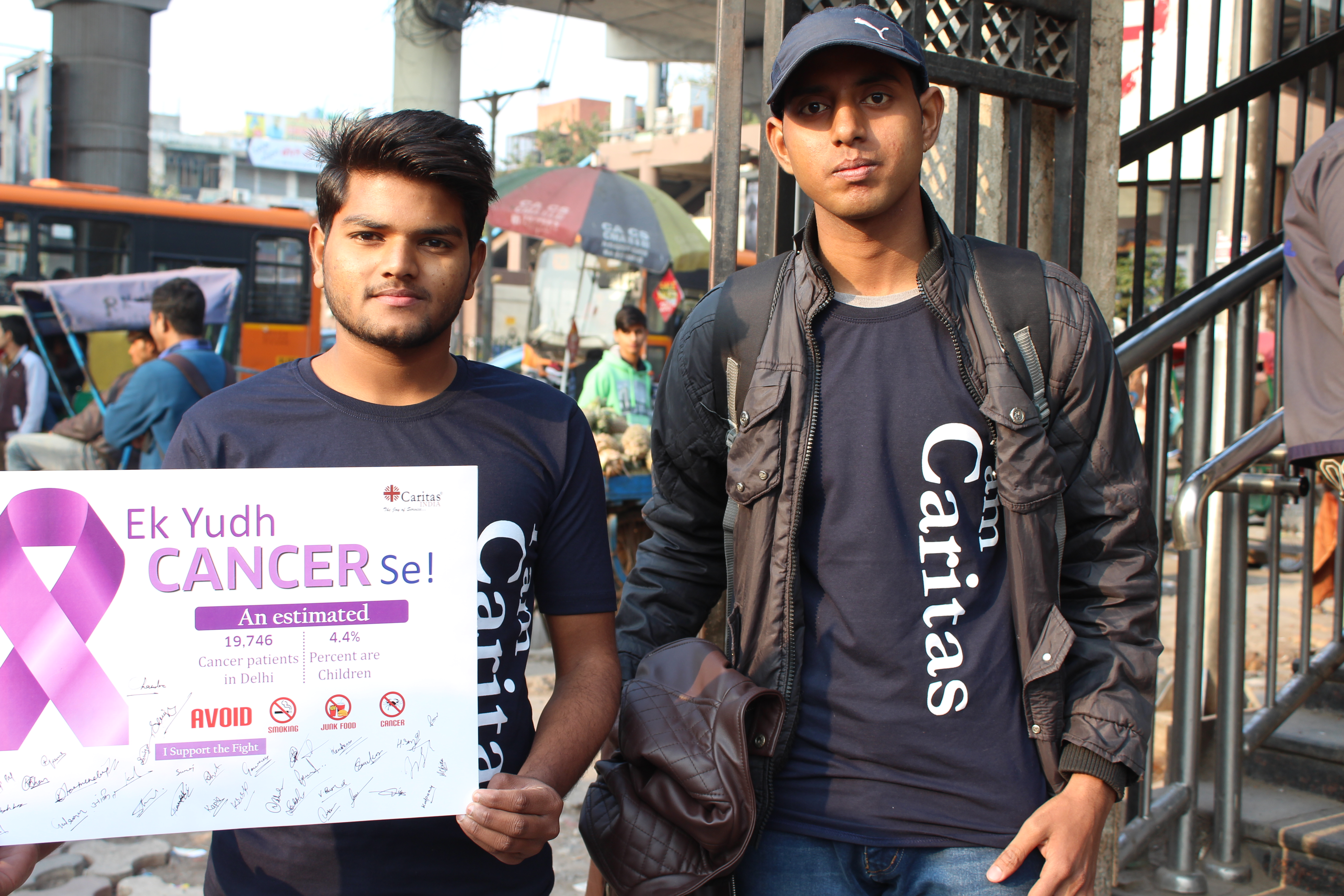 Caritas India volunteers undertook this mammoth task of making their city aware about the causes of cancer through the campaign "Ek Yudh Cancer Se". On 27th January Caritas India volunteers engaged themselves with the public to spread awareness of "avoiding tobacco, avoiding junk food and hence avoiding cancer". The volunteers were stationed at 7 different metro stations namely, Rajiv Chowk, INA, Karol Bagh, Sarojini Nagar, Laxminagar, Chandini Chowk and Kashmere Gate motivating the crowd to support the fight by signing the campaign poster.
Caritas India has been among the pioneering organisations to work for the health and well being of the community. Caritas has set a goal to contribute to the targets set by National Health Policy 2017. It contributes to a reduction in infant mortality rate, Under Five Mortality Rate, neonatal mortality rate, Maternal Mortality Ratio. It also supports the achievement of national health policy goals for communicable disease (HIV, TB, Malaria, other vector-borne diseases (& Neglected Tropical Diseases) like Kala-Azar and Lymphatic Filariasis) about elimination, reduction in incidence & prevalence. Efforts are also been made for reduction of morbidity and preventable mortality from noncommunicable diseases such as cancer.