A host of concurrent actions were witnessed across Bihar, West Bengal, Delhi, Tamil Nadu, Uttar Pradesh and Rajasthan on the Earth Day, 22 April. In some of these states, week long activities took place bringing together children and communities from far and often marginalised demography. These concurrently held Earth Day activities created awareness among the people about their role and responsibilities in preserving nature and mother Earth.
In Bihar, 17-24 April was observed as the Earth Day Week by school students and communities.  Activities such as the great campus clean-up and communities' clean up; riverbank clean-up, awareness campaign on environment, and essay writing competitions were organised in schools and communities. Over 190 students from different background actively participated in the Essay Writing Competition on the theme 'Protect Our Species', and likewise participated in the 'Great Campus Clean Up', at Manthan, partner NGO, and Utkramik Madhyam Vidyalaya in Patna.  Additionally, extempore and drawing competition were also conducted among the children and youth on the theme.  The 'Great Community Drive' was conducted in the villages of Jamsuat, Ashapur, Sabrinagar, Gonpura, Jamsuat, Nogama and Pachukia in Patna. Community members and workers actively participated in the clean-up drive, wherein the children and youth joined in as volunteers. The 'Great Ganga clean up' was conducted by the community members from Bhagalpur district of Bihar, uniting people from across ages for a common mission.
Similarly, in North Bengal, the Earth Day was observed on 22 April, by students, childclubs members and child protection workers in the districts of Kalimpong, Siliguri and Birpara.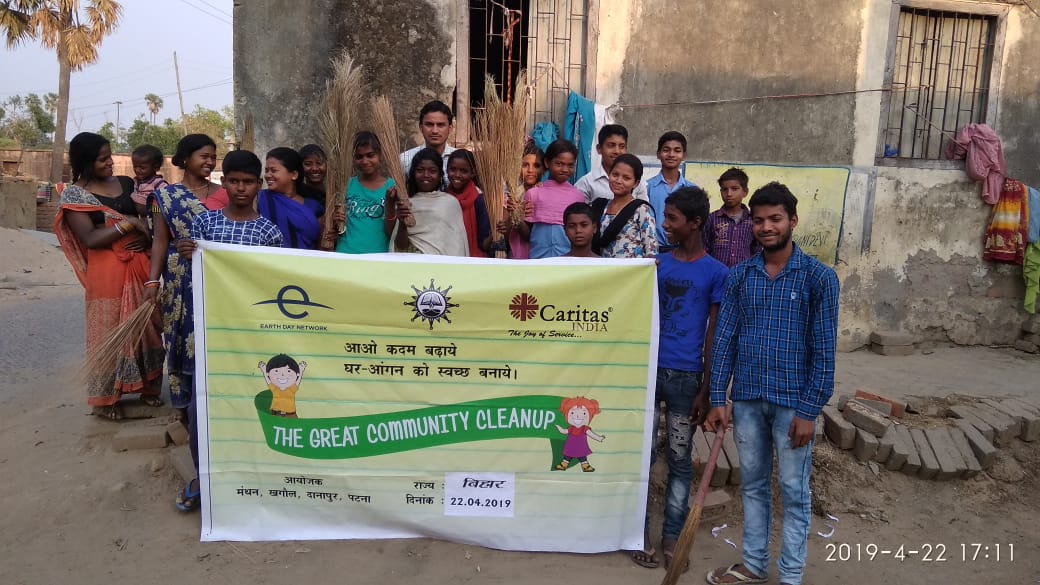 In Kalimpong, more than 163 school students of Chandramaya High School attended the awareness session on protect our species and participated in the Great Campus Clean-up.  Awareness session was conducted on "adopting plant-based diet and stop pesticide and herbicide use" with the community children of Birpara, followed by street play on "protection our earth" by the child club members.
In Siliguri, awareness session on "Save environment" was conducted with 78 child club members, volunteers and child protection workers, all of whom planted a tree each as a mark of their commitment to earth and environment.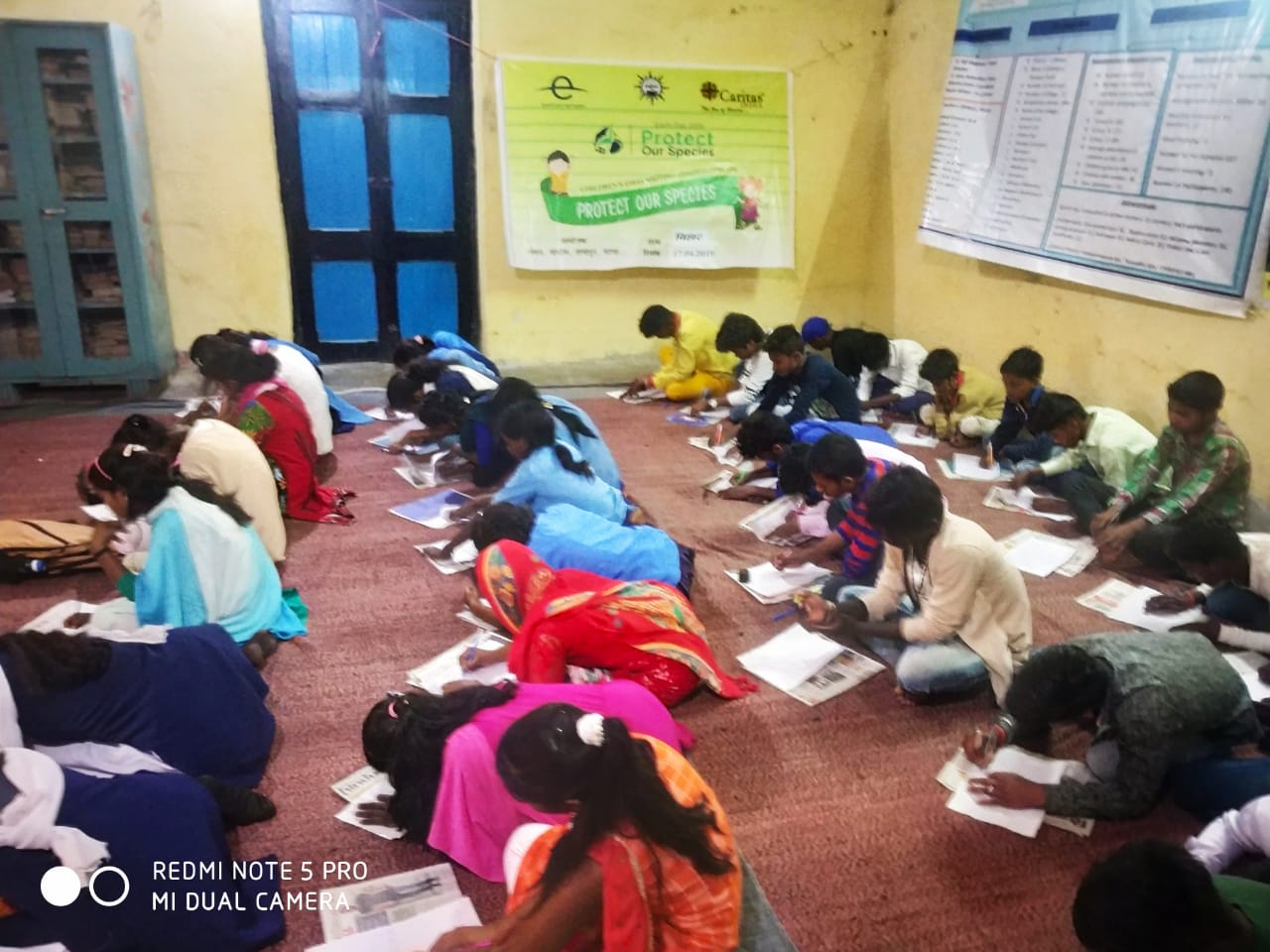 Even the scorching heat and summer holidays couldn't deter the enthusiasm of the school girls in Chennai, the capital city of Tamil Nadu, to participate in the essay writing competition on Protect Our Species. The Earth Day was observed by our children living with disabilities from St. Alphonsa School, Agra, Uttar Pradesh by painting out their thoughts. 25 children participated in the competition. Children that participated in the competition felt that many species are now on the verge of extinction, and rapid urbanisation has somehow destructed the natural habitat of many species. Children from Barmer Government. schools in Rajasthan also participated in the Campus Clean-Up and essay writing competition.
In Delhi, Caritas India and Earth Day Network collaborated with the Integrated Volunteers Network to observe the Earth Day Event at Desh Bandhu College, University of Delhi, on 22 April, towards "Making Desh Bandhu College a Green College". About 50 College students, NSS, Eco club members, environmentalist, NGOs and various Government stakeholders actively participated in the event and pledged commitment to make the College a green college.
Caritas India has joined hands with the Earth Day Network-India, becoming a part of the larger environmental democracy network. to provide civic engagement opportunities at the local, state, and national level on issues surrounding mother earth. Recognizing that while climate change affects everyone, but disproportionately the impacts the most vulnerable and marginalised communities, Caritas India roped in the communities to get their concerns and actions toward environment protection into the Earth Day movement.