The Deputy Director of Caritas India Fr. Paul Moonjely stressed on the importance of volunteerism and psycho social support for victims of calamity.
Sharing the focus of the Coordination and learning workshop, he shared that the need is to strengthen the coordination mechanism between agencies and partners and take the challenges and learnings of the recent response for future interventions.
The workshop of jointly facilitated by Caritas India and CRS and attended by Madras Social Service Society, Asha Nivas and Chengalpattu Rural Development Society on January 9, 2017 at DMI centre, Chennai.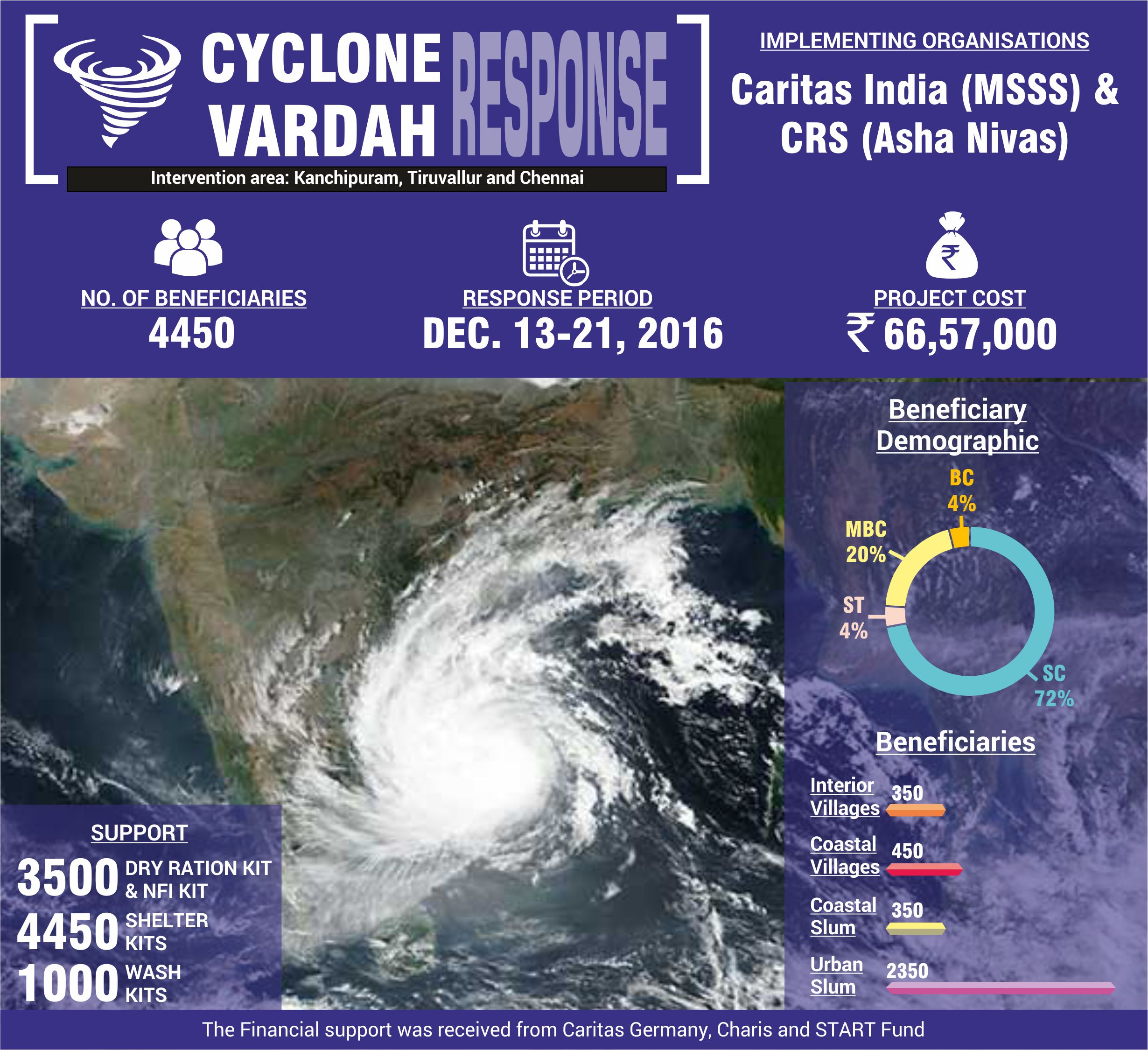 The entire process of this emergency response was explained by Dr. John Arokiaraj, Tamil Nadu State Officer with the help of infographic.
Fr. Celestine, a consultant appointed by CRS appreciate the coordination done at different levels and pointed out the commitment of the emergency workers for reaching out to the most vulnerable like SC's, ST's, PWD's, Widows, Transgenders, Pregnant and lactating women's.
Placing on record the positive outcome of the response, the implementing partners said that good communication, preparedness, quick decision making and faith in partner capacity has helped them to complete the herculean task. During the response, Timeliness, quality relief materials and awareness on protection measures were seen as some of the achievements.
Time constraint, selection of limited number of beneficiaries from the large affected population, following sphere standards in locating the distribution points and satisfying the great expectation of the beneficiaries were identified as some of the challenges by the partners.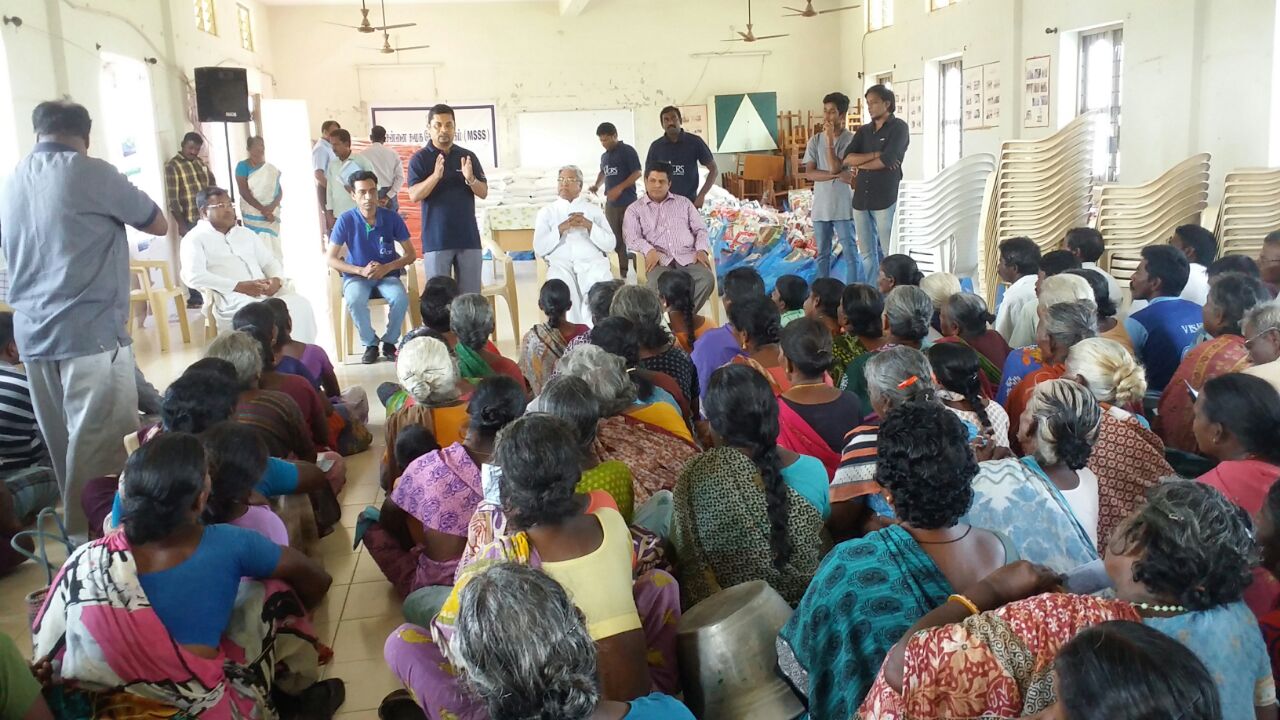 Utilizing the services of Children parliament members, youth, SHG's and other volunteer can be seen as some of the learnings to gear up the response during disasters. This could help member organisations to identify volunteers who are willing to extend their services during the time of emergency. It was also suggested to adhere the principles of Catholic Social Teaching during emergency response.
Mr. Anjan Bag, DRR – Manager appealed partners to undertake damage assessment of 50 sample households in the field of livelihood and shelter for Chennai, Tiruvallur and Kanchikuram to identify and explore possibilities of addressing unmet needs.
Fr. Paul said that during emergency we have follow the principle of subsidiarity and neutrality with inclusive approach and focused strategy to avoid conflicts.