India is predominantly an agriculture-based country. Around 70% of the people are depending on agriculture and allied activities in rural areas in India. Women occupy an important place in Indian societies. They are endowed with versatile qualities. With the change in time, the role of women in society also started changing. Their initiative to accept challenges to meet her personal needs, needs of her family to become economically independent. Economic independence motivated women to occupy and render their services in various fields. Women in rural India work hand in hand with men almost in all the fields, especially in agriculture. Initiating innovations in agriculture – women contributed a remarkable portion not only in the development of her family but also for their society.
Women are the backbone of agriculture development. Women alone participate in specific agriculture activities like transplantation, weeding, winnowing, etc., However, the contribution of women is not acknowledged enough due to gender-based discrimination in our society. Decision making by women in various agriculture activities, value addition, and marketing provide better livelihoods for rural women.
Agriculture and nutrition are linked in many ways. People have long recognized the most obvious connection—food security is one of the three pillars of good nutrition, along with good care and good health.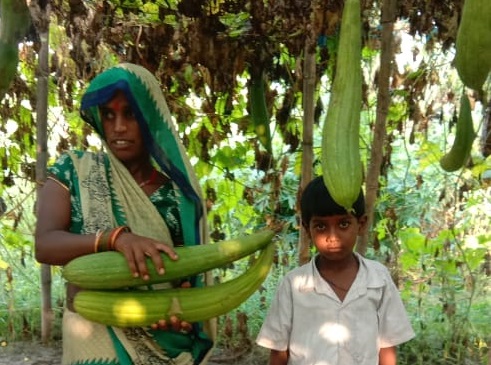 Keeping the above scenario, through the SAFBIN Program, a smallholder friendly innovative integrated farming system (IFS) model is introduced in Mandla, Sagar & Vidisha of Madhya Pradesh. Focusing majorly towards nutrition-sensitive agriculture not only help to increase farm production alone but also ensure quality diversified consumption at household level while the surplus can be marketed locally. Integrating gender and nutrition in an integrated farming system empower families, helps women contribute to household incomes, increases productivity and reduces gender gaps in many ways. Vulnerability assessment was conducted in all program villages with different groups at various level (i.e. hamlet, village, block & district) to capture the major gaps and challenges which was further discussed, and a smallholder friendly IFS model was designed in consultation with relevant local stakeholders. The SAFBIN form of IFS has a major focus on Farm Production, Income, Nutrition, Resilience & Farmers Control providing an equal opportunity towards gender for their participation and recognition. Almost 20% of the trial farmers are women contributing in a major way considering the socio-cultural barriers.
Apart from the IFS initiative, in consultation with state and districts health departments and implementing diocesan social service societies a uniform plan for the nutritional garden was prepared. Based on the recommendation of respective nutritional rehabilitation centers (NRC) the selection of local crops, vegetables, and fruit plants were done which are available and easy to grow and are initiated with 617 farm families having mothers of below 5years children and pregnant women to ensure fresh green vegetables from their backyard.
Caritas India, Manav Vikas Seva Sangh (MVSS) in a joint effort with district health department Sagar, shall celebrate one-week nutrition week (Poshan Saptah), where 706 infant boys, 646 infant girls, 273 Pregnant and lactating women and 216 visible malnourished children identified will be part of the event.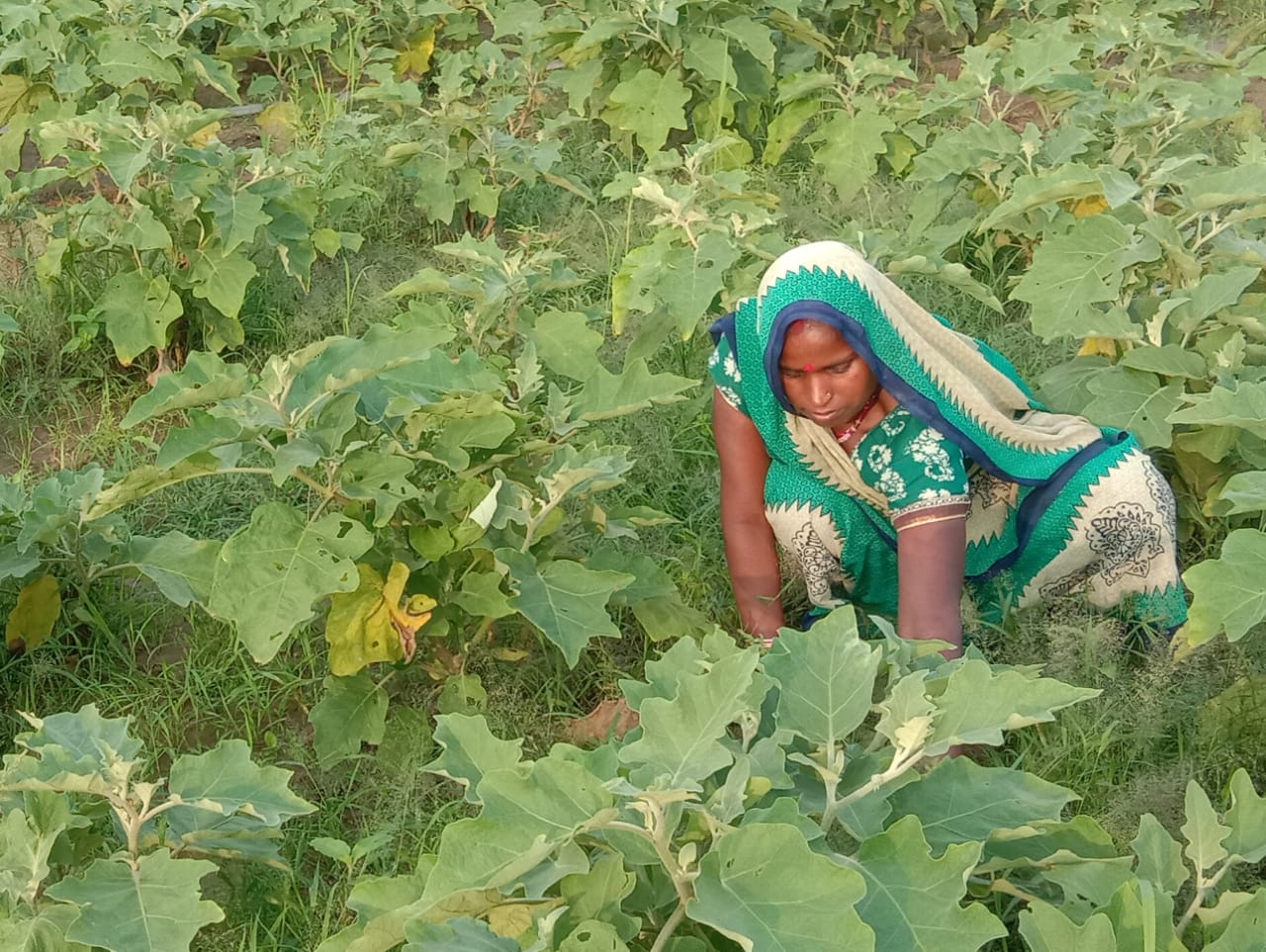 Right from engage in agriculture work, tending animals, processing (cleaning), preparing food, other labour works, collecting fuel and water, selling farm produces, caring for family members and maintaining their homes is not so easy but we never recognised as farmer neither at home nor in society. Thanks to SAFBIN for enabling us a Women farmer by providing space to be part of IFS trials. Delightedly says Sheela Bai of Hanumantora village, Sagar