The Government of West Bengal initiated the unique concept of inducting Civic Police Volunteers into the formal law and order system, which is evolving as a force to reckon with. The members are mostly the youth from the communities, and act as a two-way bridge between the community and Police. This has enabled the people to overcome their fears of the Police. It is this force, that Caritas India partnersAnugyalaya Darjeeling Dioceses Social Service Society (ADDSSS) and Bal Suraksha Abhiyan have been sensitising and orienting on child rights and child protection, since 2014, under the 6-year-old programme 'Child Rights-My Responsibility' in Darjeeling and Kalimpong districts.Over 200 Civil Police Volunteers have been trained by ADDSSS till date, through induction and refresher sessions, in Gorubathan alone. The recruitment of Civil Police Volunteers being a regular process, regular sessions are conducted by ADDSSS for new batches, the recent one being held on September 17.
Gorubathan comprises two police stations, namely, Gorubathan and Jaldhaka, which cover 11 Gram Panchayats together, and house 200 Civic Police Volunteers and over a 100 government police and home guards. Working with the Police and child care and protection systems, in rescuing and restoration/rehabilitation of missing, trafficked, abandoned children, ADDSSS together with the District/Block Police, started sensitising and educating the Civic Police on Child Rights and Protection, with special emphasis on Protection of Children from Sexual Offences Act, the Juvenile Justice Act, safeguarding from every form of abuse and neglect, trafficking and child friendly police corners and processes while dealing which the child.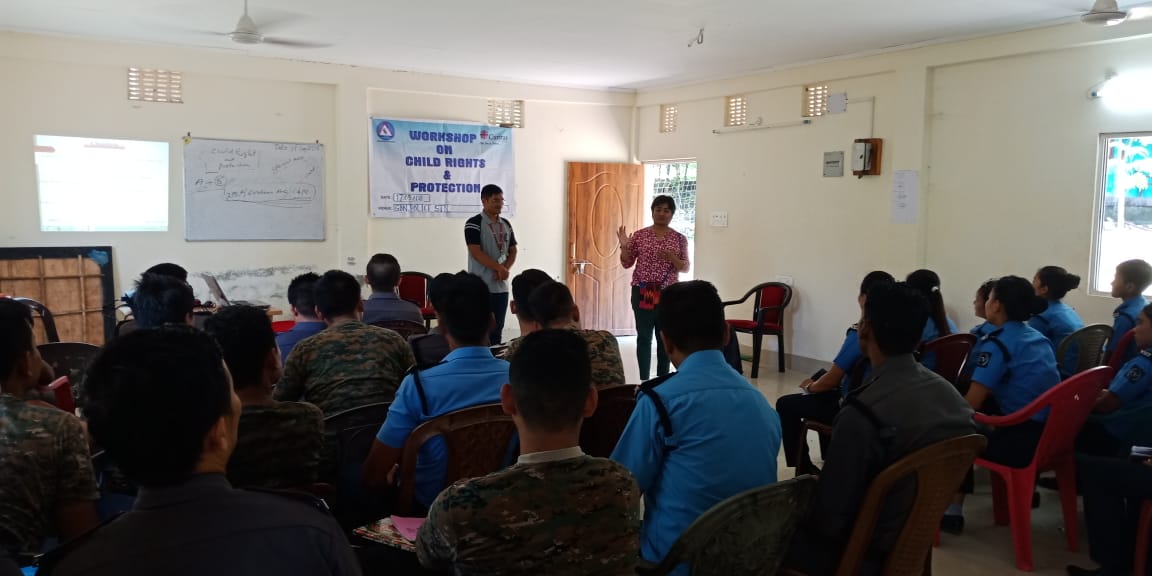 The partners of this programme realised the tremendous potential the Civic Police Volunteers had as a community based mechanisms for spreading the message of child safeguarding in their communities, and helping the Government Police take prompt preventive and remedial actions. Every year, resource persons from Child Welfare Committee (CWC), District Child Protection Unit (DCPU), lawyersare roped in providing trainings on various child protection measures and legalities to the civic police. Besides imparting legal education, brainstorming and interactive sessions are held toward sensitising them to the multidimensional vulnerability factors, underpinned by poverty, that place the children in danger of neglect and abuse, and brings them in conflict with law. Additionally, ADDSSS also emphasises on dismantling the stereotypical gendered perceptions in dealing with children's cases, in keeping with dignity of the child.
Gorubathanis the most scattered and largest block of Kalimpong, now a newly conferred district. It shares border with Jalpaiguri district and Kingdom of Bhutan. It is also one of the most vulnerable transit points for human trafficking. Except a small town called Sombarey market, the Block is predominantly rural in nature, lacking good roads and basic health and education facilities. Near sole dependence on private tea gardens for work, poor wages and lack of better opportunities have pushed people into the exploitation trap, and the children and youth with dreams get easily lured by the glamourous projections of cities and social media, getting them exposed to serious safety and security threats, and inter-state and cross-border trafficking for labour.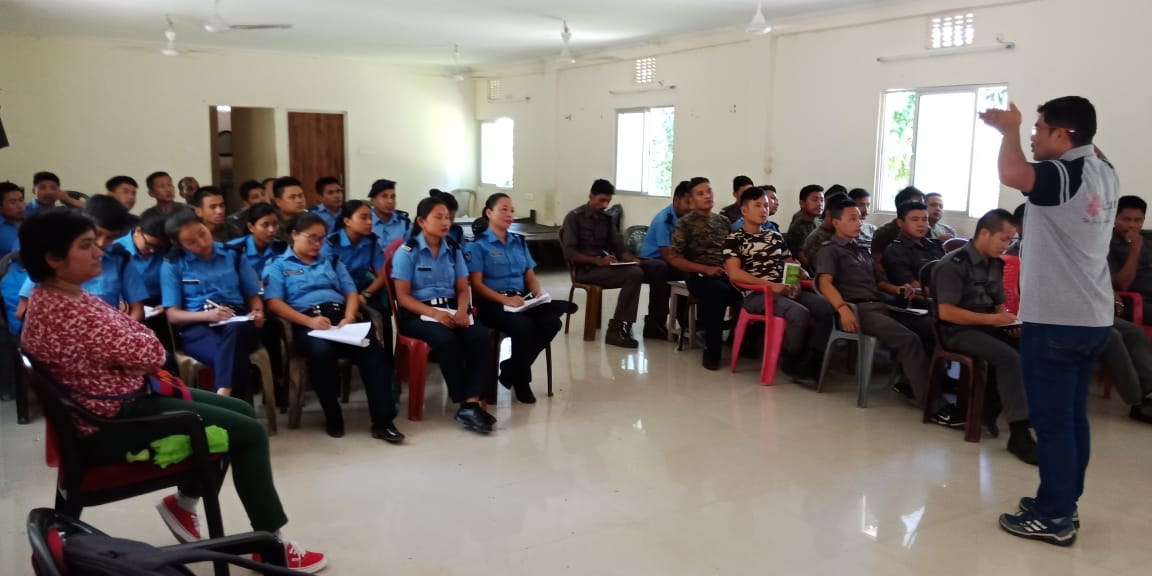 The programme is set to expand and intensify its engagement with the ChildLine, Child Welfare Committees, the District and State Legal Services Authority and socio-legal child rights experts /lawyers towards demanding a CWC, and creating child-friendly systems and safety net in every district while continuing the sessions with Civic Police Volunteers.